We are a family that is often on the go. My oldest has a sports schedule that leaves us running all over this side of the state. Through in the schedule of two other kids and you end up spending a lot of time in the car. When it comes to meals on the go there are options, but sadly many of them don't provide healthy options. Options that are healthy and not fried in grease.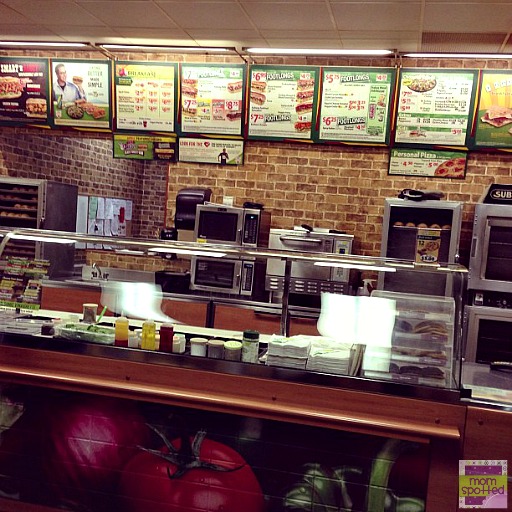 Thanks to Subway we can grab the boys a complete meal in no time and get back to our schedule. We have the option of taking it with us or enjoying it there. The kids meals are great since they include milk and apples in a reusable bag. Did you know they are the only chain to meet CSPI's criteria – for their entire FRESH FIT for KIDS menu? How awesome is that?
All of SUBWAY® restaurant's eight children's meals, which include a 4" sub, apple slices and low-fat milk or bottled water, amount to less than 430 calories, less than 35% fat, 0 % trans fat, 35% added sugars and 770 mg of sodium, and meet both the expert and industry nutrition standards (CSPI's and the National Restaurant Association's Kids LiveWell Nutrition Standards).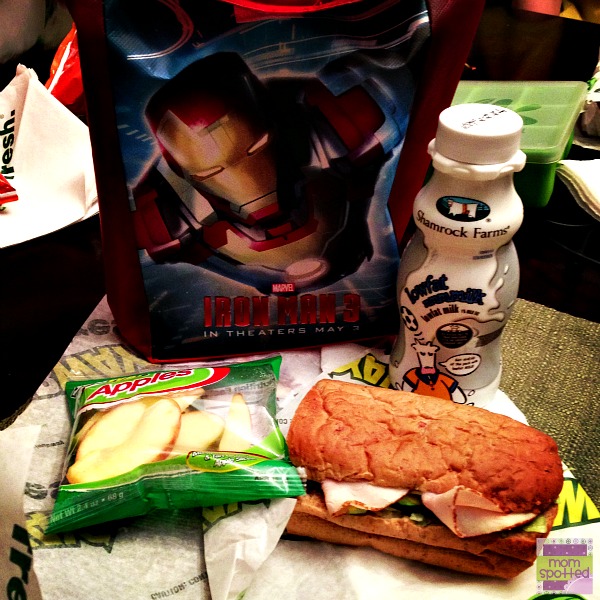 Now doesn't that look delicious?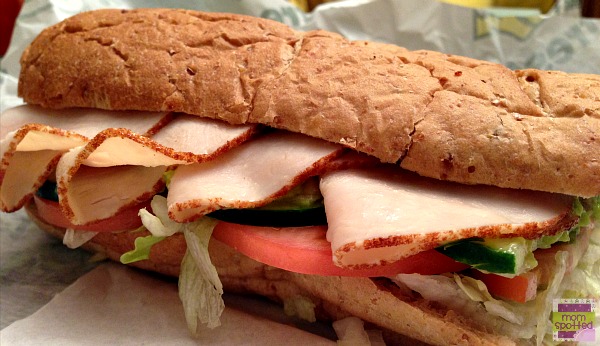 Plus, it will leave you feeling a lot better then some unknown meat and some greasy french fries. I know I much rather prefer my children eat a kids meal like this!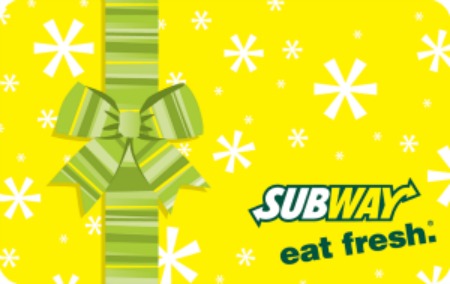 Right now one (1) Mom Spotted readers has the opportunity to win a $40 SUBWAY Gift Card! To enter use the Rafflecopter form below.
Contest ends 5.13.13 at 11:59pm. For Official Giveaway Rules click here.