There is one brand of shoes that each and every one of my children has worn. pedipeds. They are a brand that I trust to allow my children's feet to grow in while supplying them with the proper support regardless if they are learning to walk or running around on the playground. Since Sawyer is just getting an understanding to this walking game he can't always be barefoot. We want to be outside as much as possible this summer and I want Sawyer to be able to walk freely once he gets it down.
I wanted a shoe that could fully support his feet but match his entire summer wardrobe and I feel that these Grip n Go Sydney Chocolate Brown Sandals were perfect!
Sydney Chocolate Brown Sydney is the perfect sandal for cruising around town during summer. Your little man's feet will stay cool in this breathable and super comfortable fisherman-style sandal.
All natural leather upper and lining

All natural rubber sole

Fisherman style sandal with Velcro closures for easy on and off

Features Memory Foam Technology™

Approved by the American Podiatric Medical Association for promoting healthy foot development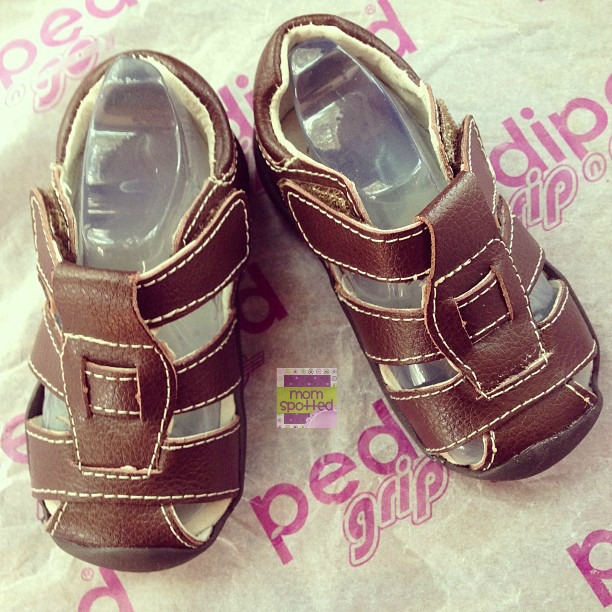 When they came I was excited since they were just what I wanted. A simple classic design that can be both dressed up and dressed down.
Memory Foam Technology™ (MFT™) acts like a custom insole by shaping perfectly to your child's foot and supporting it in all the right places. MFT™ also provides excellent absorption, prevents foot slippage in the shoe, and ensures a secure, comfortable fit.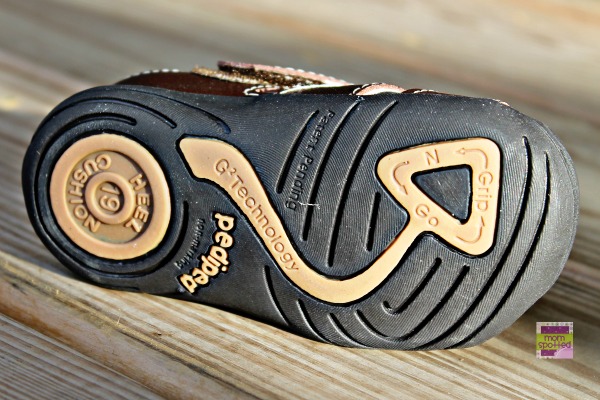 Sawyer actually fits in these great right now so once the weather warms up just a little it will be perfect. He can definitely get around just fine and the rubber soles haven't tripped him up at all. He's still doing a lot of tippy toeing and these have accommodated that as well. They hug his feet in all the right places and he hasn't shown any sign of discomfort.
G2 Technology™ is specially designed for children transitioning from early walking to walking with a more confident stride. G2 Technology™ includes a soft rubber sole, rounded edges that mimic the natural shape of a child's foot, heel stability, and a soft toe box that allows toes to curl and grip the floor.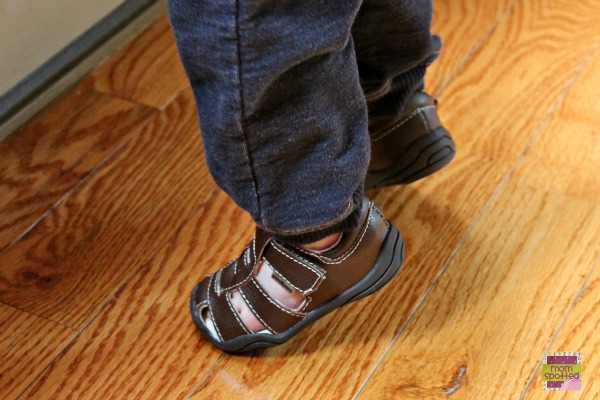 We love the way pedipeds fit and look and will definitely be heading out and getting Gavin a pair of pediped sandals too. I'm so sad that this will likely be our last summer with him in their shoes. I have been so pleased with the quality of all the shoes I have both purchased and reviewed over all the years of motherhood with them! You can purchase pedipeds on 6pm.com and Amazon.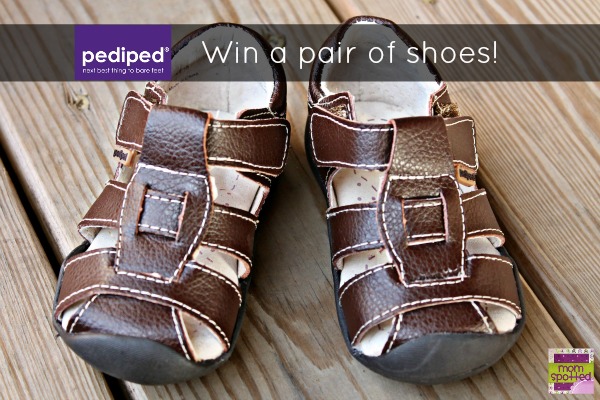 Right now one (1) Mom Spotted readers has the opportunity to win a pair of pediped shoes. Please not style is not promised only size & gender. Enter the Rafflecopter for below. Then head on over to MommyMandy and enter her pediped giveaway!
Contest ends 5.2.13 at 11:59pm. For Official Giveaway Rules click here.