I'm a Kolcraft mom. We've already discussed that. Now we're a Kolcraft home. I'm not the only one sporting one of their strollers. Hubby made it official that he is a Kolcraft Dad when he found out that they recently released a line of Official MLB products. They have a line of strollers, step stools, and potty seats.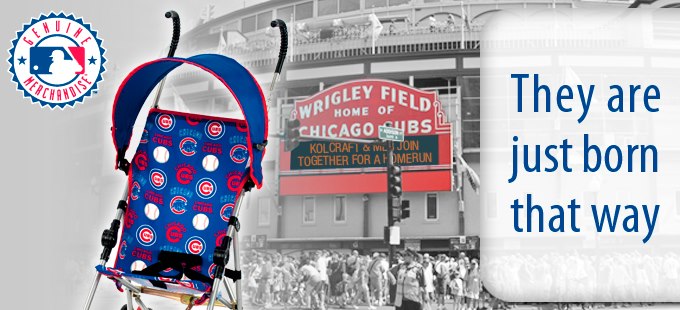 The moment is arrived it was ripped out of the box and set up. I say that like it was some big production but honestly it was nothing as it required nothing but the sun canopy being put on. Of course we went with the Boston Red Sox.
Now your little one can be a part of the team with this Official MLB stroller! This umbrella stroller is perfect for quick trips or outings to the game, and kids will love riding along with their favorite team. Parents will love the stroller's adjustable canopy, lightweight design, and ease of travel. This is the ultimate way to show your team pride as you're on the go!
Doesn't my little man look adorable in his Official Boston Red Sox stroller? I can't believe what a big boy he is sitting so nice in his new stroller. Hubby loves this stroller because he still needs something that he can use whn he has the boys or we end up somewhere unexpectedly and we took his truck instead of my van. We want Sawyer to be comfortable but we need it to be small enough to not get in his way or take up too much space. At 7 pounds this stroller is perfect. Plus, it's Official MLB licensed product making it fashionable in his terms, lol.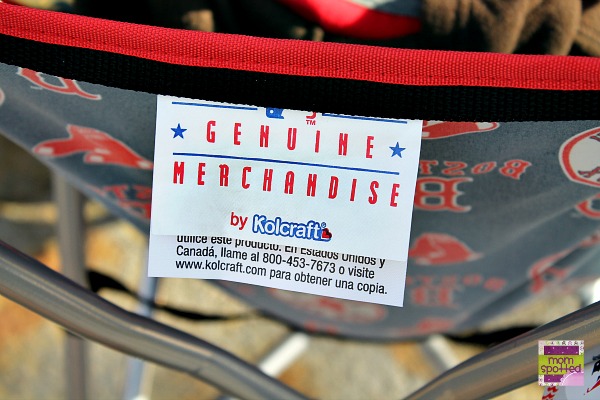 Just because this stroller is simple, don't mistake that for weak. This stroller has done just fine over the terrain of my yard with the grass and stone paths thanks to the front swivel wheels.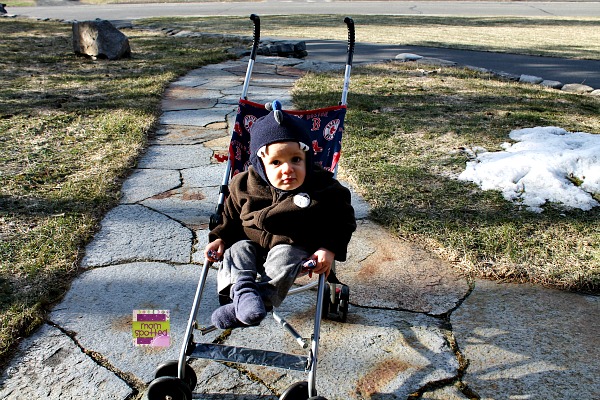 Sawyer is too little right now but when he gets just a little bigger this foot rest will be helpful to him getting in and out and also provide a place to rest his feet when he's at the bigger end of using it.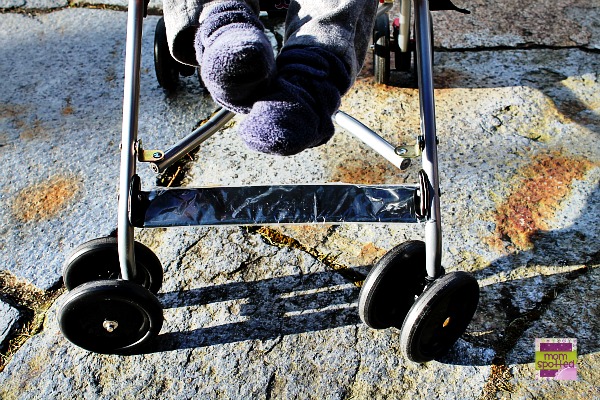 This stroller is super simple to fold up and take out. Simply hit the lever in the bottom back and then push down on the handles and it will collapse. When setting up just unfold and with your foot make sure this bar is locked flat. The brakes are also located in the back and each back wheel has its own. Simple hit down with your foot to lock and flip up to release.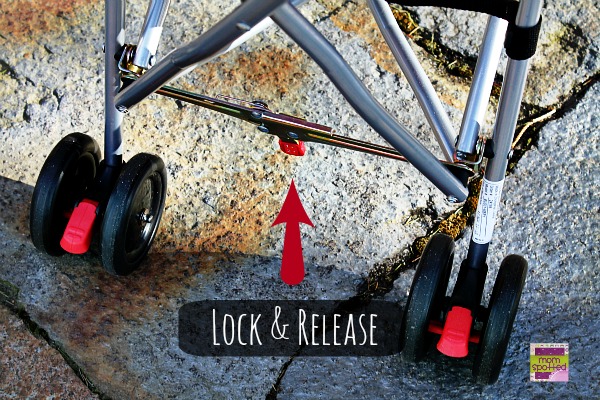 When not in use it's pretty darn compact. Perfect for hubby's truck.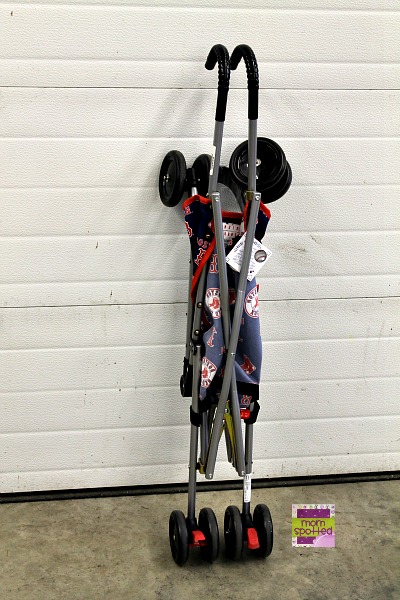 The only thing I wish was slightly different was that the material was bright and bold from all sides. You can see the print but its the back and not the front of the material.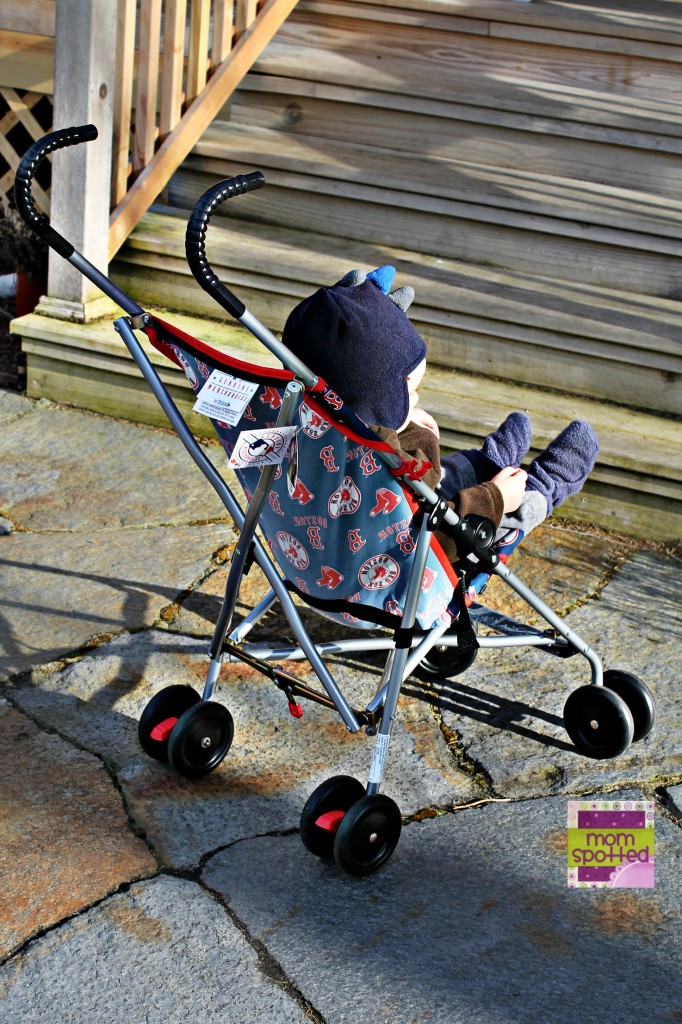 Since Sawyer can't read he asked me to tell him what his stroller said. When I told him it was the New York Yankees Umbrella Stroller he couldn't believe I could do such a thing.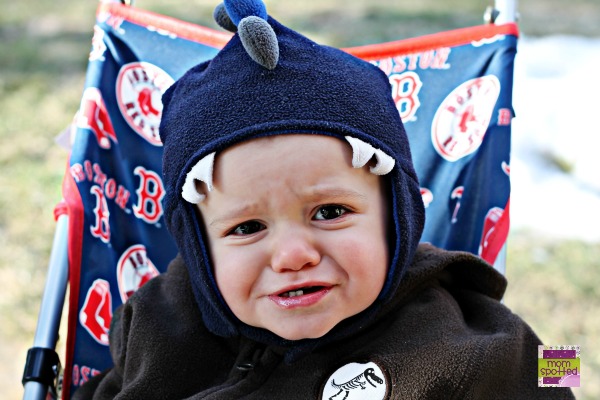 Then I assured him it was really a Boston Red Sox Umbrella Stroller. Silly Mom.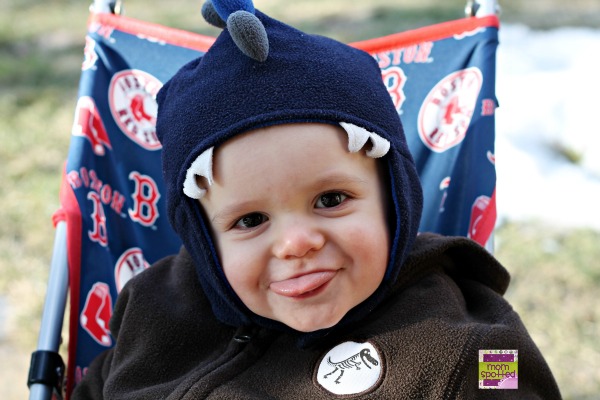 Right now the Official MLB Umbrella Strollers are available in eight different teams:
Boston Red Sox
Philadelphia Phillies
Chicago Cubs
Texas Rangers
San Francisco Giants
Chicago White Sox
St. Louis Cardinals
NY Yankees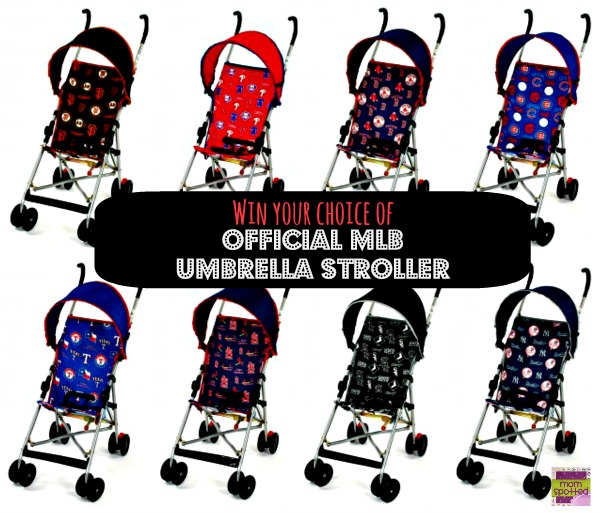 One Mom Spotted reader will WIN one too! For a chance use the Rafflecopter entry form below. Then head on over to MommyMandy and enter her Contours Options 3-in-1 giveaway!
Contest ends 4.25.13 at 11:59pm. For Official Giveaway Rules click here. I received a product in order to conduct my review.