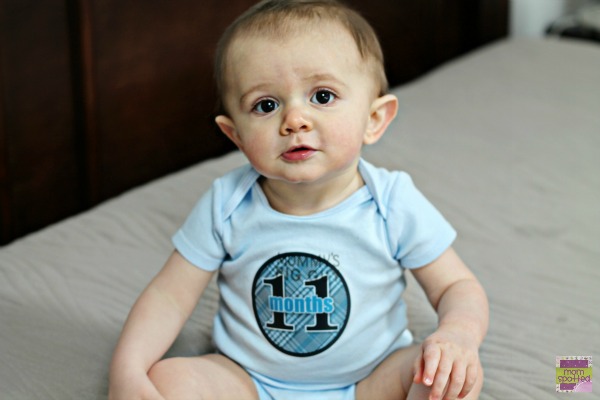 I've waited til the last possible moment to post these 11 month shots. I took them at the beginning of the month but when I looked at them later I was so disappointed that he was crying in almost every photo. I didn't get many shots to begin with because I wasn't interested in torturing him. We've been busy cutting teeth this month.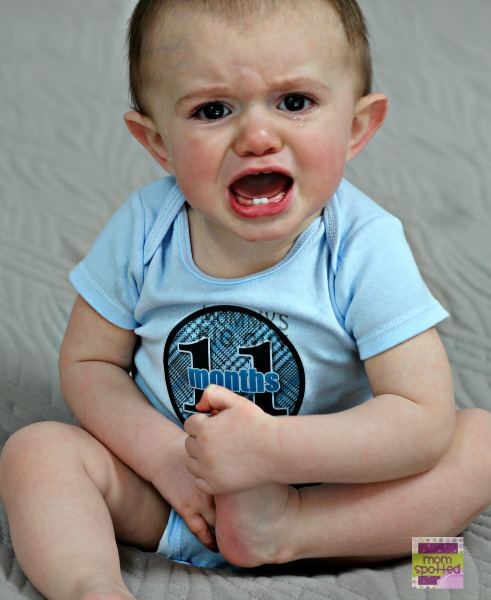 So many of our photos look like this. Now that his birthday is only two days away I feel like this too.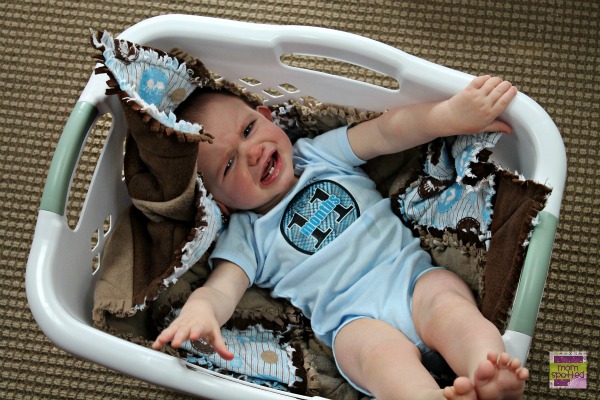 As always Charlie is never far and is generally on the bed when I'm taking the rest of his pictures. Charlie was the only thing that kept Sawyer happy so I went with it. Here Charlie is actually yawning as Sawyer leaned in and I thought the picture was priceless.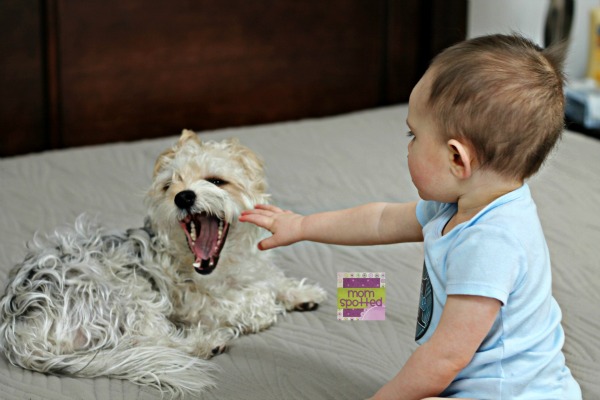 This has been a big month for Sawyer & Charlie. Sawyer just loves him and loves to play with him. He loves to go up and either take his bone and throw it (which Charlie loves) or laydown and hug him. Of course Charlie takes this as a chance to kiss him and lick his fingers.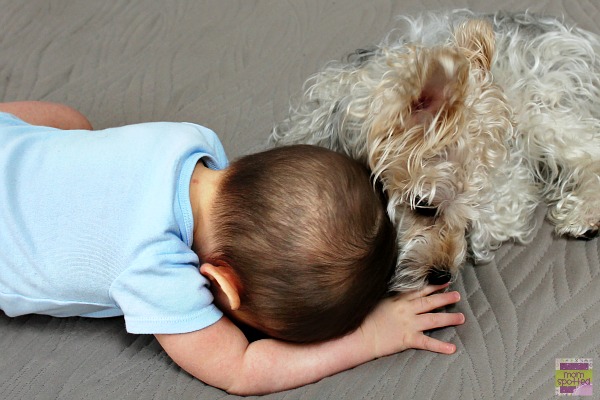 Monthly Laundry Basket photos: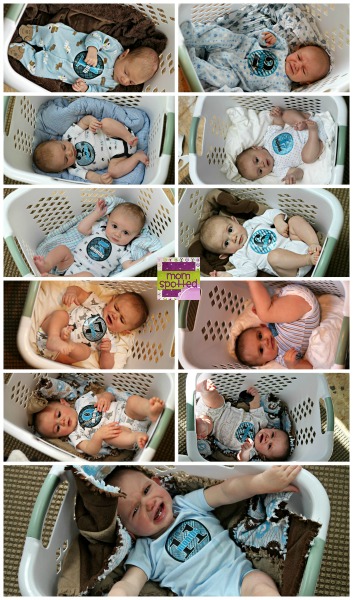 Monthly Headshot Photos: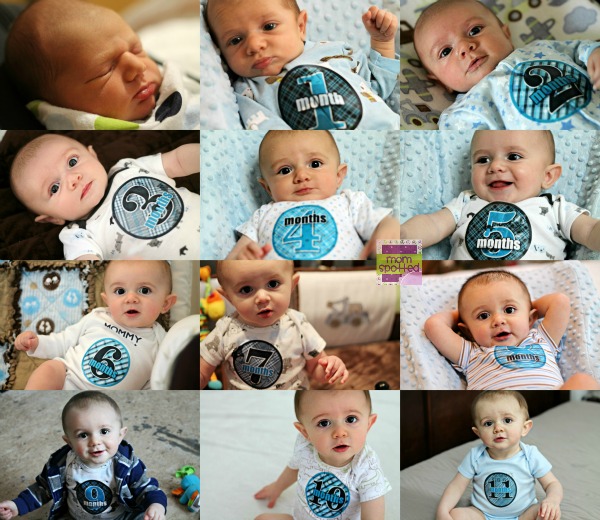 until He's one…