Have you tried the Kraft Fresh Takes I was talking about earlier this month when I made the Loaded Mac & Cheese Cups with Cheddar & Bacon. Since then we've been using them in a few ways. I was given a new challenge to make a recipe in under 30 minutes with leftovers using my Fresh Take flavor. It's a favorite of mine too! Try this delicious Crispy Chicken Salad.

We really like to use them on chicken tenders and one package makes so many of them. Even with all these pieces of chicken I still could have done a few more.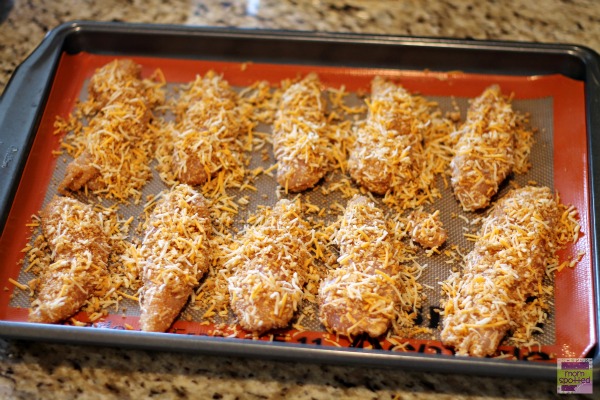 As you know I've been doing a lot to stop waste and save where I can so I've really focused in on what portions we eat so we really don't end up with many leftovers unless I'm doing it on purpose.  When I make these, though,  I always make extra because they are so great to have on hand. A quick warm up and I have an easy lunch for Gavin or chopped up pieces for Sawyer to eat at dinner.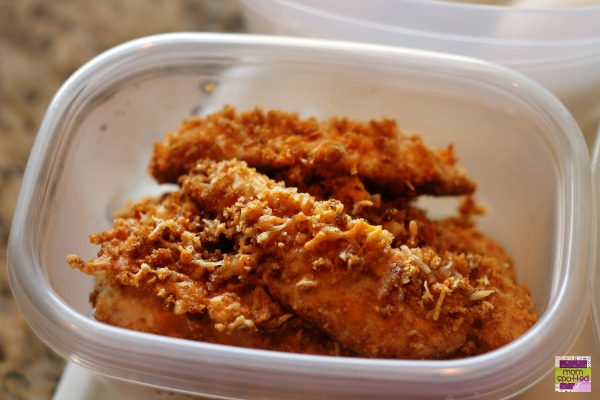 When it's chopped up and cold there are so many great ways to use it but my favorite is on top of salads.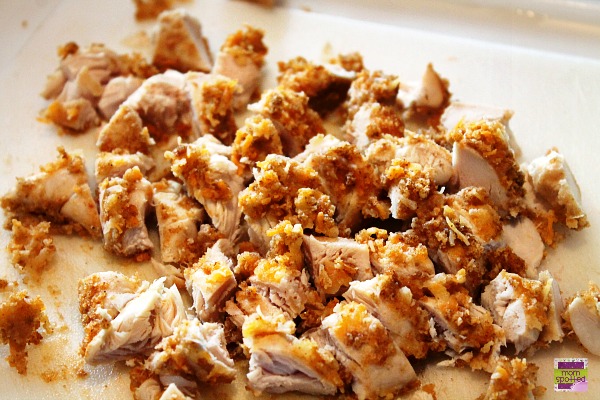 I've shared before about how I make my week's worth of salads all at once to make sure it all gets used and eaten. I have lunch and dinner ones and all they need are the wet ingredients like meat, eggs, or tomatoes.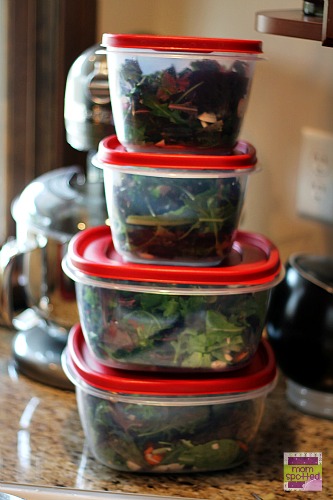 One of my favorite new salads is my Crispy Chicken Salad. It's really easy to make. If you make salads like me you only want cucumbers and spring mix when you meal prep. Then add hard boiled egg, tomatoes, kraft fresh take chicken, and bacon crumbles the day you make it.

Then drizzle with honey mustard dressing across your crispy chicken salad for the perfect finishing touch!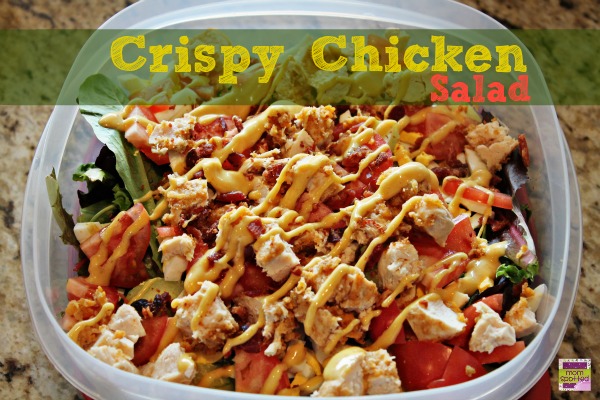 The best part is that since you are using the chicken cold and most of this you can have on hand and ready it could take you as little as 10 minutes to put together. It's easily transportable making it easy to take to work and while it isn't the most healthy salad, if you watched portion size, kicked the dressing and bacon, and drank it with water it can still be a better option.