I'm so bored with dinner. Not only am I bored with it but I'm sick of everything that looks good requiring 9000 ingredients and hours of time. So when Kraft asked me to come up with some ideas with their Kraft Fresh Takes I gladly accepted. Now Kraft Fresh Steps are great for the simple basic baked chicken, pork, or fish recipes and comes in a variety of flavors letting you mix it up every night of the week.

These are great because they take your dinner a step farther then your typical breaded chicken. You can simply use it as is but you can also get creative and make lots of things with these great mixtures. I was actually asked to 'Think outside of the box—use Fresh Take in an appetizer'. When I went a picked up a package of the Cheddar Jack & Bacon Cheese & Breadcrumb mix the wheels in my head immediately started turning.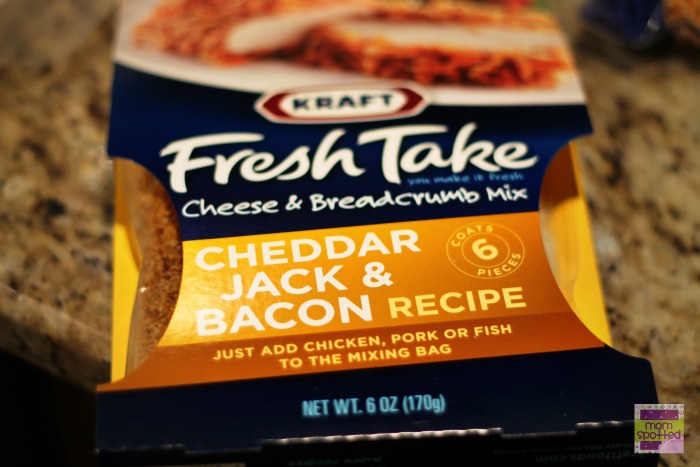 It's been really cold out lately and I'm stuck in a comfort food slump. I wanted to come up with an appetizer that could double as a side dish and be something everyone would enjoy. To use Kraft Fresh Takes you just tear open the package and you will find they are sealed down the middle to give you the freshest ingredients possible. After opening the middle seal reseal the top seal and shake well. When you open the bag back up you will have some really yummy mix.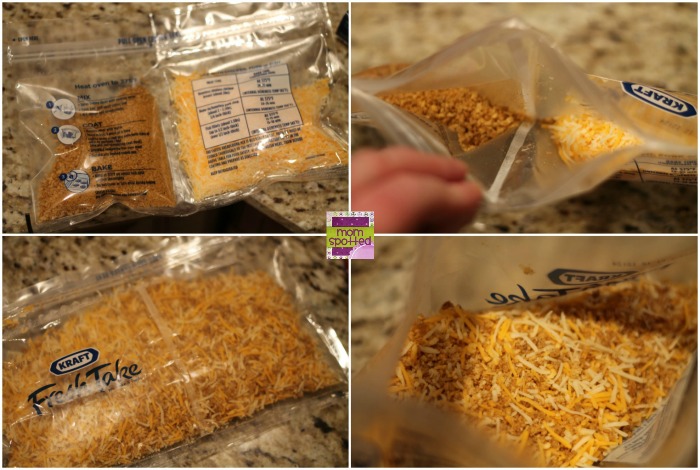 Now about my recipe. Every week we have my homemade mac & cheese. My boys just gobble it up and it's a weekly favorite here. However, I'm really sick of it. When we make it they generally don't want anything else with it even though Hubby & I wouldn't mind a little something else. So, I thought if I could find another way to use my recipe it would be great.
I grabbed my square cupcake pan. A regular cupcake pan would do though too. I sprayed it well so my cheese wouldn't stick to the pan. Then I took a heaping teaspoon of the Kraft Fresh Takes mixture to each spot and then shook the pan slightly to even it out. Then I took a few bacon crumples to each square and finally I scooped in my mac & cheese.

I cooked it at 375 for 20 minutes. When I took it out it was bubbling all around the edges and smelled SO good. Now here's how to remove them. Do NOT attempt flipping your pan upside down. You will NOT get your cups out this way but instead end up with a mess. How do I know? Because the first time I made them I did that. You want to actually take a small spatula and loosen the edges and then slide your spatula under and remove and flip onto a plate so you have the Kraft Fresh Takes top side up.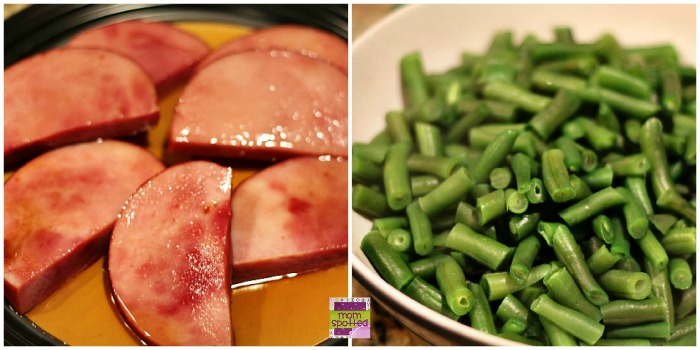 I served these delicious mac & cheese cups with some warm brown sugared ham steaks and some green beans. If I had more of the Fresh takes I would have even sprinkled some over my beans for some added crunch. The loaded mac & cheese squares were a great change from mashed potatoes too! We topped them off with more shredded cheese and more bacon crumbles as well!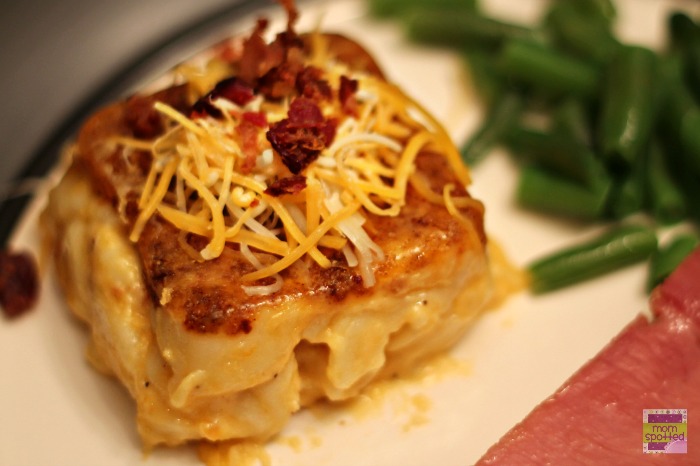 Johnny thought these were delicious and said not only were they his favorite new appetizer but that the rest were his. He wishes!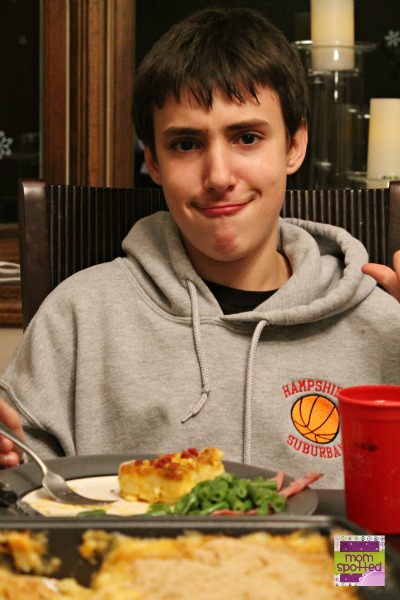 Stay tuned for more Kraft Fresh Takes fun! I'll be sharing another recipe soon and even a great giveaway! In the meantime make sure to follow the #KraftFreshTake tag on twitter to check out all the great recipes from all the other bloggers taking the Kraft Fresh Takes Challenge!