I have a problem. A shopping problem actually. See I love little clothes. The small they are, they cuter they are! So when little boy blue came into our lives my addiction came back. See?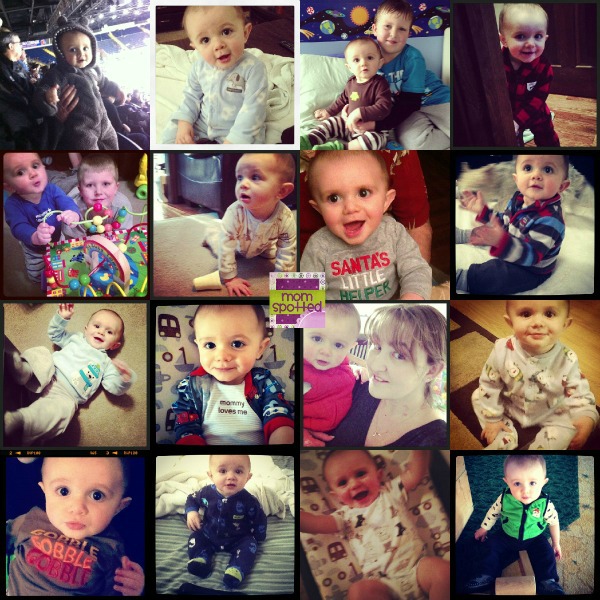 Sawyer has so much Carter's we could probably open our own store. We love that their clothing is soft, cute, and easy to put on and take off. With Easter around the corner it's the perfect stop for Easter outfits! We know very bunny loves Easter! So shop online or in-store for the perfect kid, toddler and baby clothes and Easter outfits. Get up to 50% off Easter outfits between 3/4 – end of month.

Since I shop Carter's regularly I'm also on their mailing list and when their recent mailing came in I was sold when I saw this adorable pairing. I love both of these outfits so much!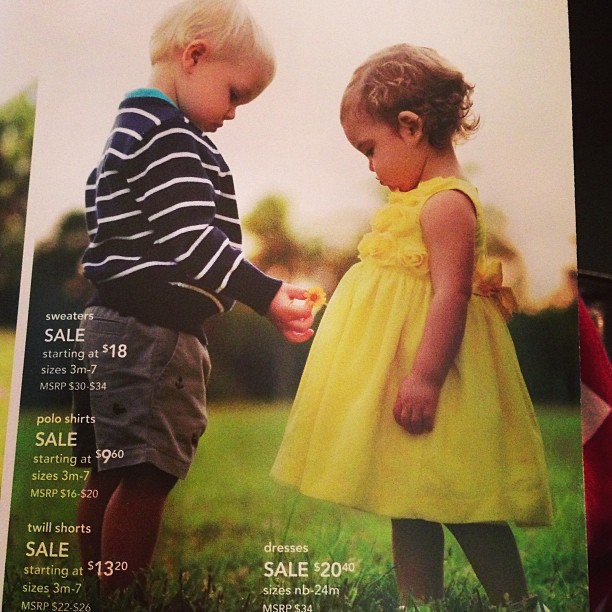 When I hopped on over to their online store I found they were having a huge baby sale too! I couldn't contain myself anymore and knew I needed to see them all for myself! I grabbed the 25% off coupon on the back of my mailer and headed of to my local store. To find your local Carters check out their site.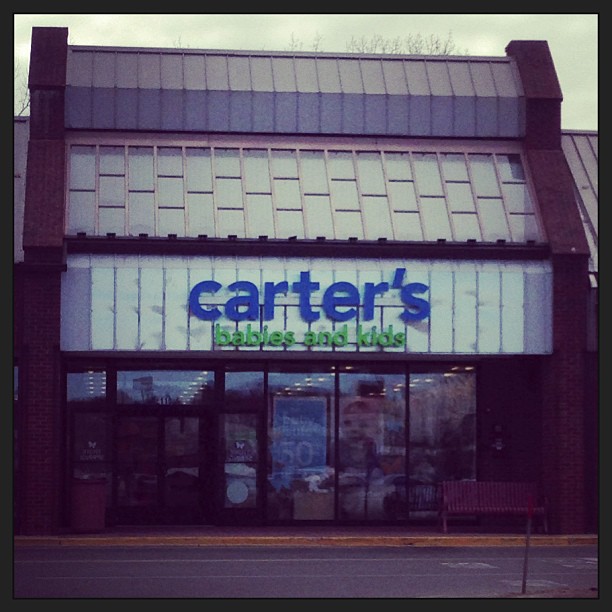 I really wanted to find some cute 'Easter' themed items but my store had a very limited supply left and sadly none in his size. Make sure to stop by your local store for Carter's bunny bibs, socks, tights and hair clip sets for babies this Easter season. Find picture-perfect "some bunny loves me" & "happy hoppy Easter" baby sets.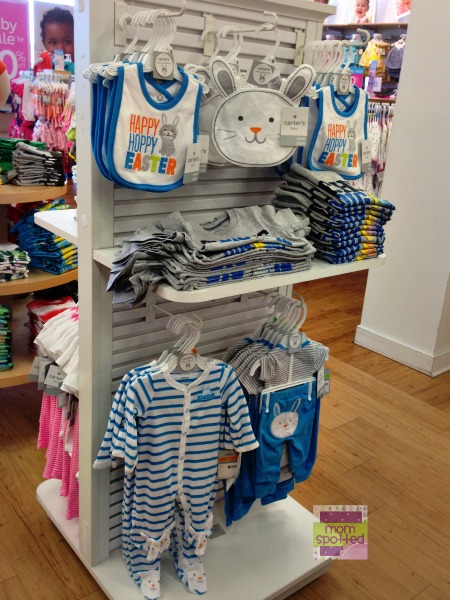 Shop vests, sweaters, polos and more for your little guy this Easter! New argyle vests are perfect for layering with pants and long-sleeve shirts. Crew neck sweaters will keep him warm and cozy, while classic polos are great for mix and match outfitting. Soft and sturdy twill pants and shorts with an adjustable waistband pair perfectly with rugbys, tees and more.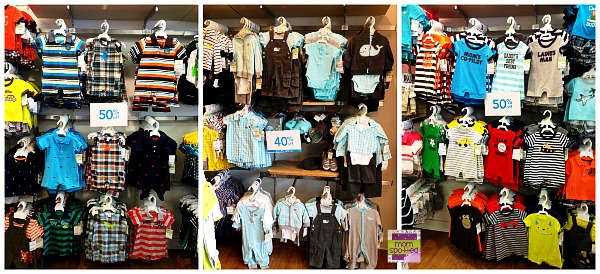 I just love their new grey and turquoise outfits! The bright color is perfect for Easter! While you are there remember the sun is on it's way and grab some swim wear! By the time I get around to it all my favorites are already sold out.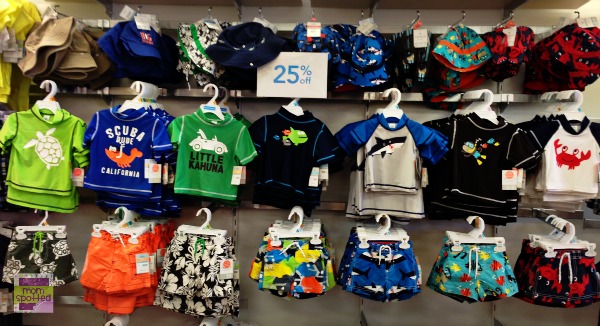 Oh and don't forget they also have an entire girls section. They have floral dresses that pair effortlessly with cardigans and sweet accessories to complete your little girl's look. Choose from headbands, hair clips, necklaces, bracelets, tights and shoes for the cutest complete Easter outfit.
Check out my awesome deals! I scored all these goodies for only $40.29! I can't wait to go back after Sawyer's birthday and get him more!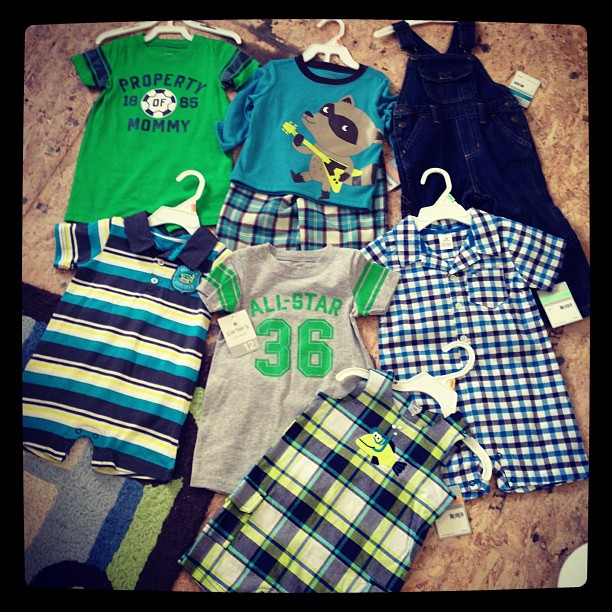 Enter the Carter's "A Basket Full of Spring Sweepstakes" on Facebook between 3/1 – 3/28/13 for a chance to win a customized gift basket filled with $300 worth of Spring clothes! Four winners will be announced weekly! I've already entered- have you? Make sure to "Like" Carter's on Facebook and follow Carter's on Twitter to discover the latest great deals, exclusive events and offers for your little ones!
I know you can hardly contain yourself too! So hop on over to your local store and scoop up your favorites but make sure to enter here for your chance to win a $50 gift card for later!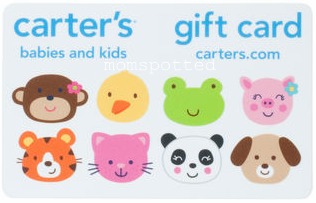 Contest ends 3.25.13 at 11:59pm. For Official Giveaway Rules click here.

Carter's partnered with bloggers such as me to help promote Easter Outfitting. As part of the program, I received product or gift cards.  Carter's believes that consumers and bloggers are free to form their own opinions and share them in their own words, and therefore did not tell me what to purchase or what to say about the products I used. Carter's policies align with WOMMA Ethics Code, FTC guidelines and social media engagement recommendations. The winner of any giveaway in this program will be randomly chosen and gift card fulfillment will be handled by a third party.