We're not really football fans but once a year we gather around the TV and enjoy the Super Bowl. We were disappointed that the New England Patriots didn't make it but we still of course tuned in for a good game, good commercials, and of course good food.
So when I shared this photo on Instagram and you guys asked for the recipe, so here it is.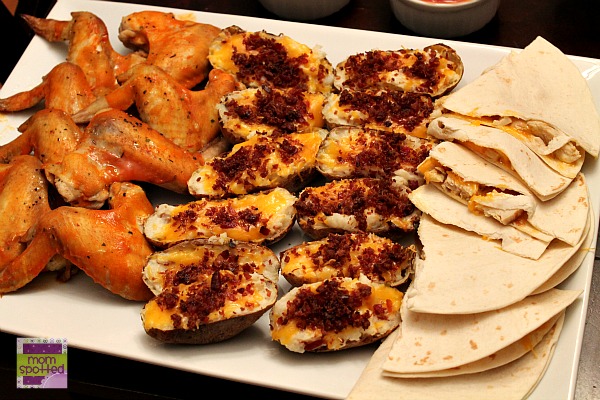 Preheat oven to 450.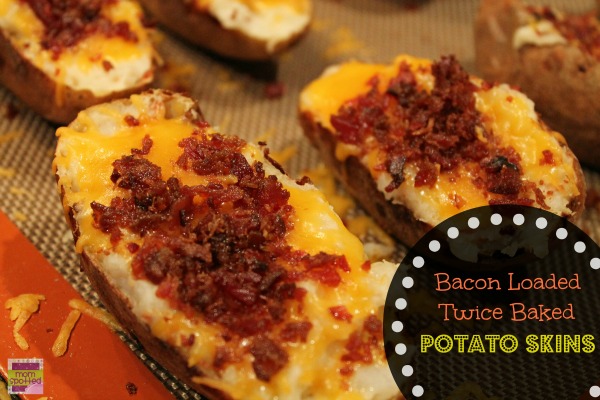 Scrub several small to medium sized russet potatoes. When you are deciding on how many remember to leave enough room to be able to cut them in half and still fit them on the pan.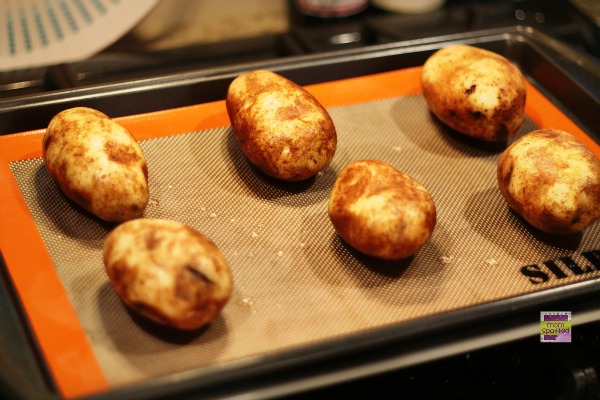 Bake for 50 minutes to one hour. Slice in half. Scoop out the insides leaving the skins intact.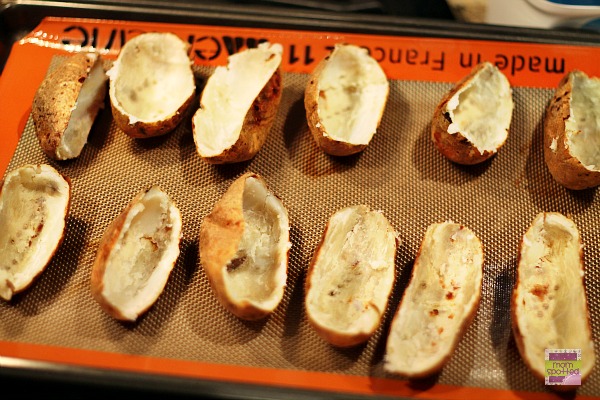 I love these Bacon Pieces from Hormel. I always have a few jars on hand. They are perfect for recipes like this.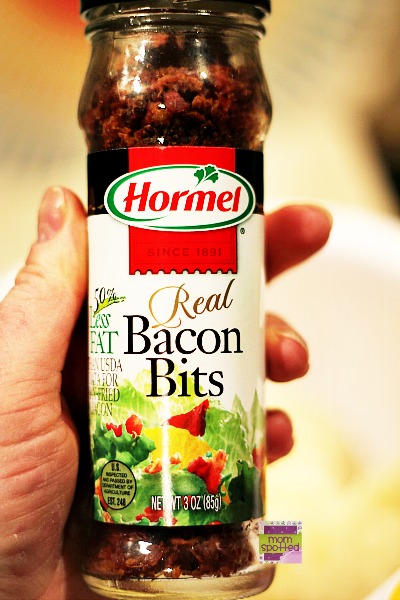 I combine the bacon pieces, milk, butter, and potatoes in a medium bowl.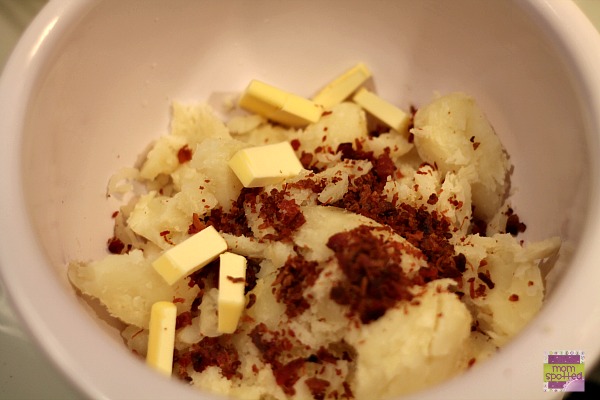 I love my mashed potatoes creamy. Completely whipped without a single lump. I wasn't as picky here and left them slightly lumpy on purpose.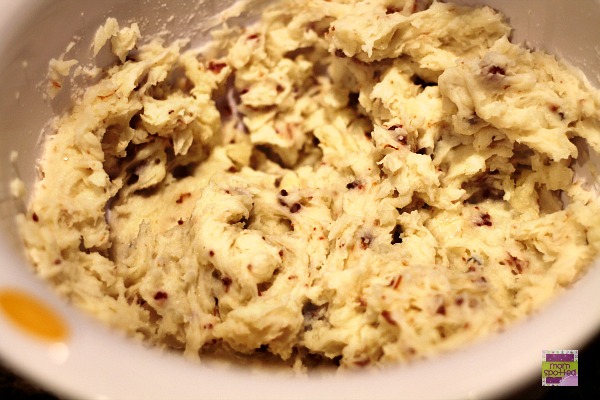 I then scooped all the filling back into the potato skins. I had a little filling left over when I was done.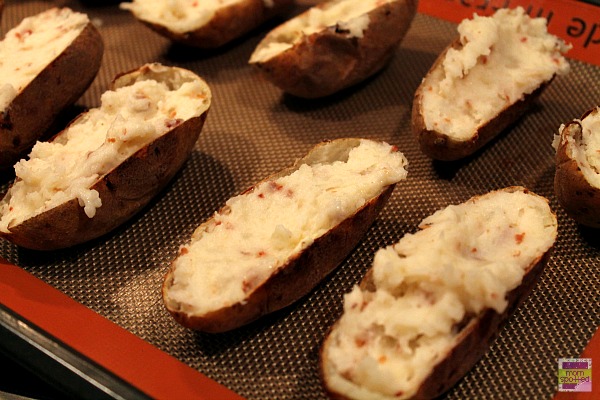 I then loaded them with shredded cheddar cheese and then more bacon pieces and stuck back in the oven for 10 minutes. Having the mess on top of a Silpat Non-Stick Baking Mat is recommended as the mess is, well, not a mess afterwards. Melted cheese just slides off these and I've never burnt a cookie on one.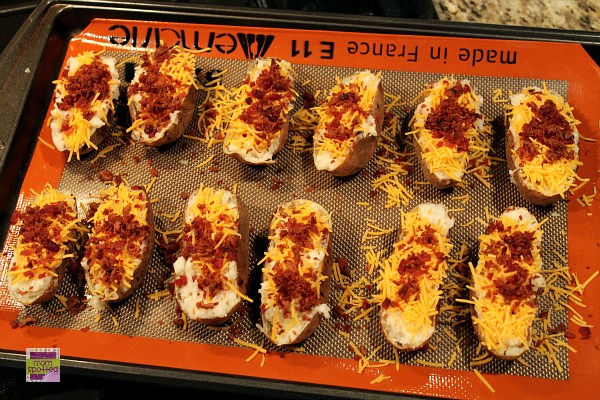 When they come out they are so amazing smelling your family will suddenly appear out of no where.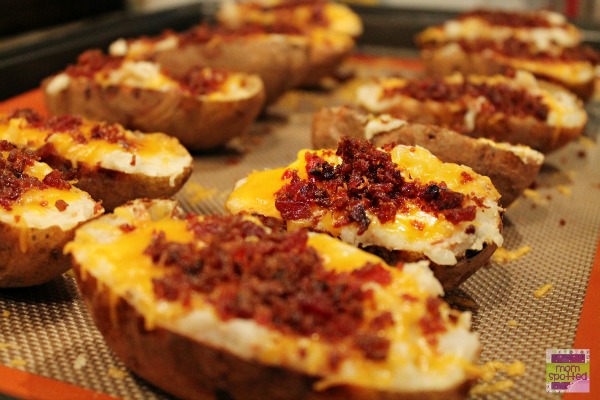 Even the baby. Our Super Bowl foods went pretty fast!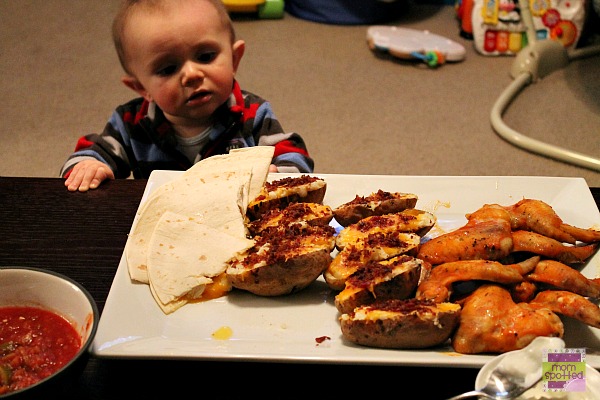 If you like that platter you can actually enter to win it (and other things) here.