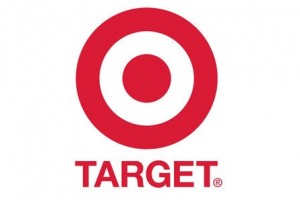 I was pretty impressed with myself this time around. Making baby food turned out to be ridiculously easy for me and I was so pleased with myself for doing it but when it came time to leave the house it was such a pain. It was like carrying yogurt around because you only had so long. When it came to traveling there was no way. So when we went off to Florida for a week last month I knew my homemade baby food was staying home and I was going to have to introduce some store bought baby food. Luckily, I was sent some up&up™ baby food pouches from Target.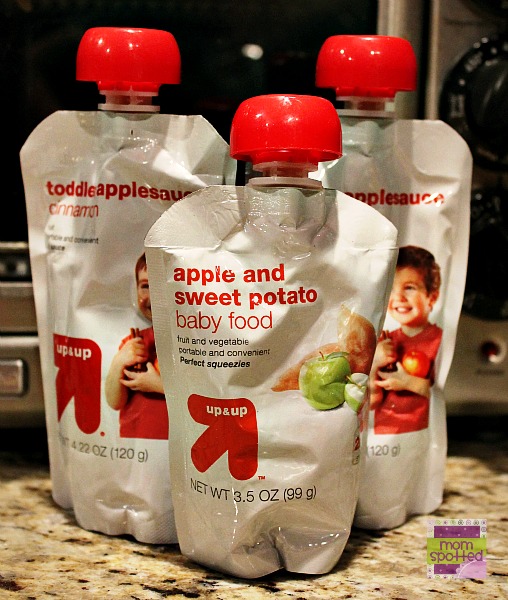 Of course upon arrival the first thing I did was flip them over and check out their nutritional info. I like seeing there are just the simple ingredients listed.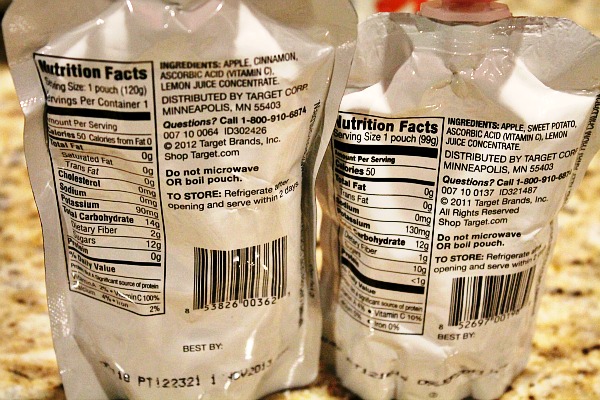 Now many people serve the pouches and the child can just suck the yummy goodness right out of them but I still squeeze them into a bowl and serve them with a spoon. I love the convenience of the up&up™ baby pouches provided us. I had my heart set on a different brand if I needed it quite honestly but when it came time to need more I found the other brand to be only available in certain stores- none that were around. Target was easy to get to as they have them almost everywhere and the best part was that these pouches were almost half the prices of the pricey pouches I had first looked for.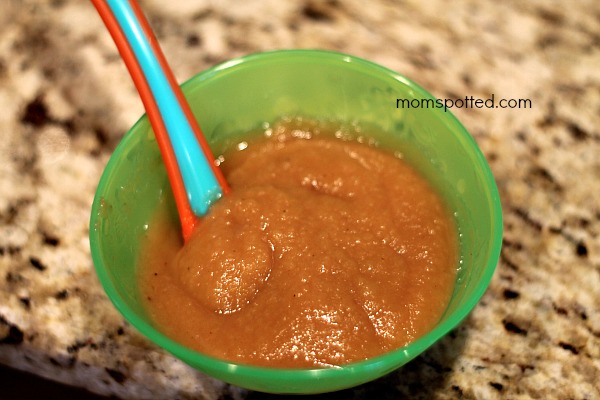 Sawyer gets pretty darn excited when he sees me grab one of the pouches too! He thinks they are super yummy! He likes knowing too that these little pouches have lots of yummy flavor combinations that mommy doesn't make.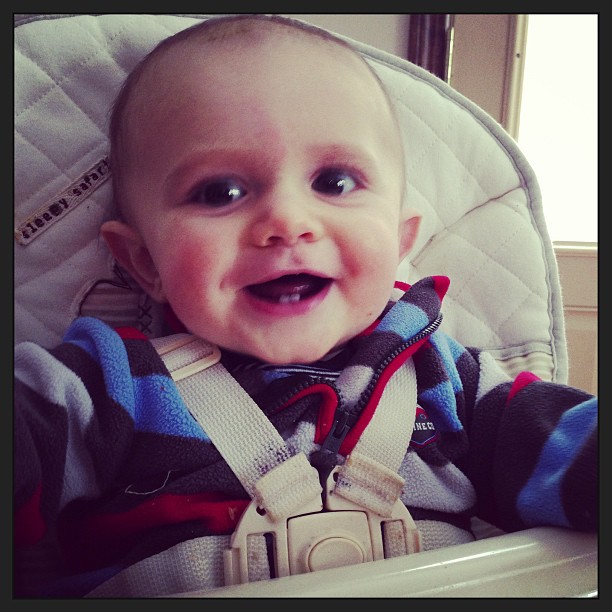 I will definitely continue to make my own baby food but I've been picking up these up&up™ babypouches on my Target trips as they are great to have on hand for trips when leaving the house. I also keep spare pouches in his diaper bag so I know I'll never be stuck somewhere with nothing to give him.
Before your next trip out to Target make sure to stop by their website and check out all their up&up™ products and make sure to print your Target coupons so you'll save the most money possible!