This Christmas just crept up on me like no other. Going to Florida this year unexpectedly between Thanksgiving and Christmas for a week was just too much. We couldn't get a tree until we got back since we couldn't water it which meant I was even farther behind then my normal day after Thanksgiving decorating routine. When we finally got it I was so disappointed. There were only a few to chose from and the one we got was far too fat and short, we basically had to cut the tree to fit in the corner. The Friday before Christmas and I had to pick Gavin up from school since he wasn't feeling good. Funny how once he was home he was fine but we made the most of it. While I was in the kitchen getting everything together for that weekends festivities Gavin asked if he could decorate the tree.
Yes, it was less then a week from Christmas and all that was on the tree were lights and some garland. No ornaments. So against my OCD instincts I told him he could go at it. I peeked in at one point and took a pic and I thought for sure he was going to knock the tree down. He was so proud of himself! Overall, he rocked it. The tree really couldn't have been more perfect in the end.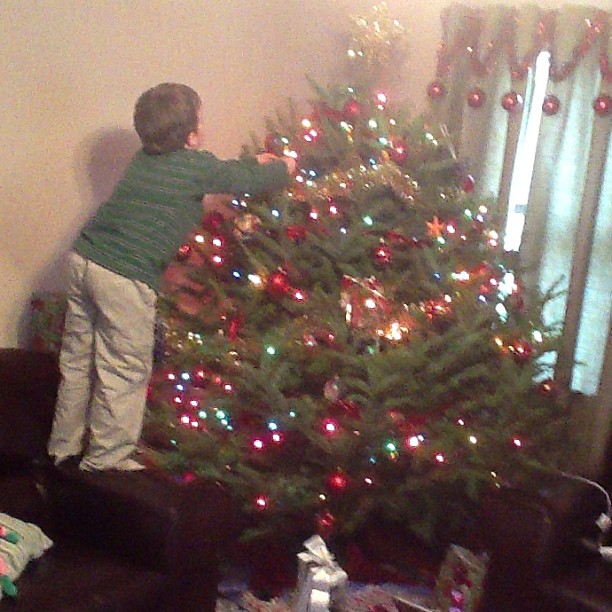 I made lots of cookies and Nutter Peanut Butter Balls.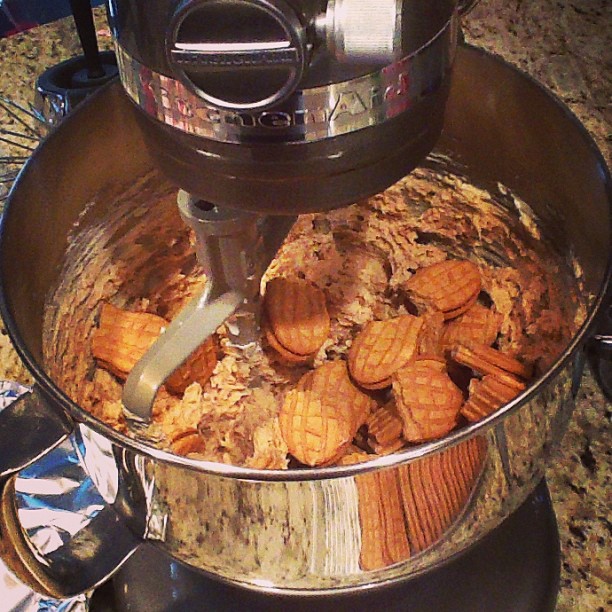 We all went to see Santa.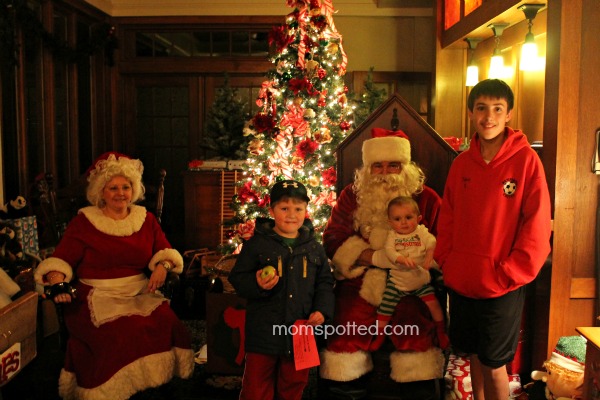 Sawyer never cried!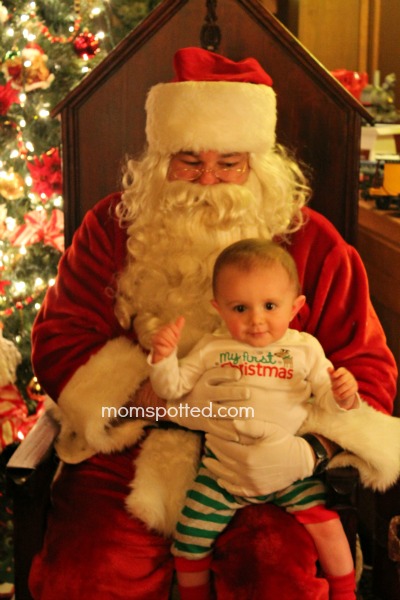 Sawyer was dressed in his Santa's Helper outfit!
When Santa finally came it was perfect.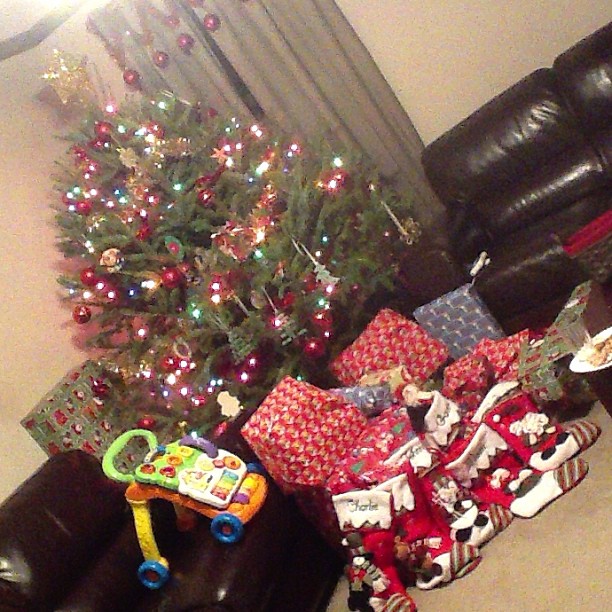 We got our first snow on Christmas Eve! It wasn't much but it was enough to give us a white Christmas.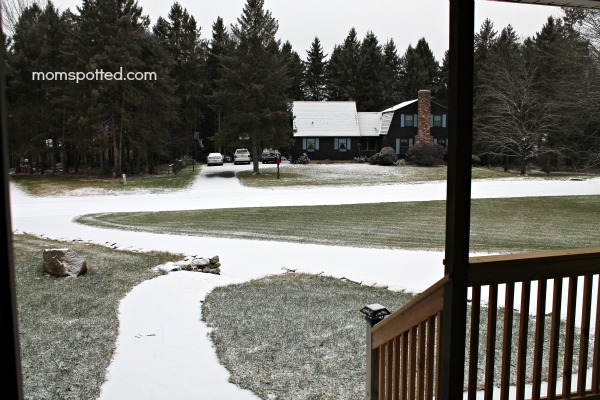 Johnny loved his new drum rack and symbol!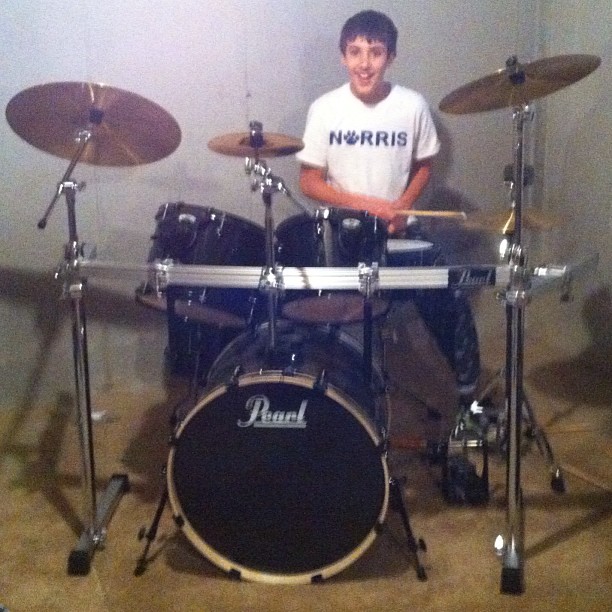 Gavin loved his new Wii U!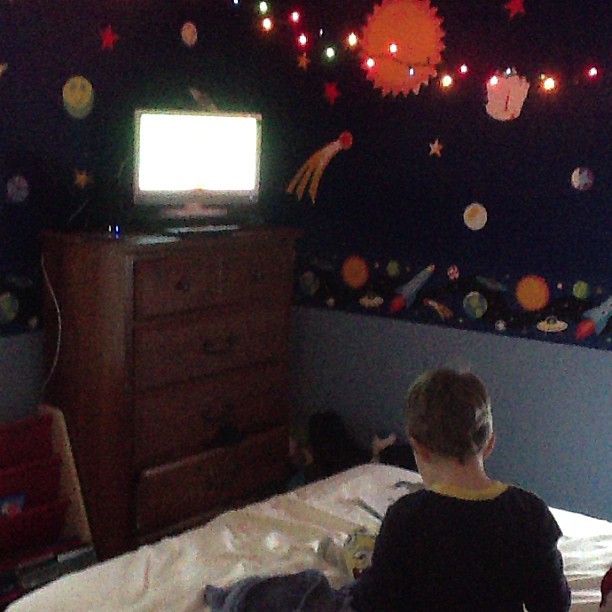 Sawyer didn't really care what he received (although he got some good stuff too!) but he was just loving the wrapping paper!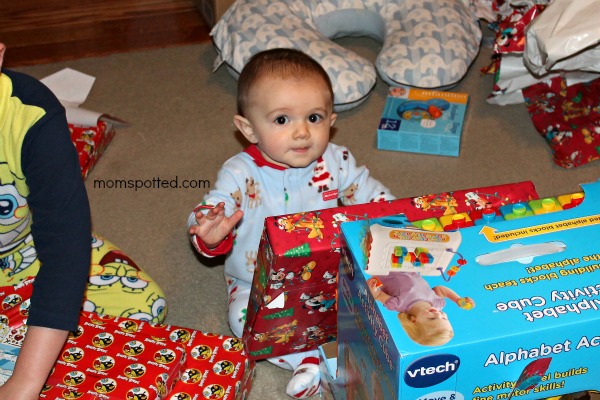 And mama? She got a new iPhone! This is my first iPhone and I'm LOVING it!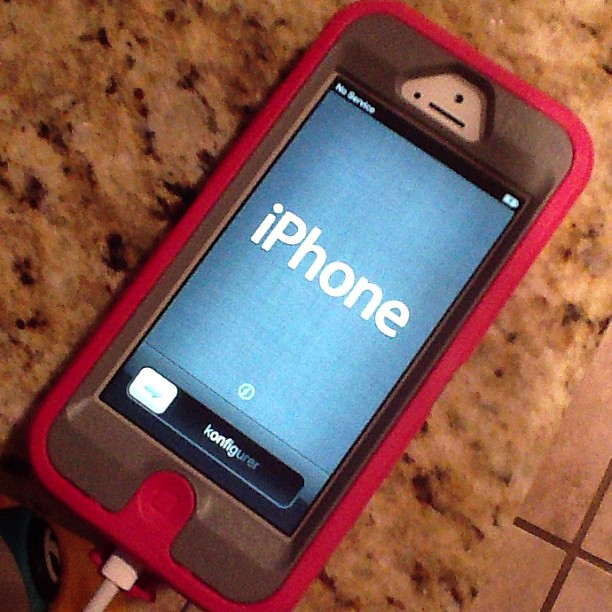 We spend pretty much the whole week surrounded by family which is why I wasn't around to post. My favorite tree is always my Dad's. This was actually the smallest tree they've had. Remember last year's tree?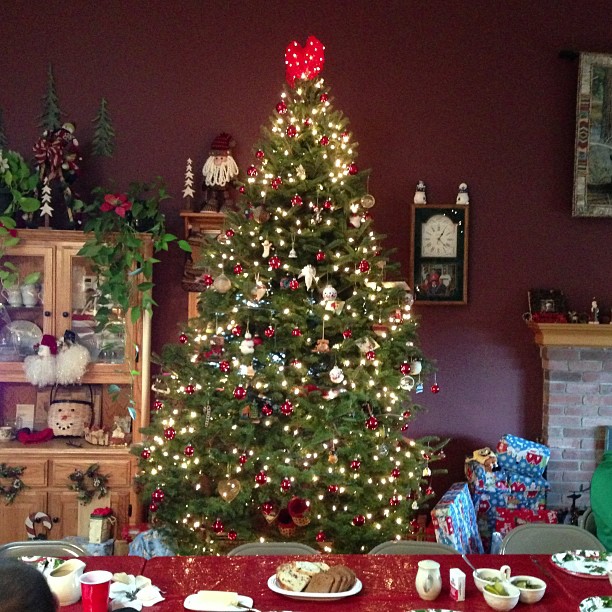 Now, we're all in toy overload as I'm sure most of you are.