I'm a total theme person. I love everything all matchy matchy and when it comes to the kids I usually jump in head first and go a little overboard. Their bedrooms, nurseries, birthday's they've all been themed. So, when it comes to planning Sawyers 1st birthday I have to start by picking the theme. I can't do invitations until the theme is picked and I just cannot decide. I don't know what to do! So in hopes to finally narrow it down I thought I'd ask your opinion.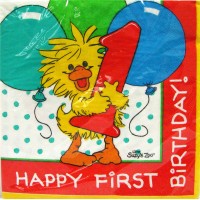 Little Suzy's Zoo. This was both Johnny & Gavin's 1st birthday theme. Johnny really wants Sawyer to have it too but I'm not feeling it. Both the boys had their nurseries as LSZ too but Sawyers room isn't. I just feel I want something new but I know Johnny would be so happy if I picked this. This set was discontinued so I would only have plates, cups, and a few other decorations, the rest would be generic.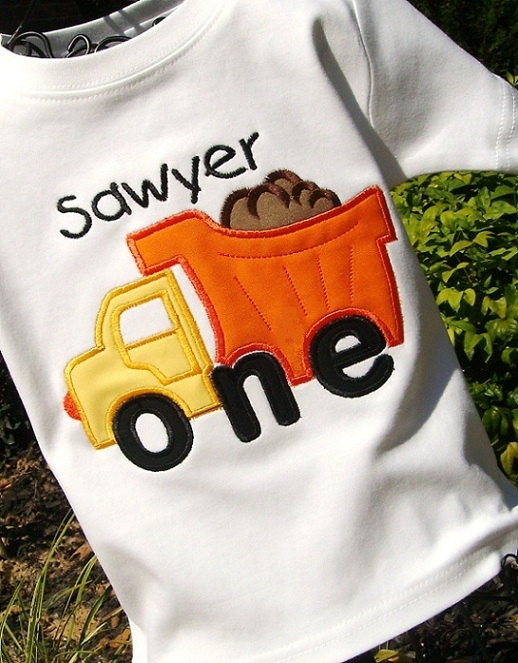 Dump Trucks. This is a theme I really want but will take the most effort from me & likely the most money since the sets I see in the stores aren't the styles I like. A lot would be handcrafted and from Etsy type of sites. It would be a lot of work but I know totally worth it. I just don't know with another time consuming event one week apart from is birthday is going to allow me that time. I love this tee shirt and I thought the fact it says Sawyer is almost a way of telling me it needs my Sawyer. The only downfall. It's the least about him. I don't even think he owns a dump truck but his nursery is construction themed.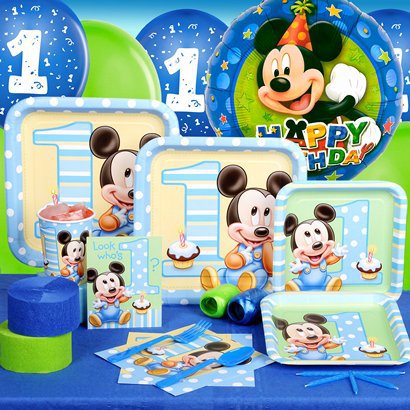 Baby Mickey. Sawyer really likes Mickey Mouse and Team Umizoomi so I think he'd love a little Mickey party. I just don't want to use up this theme when he might want it more when he's older and I like the older theme better Gavin's 3rd birthday was Mickey.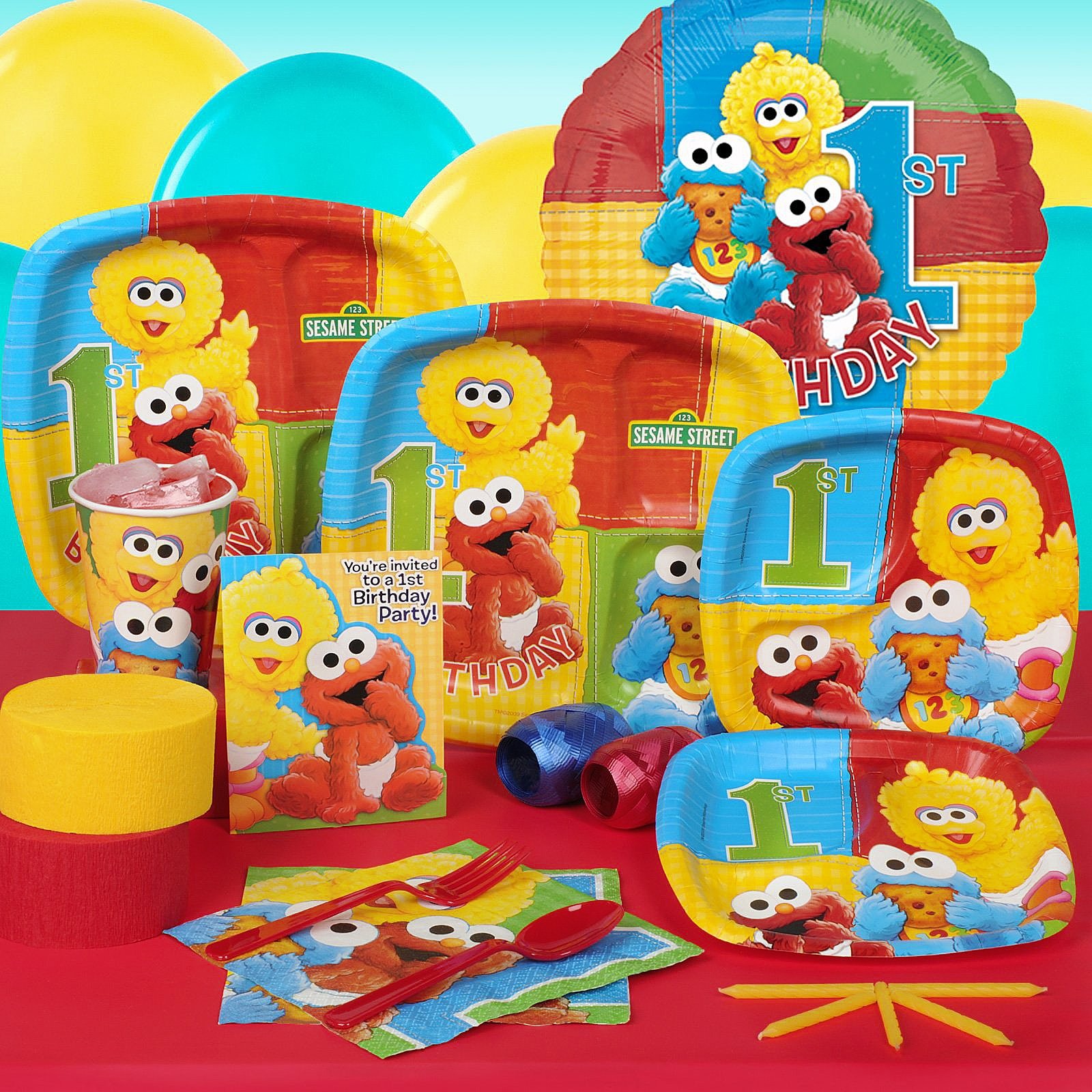 Sesame Street. When looking over all the other themes I stumbled upon this one and it was added to the list. I think it's super cute and Sawyer has seen the characters on some of his toys. It would be super fun to theme up and wouldn't be too expensive. This wouldn't be my top pick but it seems like a great choice as it would be a bright, fun party that makes everyone happy.

See, I'm totally stumped. What's your favorite? Which would you pick?