Originally I planned on doing this big reveal and going through the room in detail and giving credit to some of the sponsors of my favorite products. Then the day before I did it I went into labor and now that Sawyer is here time is just slipping away. I wanted to make sure to share as promised so here is his room. These were taken 2 days before he was born and looks the same for the most part just with more clothing.
 Here is the view when you walk into his room. It's technically the master bathroom to our bedroom that we never finished. It works though. So we went with it and for now it lets our kids all have their own room. Of course in a year or so we'll have to come up with a plan.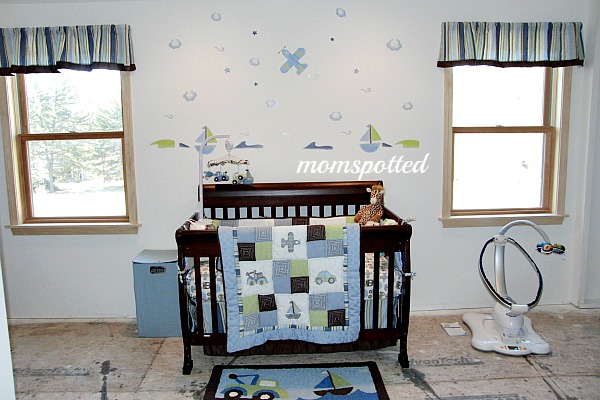 For right now we're not using his crib as I want him right beside my bed. I do place him in here after I change his diaper and need to wash my hands. He loves his mobile and as long as the music is going I'm able to get stuff done.
And, yes, I know bumpers are frowned upon but it's my choice to have one and really don't want the comments on it. Thanks.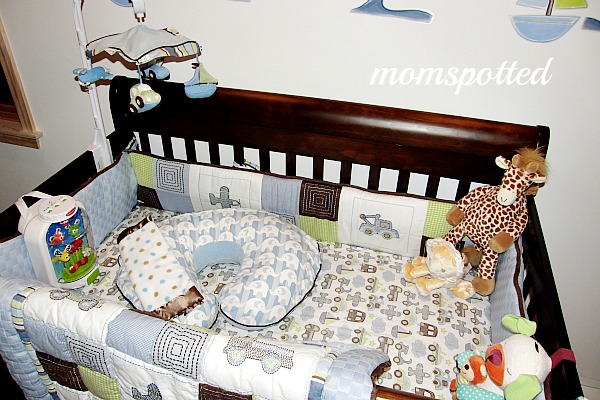 When you look to the left this is one side of his room. The first closet has all his clothes and below is all the products I've either reviewed, won, or bought that we'll need in the first 12 months. The back closet is everything 12+ months. It also houses all our luggage and gift wrapping supplies, and some baby products I don't plan on using.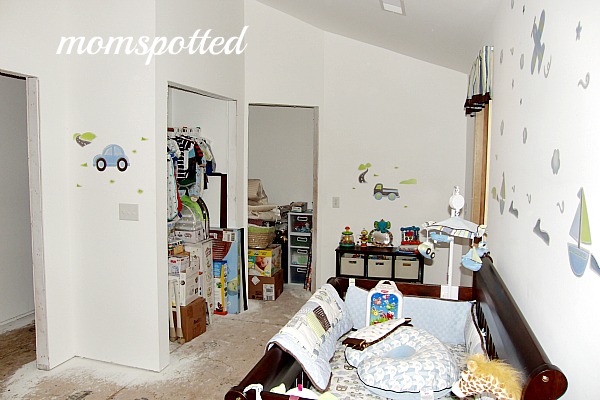 Here's another angle. I made it more the playroom side. I plan on putting a gate over the second closet entrance and laying down a small play rug or foam puzzle pieces.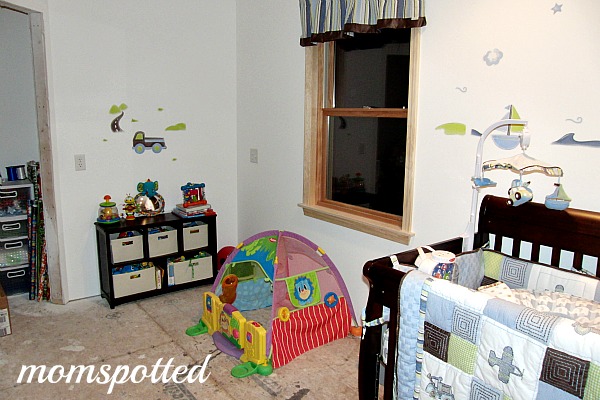 Here is the other side of the room. This is the side I'm always in. It's where the majority of the furniture is and where I keep the rest of his "supplies".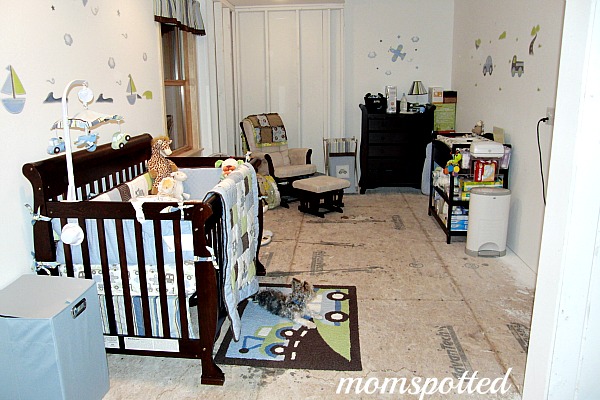 Closer.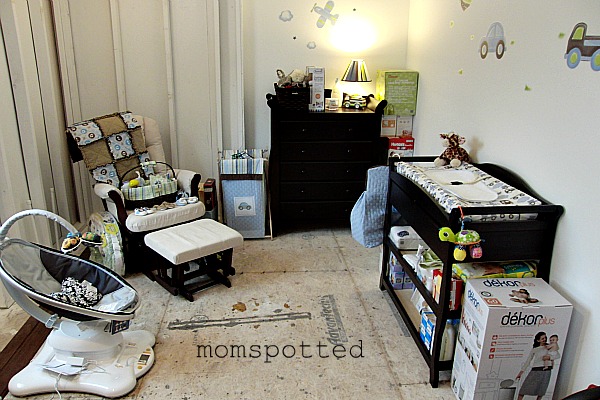 I love the wall stickies. Since it will be our master bathroom we don't want to invest on paint or flooring. These (IMO) really took the room to the next level and pull it all together!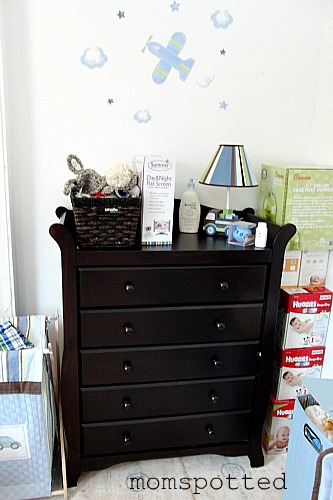 Hope you liked his room! We really liked how it turned out!