I love unique gifts. Gifts that not only scream that you know that person oh so perfectly but gifts that show you put some thought into things and didn't wait til the very last minute. Often Personalized gifts are the best you can find yourself waiting weeks (and sometimes even months!) for them to arrive and then if you have issues oh good luck.
Luckily though you just stumbled upon this post and I'm telling you about Red Envelope! I've loved this site for years and this wasn't my first order. The hardest part of the whole process is that they have so many different selections that you find yourself spending so much time looking around their website! Then, just when you think you've found the right item you realize you just stumbled upon five more.
I recently stumbled upon this personalized cutting board. Isn't she pretty?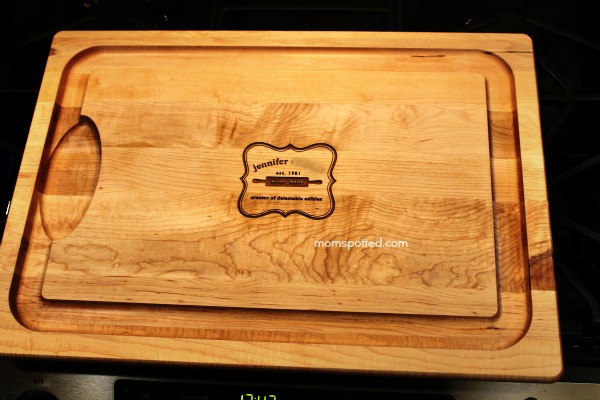 I have a few boards and they all get used- a lot. When company comes though I want something nice that I can pull out and look great on my counter around the food I've taken hours to prepare. This cutting board is perfect and gift wise It's a home run.
Like the finest dry-aged cut of meat, this signature cutting board only gets better with time and seasoning. Handmade in the USA of sustainable solid maple, it features your choice of personalized design, a deep moat for juices, and the kind of heft and durability that only the finest cutting board can provide. Exclusively from RedEnvelope.

solid maple from sustainable sources
juice moat to prevent spills when carrying
In the comments of the reviews (which I love that they have) you can see some people comment about the quality. I want to show you that the quality is top notch. I blotched out my last name but you can see how nicely done the carving is. I'm such a fan we are actually ordering my MIL one. She hosts both Thanksgiving and Easter and this would be great for the holidays!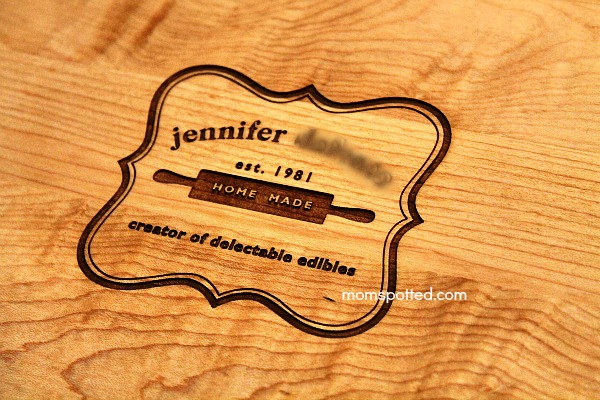 After my painless ordering of the personalized board I also saw this cute little baby giraffe ring holder.
Famous for both its long neck and generous heart, the giraffe is revered in Africa as a symbol of love. Ours makes a charming statue for the rings she adores. Exclusively from RedEnvelope.

2 3/4″ x 1 3/4″ x 5″H.
polished silver-plate
curved tray holds additional rings or small jewelry items
The moment I saw it I wanted it. I have this thing where I can't clean or shower with my rings on. Problem? When I take them off I never had a set place to put them and sometimes almost give myself a mini heart attack looking for it. This ring holder is cute and works. When I wear my ring its still a nice decor item and when I am I know my rings are safe. The base is perfect if I want to place an earring back or something small on too!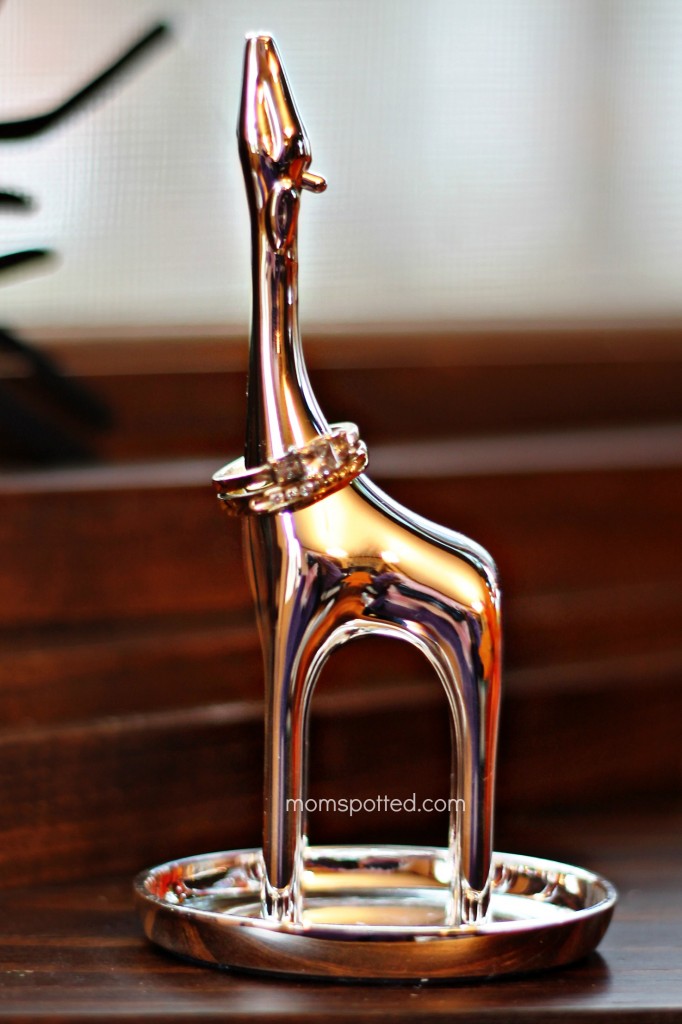 There are so many selections at Red Envelope! No matter who the person you can find the perfect gift for them there. Ordering is painless and you can even pick the exact day you want your product to reach your doorstep which I thought was pretty cool. They stand behind their products and they are products you'll love! Definitely give Red Envelope a peek this holiday season!
Mom Spotted Review Policy: I was provided with the featured item(s) at no cost by the manufacturer and/or its PR agency in order to test the products abilities and give my own personal opinions on it. The opinions I have given are mine and may differ from others but it was not influenced in any manner by monetary means.