I can't believe it's fall. I feel like we should still be putting our gardens into the ground not pulling them out. Now that the ground here is frosting and the temps are dipping to freezing we have to start protecting the plants or putting them down. My basil plants were so big and doing so well and I didn't know what to do with them.While making Sawyer's baby food I had a great idea!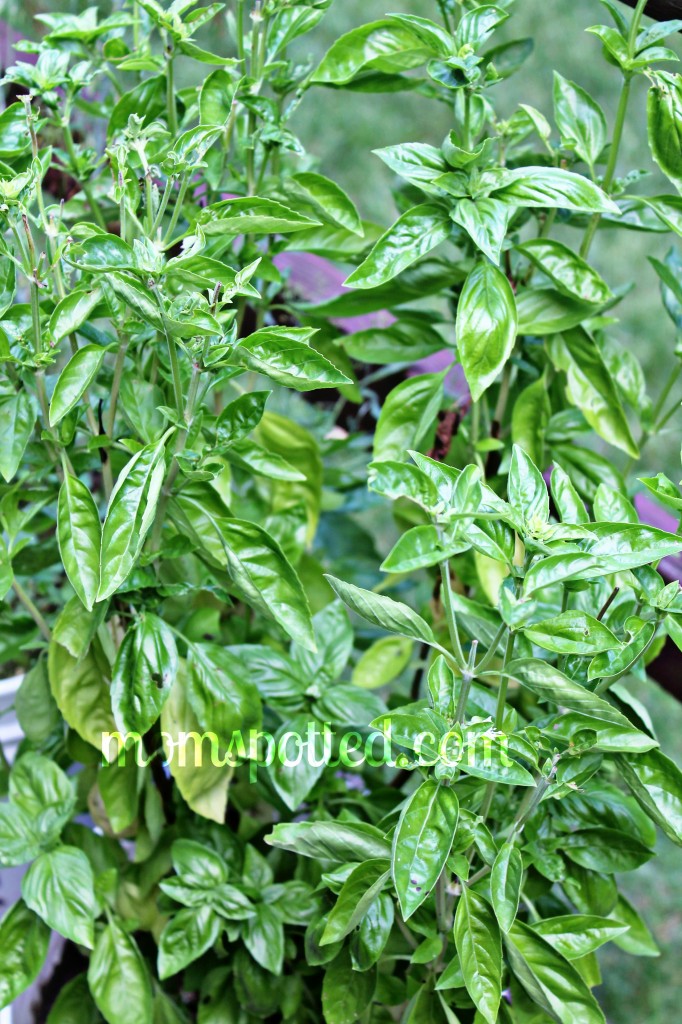 First I needed to grab a large plastic container. I went out and picked all the big healthy leaves off.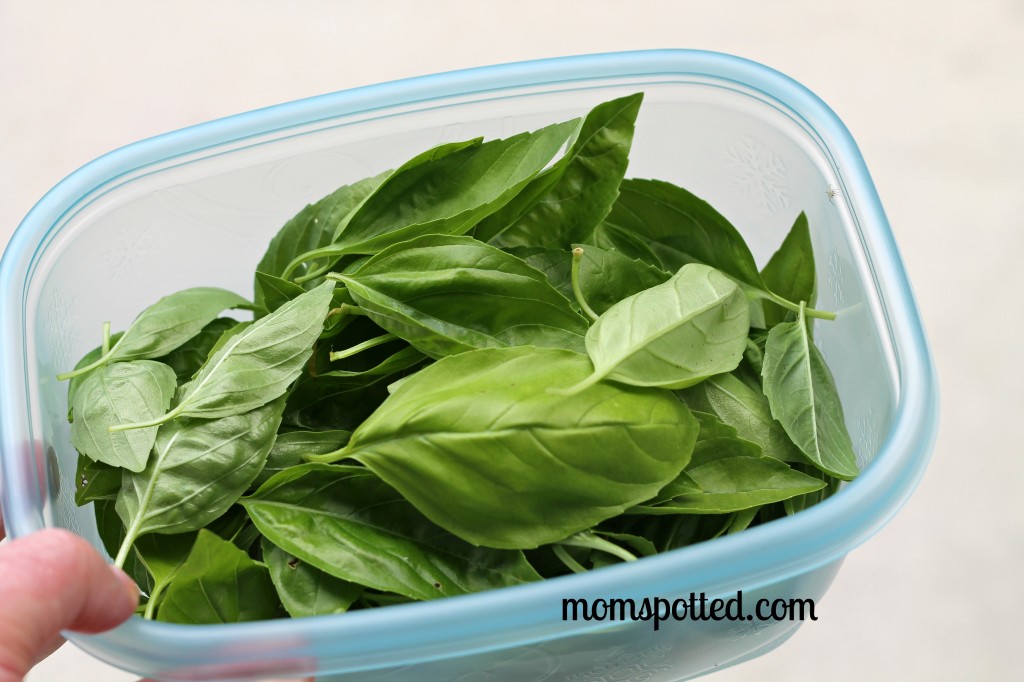 Then I rinsed them and then soaked them in water in the fridge. Make sure to add a dash of salt so that it can pull of any bugs.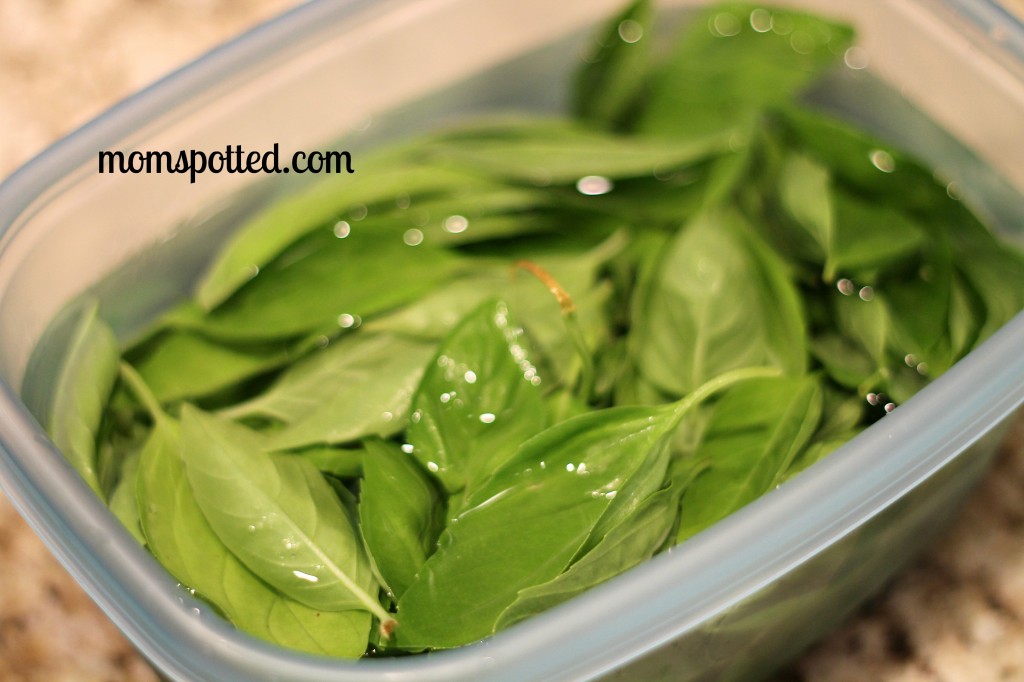 Then rinse and add to food processor. I have a Cuisinart Food Processor.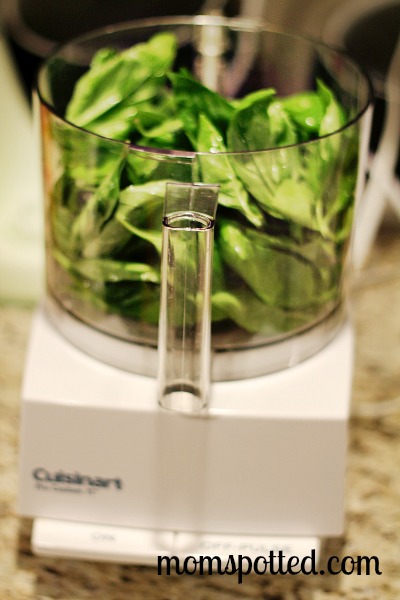 Next grab your olive oil and garlic.
(I used about 8 ounces of oil and 6 large cloves of garlic, pressed)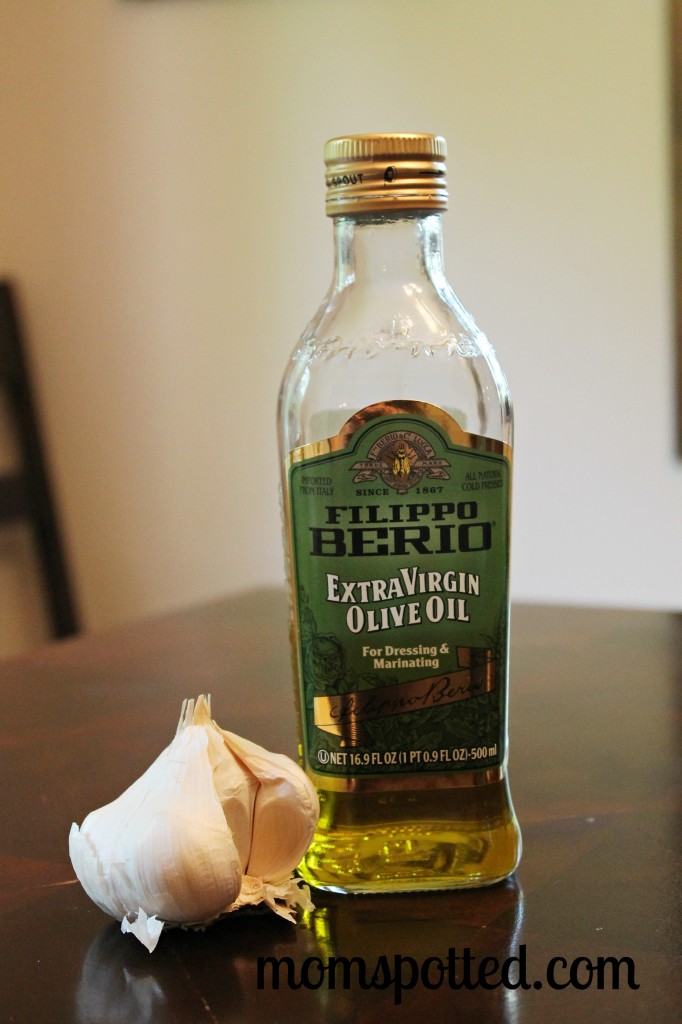 Add enough to your liking. The bottle above was above was new when I started.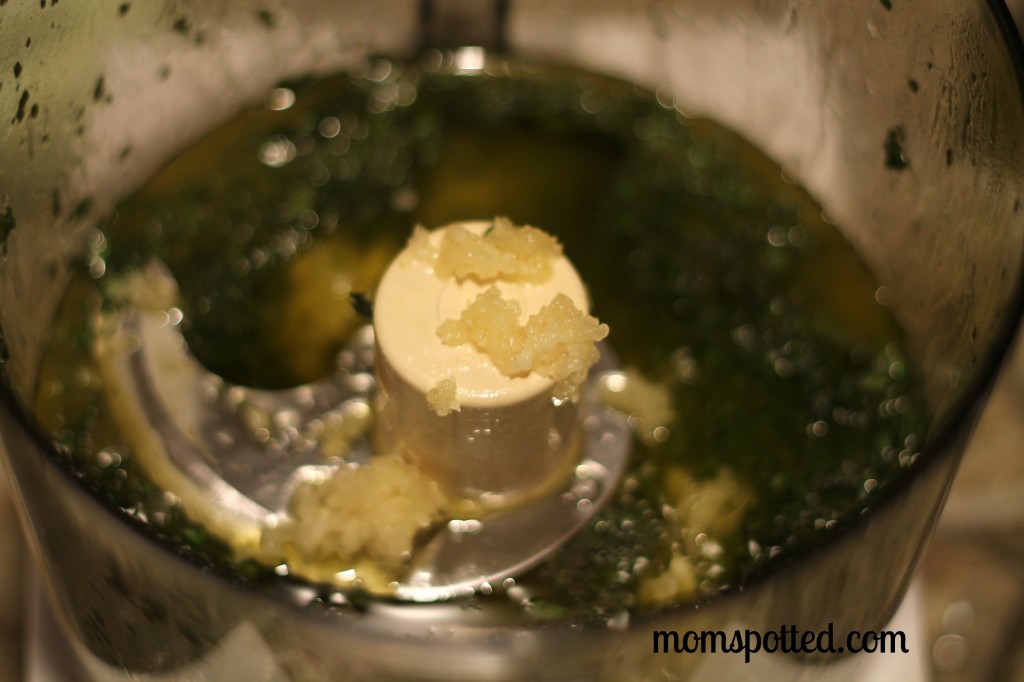 Then turn on. Make sure it's well blended.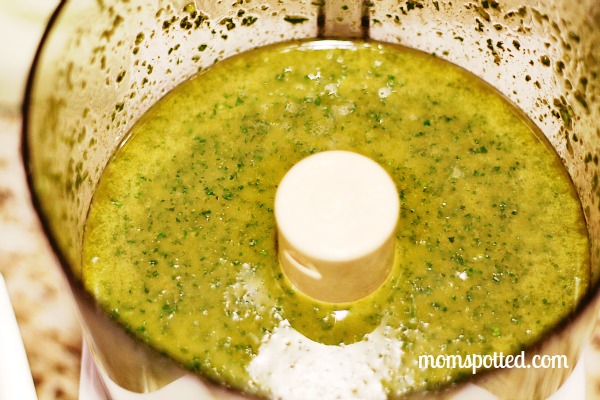 Next I grabbed my Silicone Wilton Brownie Tray that I love making my baby food in.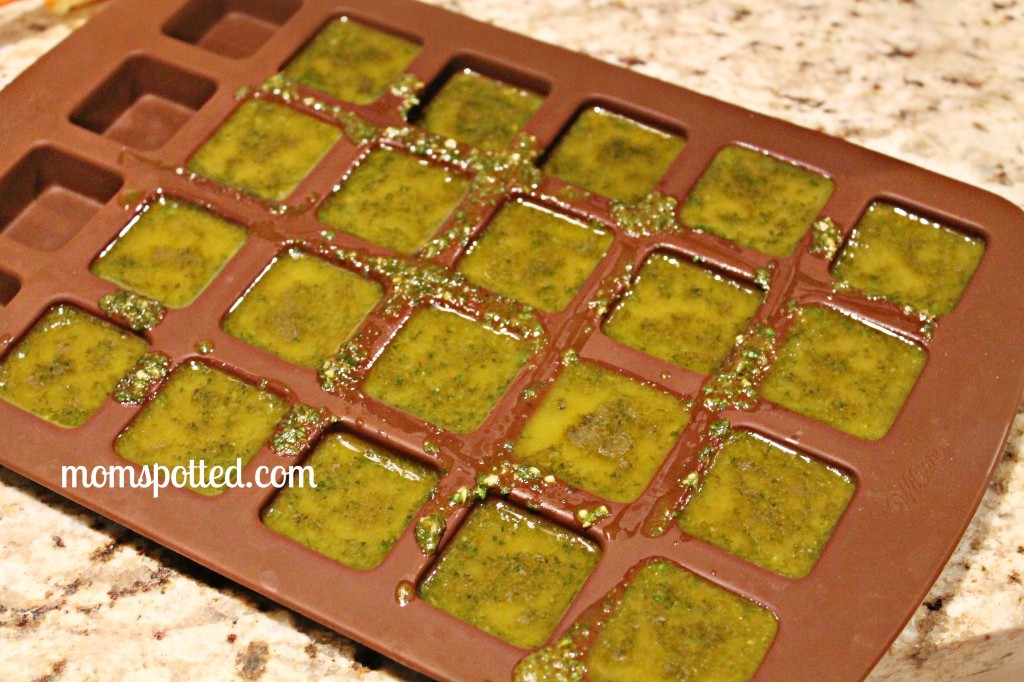 Let stay flat until frozen. I left them overnight.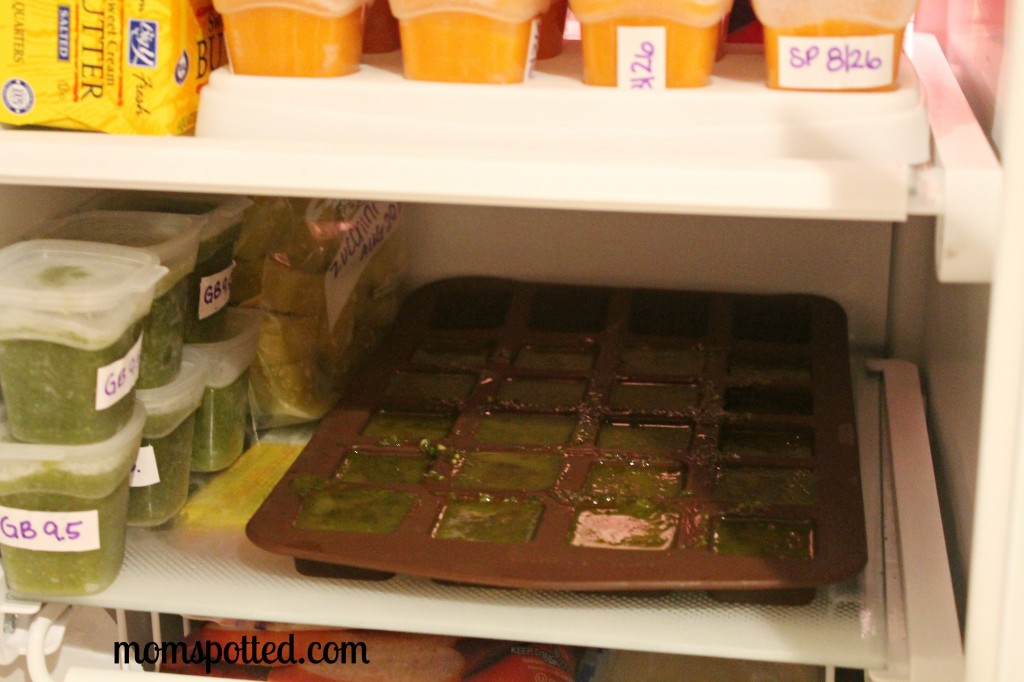 Next, remove and place into freezer safe bag. Now the cubes are made of oil and the moment your fingers touch them you will start the melting process. I did have the tray then placed them both in the freezer for a few minutes and then continued with the rest. Label & date bag.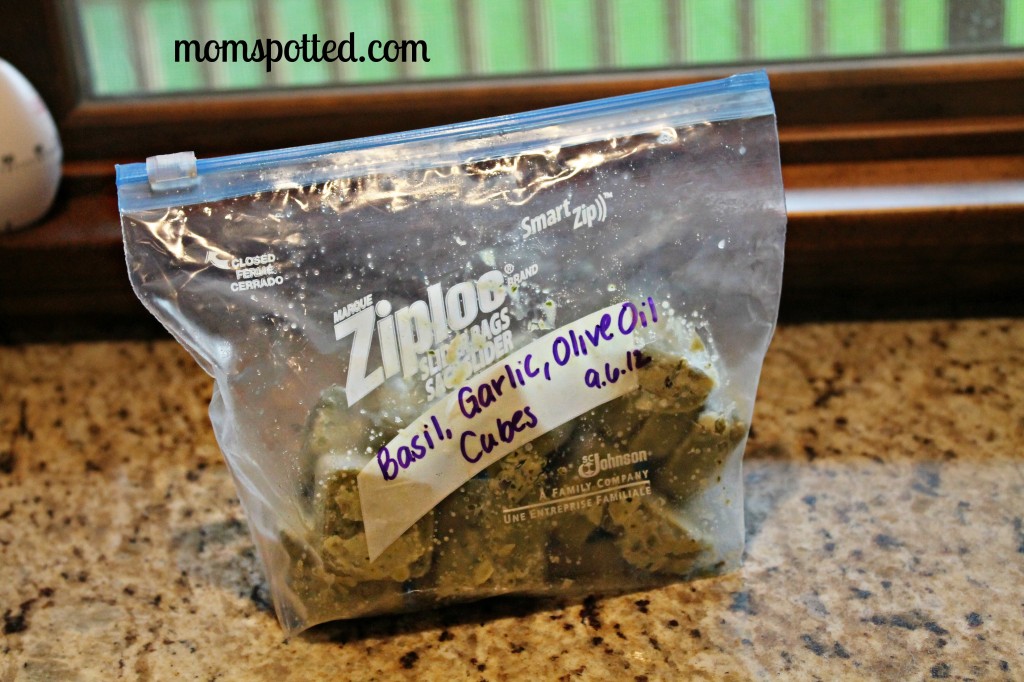 When you want to use one just remove and place in pan.
Place in pan and heat until melted.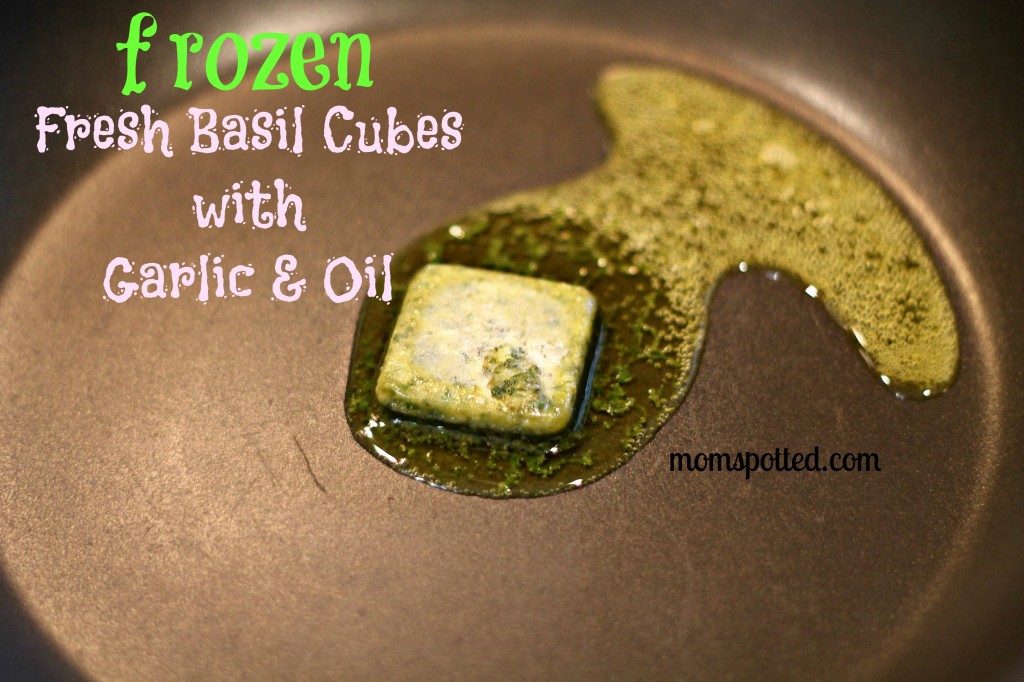 Then add your meat. I chose chicken.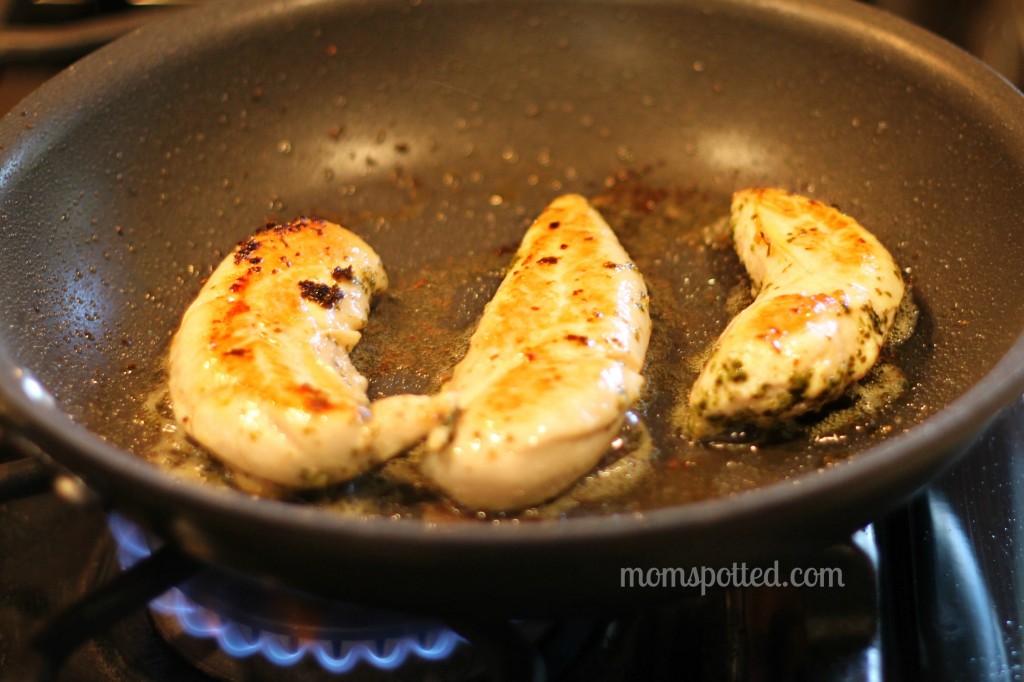 See the garlic and basil all over the chicken?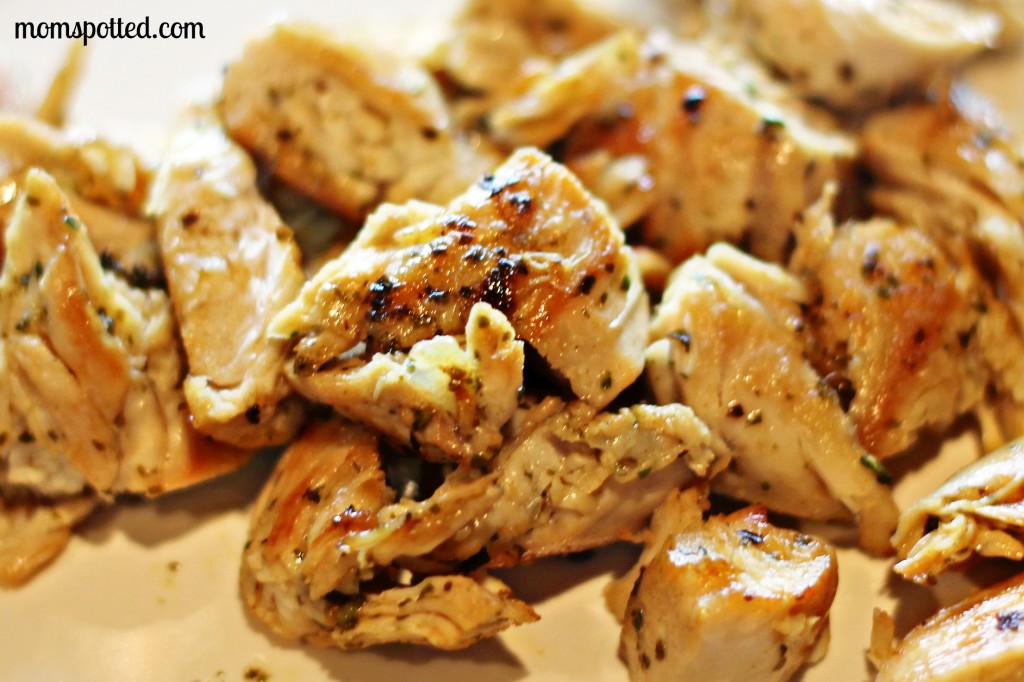 It was delicious over the salad I had made for lunch. It had such good flavor I was also able to skip dressing.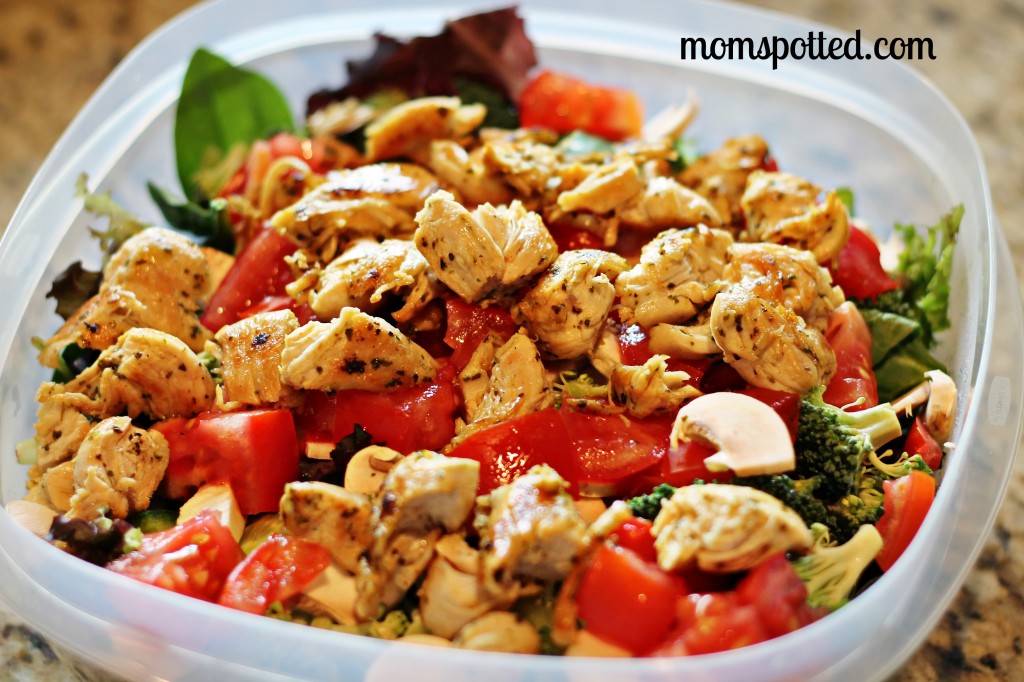 These are a great way to enjoy your garden herbs all summer long and having them at convenience too!