As you know we didn't just welcome Sawyer into our family this year but Charlie too! It's been quite the experience having both a newborn and a puppy all at the same time. I've had dogs growing up but never had an attachment to them so I never really paid much attention to how they ate, played, or did anything for that matter. I had to learn it all and we're still learning over six months later.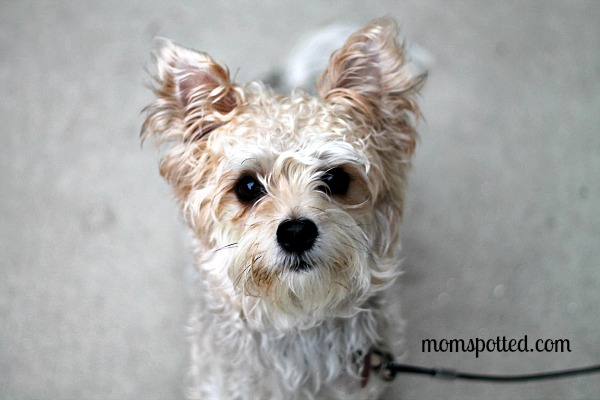 Everyone seems to have an opinion when it comes to dog food. Give him this but don't give that. If you can buy it here it isn't considered good. Blah, blah blah. It hurt my head just trying to figure out where to shop nevermind what to shop for.
 We were sent a whole box of Cesar Savory Delights to try out.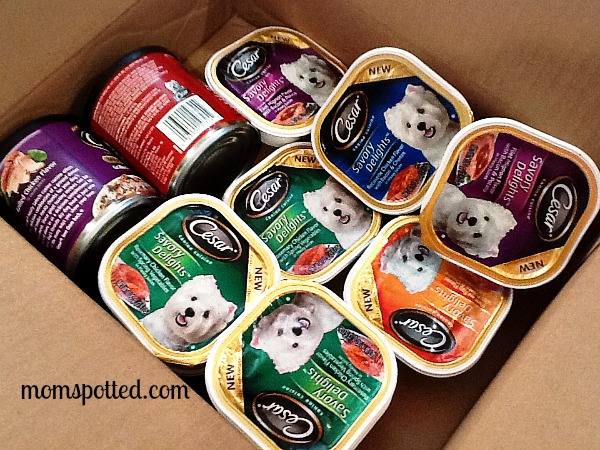 I was curious to see how Charlie would respond. I took his dry food and mixed it up like I normally do.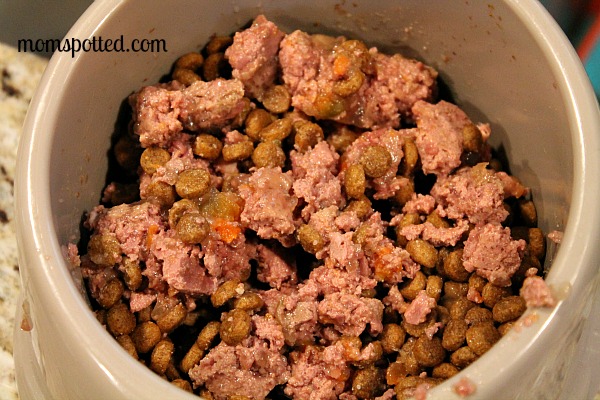 Placed it on the floor and called Charlie in. Man, did he chow down.
 Overall, he love love loved the Cesar Savory Delights! I think he actually liked them more then any other wet food he's tried! We will definitely be picking up some more. There wasn't a single flavor that he didn't like! I do wish that there was an easier way to seal it closed. Normally I wouldn't give Charlie the whole container at one feeding so I like to put can covers on and stick it in the fridge for his feeding the following day. With the Cesar Savory Delights I can't do that and I don't like wasting plastic baggies. Maybe they could come out with a reusable cover.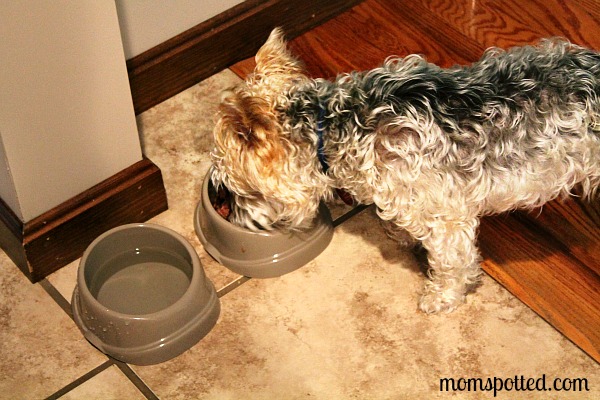 Cesar wants to celebrate the shared relationship between people and dogs. The #sharethejoy 10,000 Savory Delights™ Twitter Giveaway is on NOW. From September 5th until September 12th, dog lovers are invited to join @CesarCuisine in sharing the joy of a dog's companionship in return for free Savory Delights™ meals.
Create a tweet sharing why your dog means so much to you and tag and follow @CesarCuisine
Include the hashtag #sharethejoy in your tweet
Encourage your friends and Twitter followers to #sharethejoy with others to receive their own complimentary meals from CESAR® Canine Cuisine
@CesarCuisine will follow-up to gather shipping details and reward 5,000 dog lovers with two complimentary Savory Delights™ meals.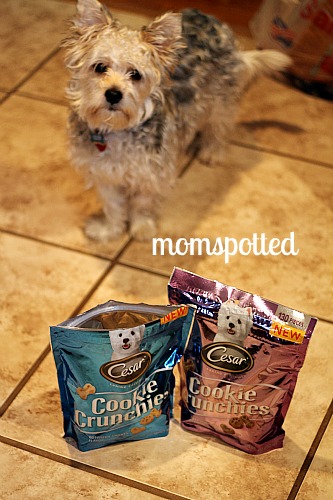 Don't forget to grab some Cookie Crunchies when you go out to grab you Cesar Savory Delights! We just love those here too! Stay up to date with Cesar by liking them on facebook and following them on Twitter.
"I wrote this review while participating in an ambassador program by Mom Central Consulting on behalf of Cesar and received product samples and a promotional item to thank me for taking the time to participate."