I get so sick of the same old stuff all the time. All we ever drink in this house is water, milk, or ice tea. Of course the kids have their morning OJ while we drink our coffee but it gets old. I wanted something sweet and something good. The other night we went out to dinner and Gavin ordered some Strawberry Lemonade and wondered just how hard it would be to make.
I first headed to Pinterest because well, everything is on Pinterest. If you don't belong leave me your email in a comment and I'll send you and invite. Make sure to follow me there if you are there already. I'm Jennifer MomSpotted on Pinterest.
Anywho, back to the drink. The kids and I recently went strawberry picking so we have a ridiculous amount of berries around here. I really wanted to use them up and this was the perfect way. In the end I found myself combining a few different recipes.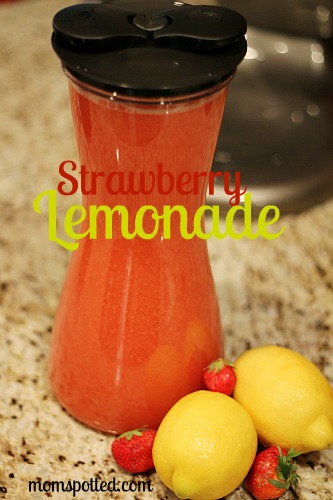 Ingredients Needed:
1 pound or so strawberries
2 lemons
8 cups water
3/4 cups honey
1/4 cup sugar
First take a bowl full of strawberries and two lemons. Wash well and cut the stems off the strawberries and the ends of the lemons. Then cut them all up into quarters.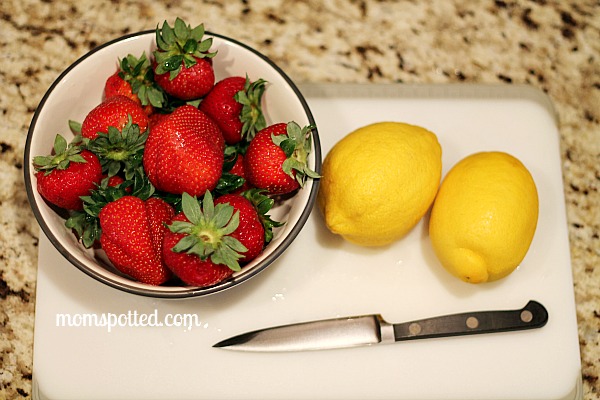 Keep the peels of the lemons on. Combine in blender with 2 cups of water.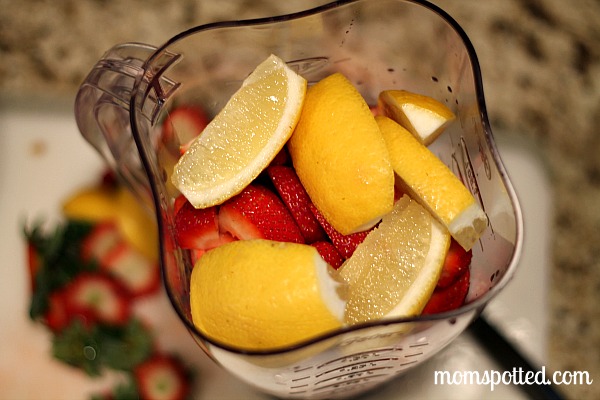 Take honey and pour over mixture. I started with 1/2 cup and then gave a good sized extra squeeze. I'm trying to limit the sugar intake in this house and thought this was a great natural way to cut down the sugar amount.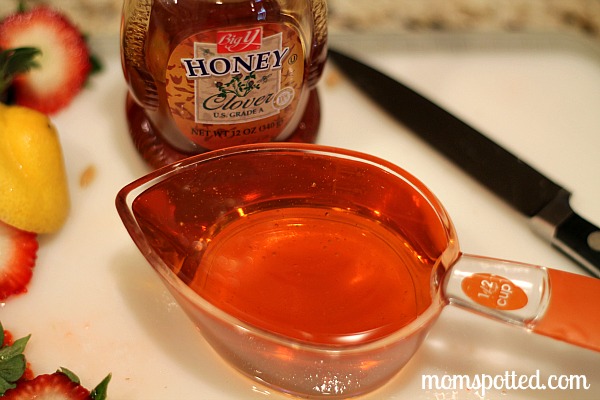 Press liquify and let it go for a minute.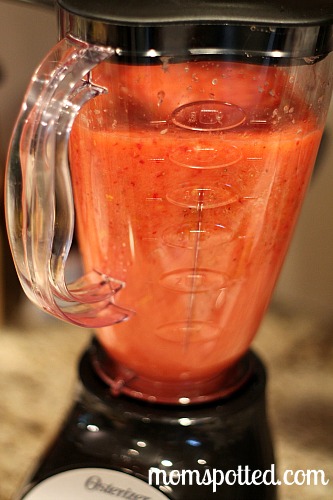 Next grab a strainer and pour the liquid through. Do yourself a favor and DON'T fill your strainer this high. You'll also need a baking spatula to help scrape it through. As you can see it's not filtering through in this picture.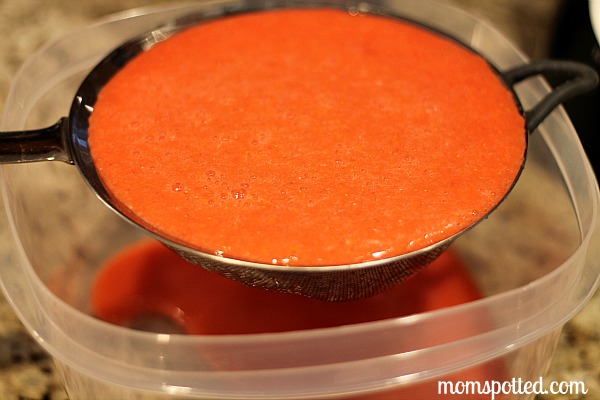 What I didn't expect was just how much would be left over. I poured the remaining cups of water through this as well.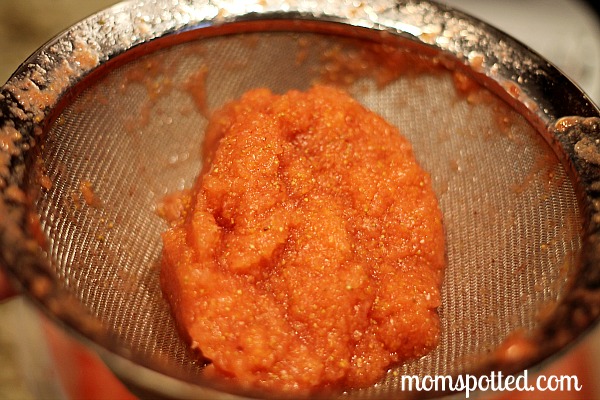 I then took the strained liquid and poured it a container. I added 1/4 cup sugar to sweeten (taste and sweeten as needed) and chilled in fridge for one hour before serving.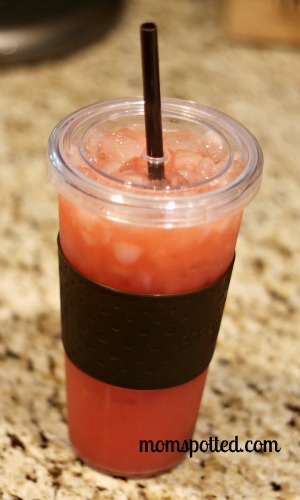 Once it was chilled I poured it into a cup of crushed ice. I was worried the kids wouldn't drink it being all natural and not very sweetened but in one day  all the strawberry lemonade was gone. We will definitely be making this again! YUM!