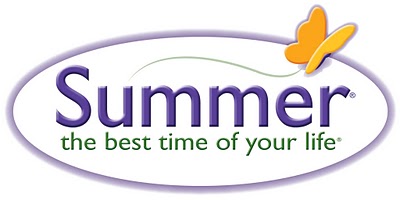 I love the brand Summer Infant. Over the past couple years I've had a chance to get to know and meet the brand and having a baby has really let me learn the product. Some companies are great just because their products are great but I believe Summer Infant is great because the people behind the products are even better.
So, when I found out they had come out with the Prodigy™ Travel System I knew I wanted to try it. It didn't bother me that they had never designed a car seat in the past I knew the people behind the company wouldn't just make a safe car seat but a safe, great car seat.
And they did. The Prodigy Infant Car Seat received the highest score possible — a 5-star Ease of Use Rating – from the National Highway Traffic Safety Administration (NHTSA) in every category: Evaluation of Labels, Evaluation of Instructions, Securing the Child, and Installation Features.
NHTSA believes the best car seat is one that fits a child properly, is easy to use, and fits your vehicle correctly. Each car seat tested goes through a stringent set of assessments, and a 5-star Ease of Use rating best fits NHTSA valued criteria. Summer Infant's Prodigy Infant Car Seat earned this top score from the administration's testers.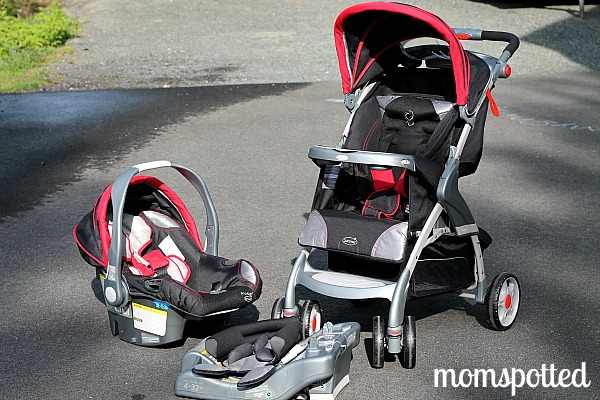 Let's talk about the stroller first. From a far it looks like an ordinary stroller but it isn't. Sure it has a soft cushioned place for baby to sit with a five point harness and cushioned covers but it has many other features too.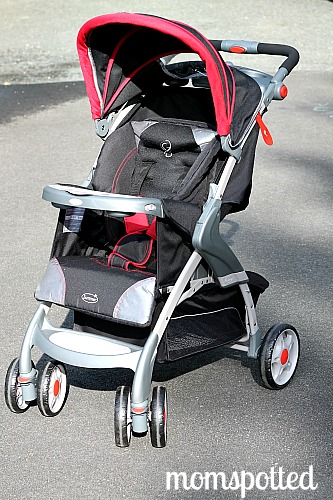 First I Like that it has a snack tray. What I LOVE is that it's removable for easy washing!!! It even has separate spots to keep things in their place.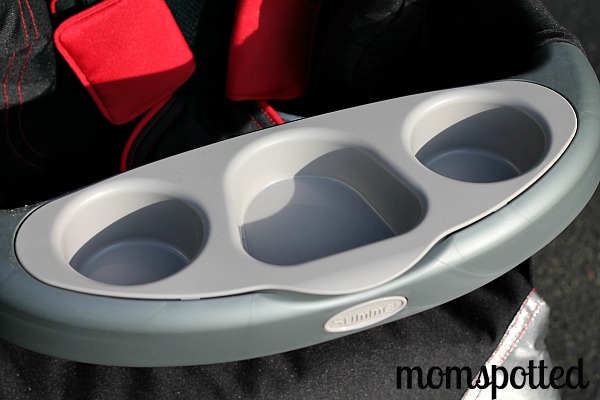 We get a tray too! I love that there is even a covered area so I can stick things I don't want everyone seeing like a debit card or my keys.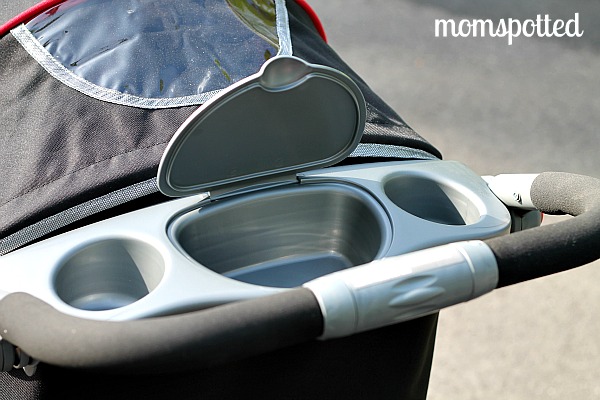 The seat reclines and is a simple one handed task. Squeeze the top and bottom metal bars together and either pull up or push down.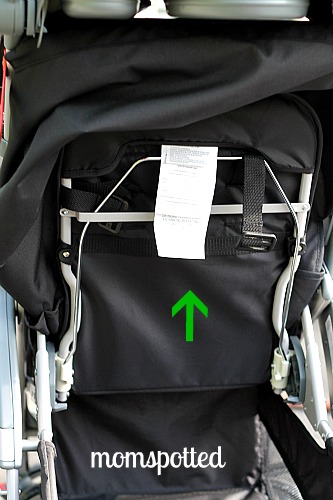 The basket isn't huge but it's pretty good size and even with the seat fully reclined like in the photo below you still have a great angle to get in and out.
The wheels are nice and sturdy. The stroller runs smoothly over smooth surfaces but I love that it feels sturdy over rough surfaces. I like to know when I go outside and go off the trail my stroller can handle it and this stroller feels like it can.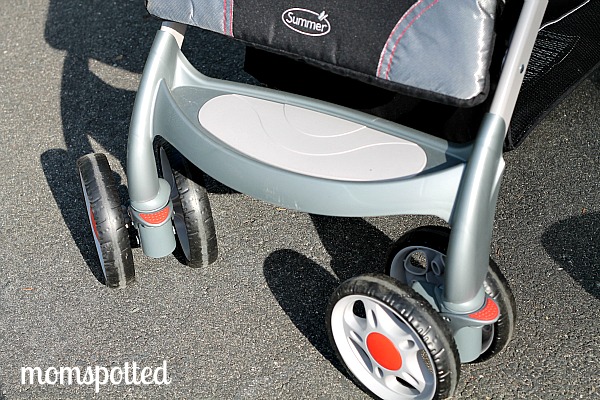 Everything is one handed and simple. The bottom arrow allows you to adjust the handle height. This is great because nothing bothers my husband more then bending down to push a stroller.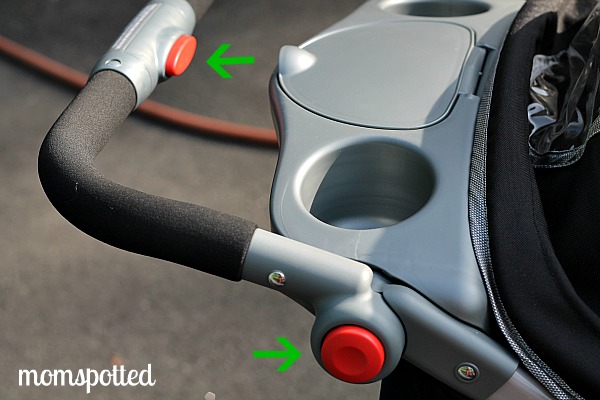 That top arrow is the one handed way to fold the stroller down. Simply grab the handle, push the button, and twist it out. When it twists push down and it folds!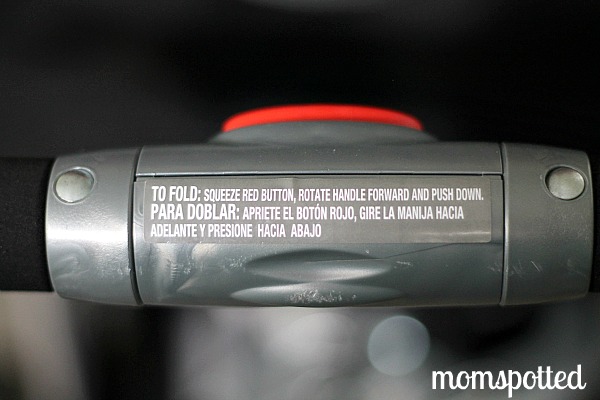 The stroller was bulky when folded. It does stand but no matter how much I tried I could get it to close all the way to lock it. I got it super close though. It will stand when folded.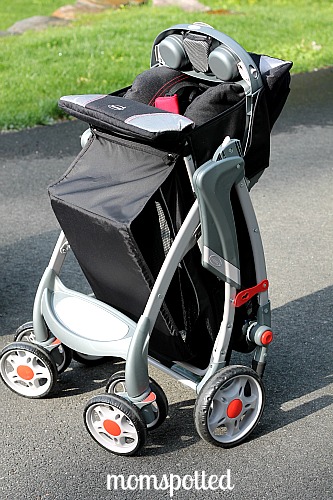 When you add in the infant car seat it sits on the stroller nicely. The seat must be reclined in order to place the seat in.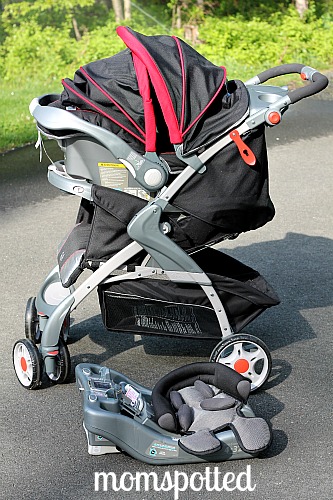 I love how both adjustable canopies can completely cover baby for protection and privacy!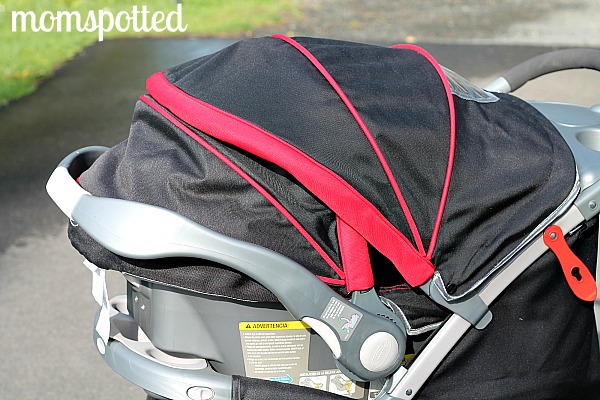 The handle is so easy to adjust. Just push the side buttons and it moves.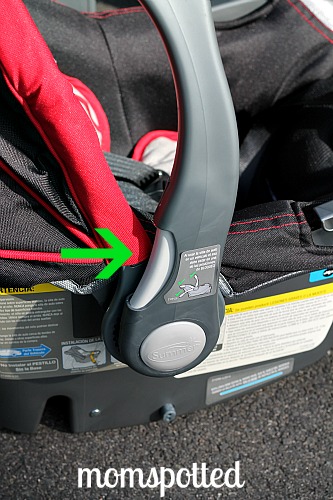 It comes with a basic infant insert already in place but also comes with an additional infant insert. I love that it included all the cushions and straps cushions so you know they are all meant to work with the car seat and nothing that might mess with it's safety features needs to be added.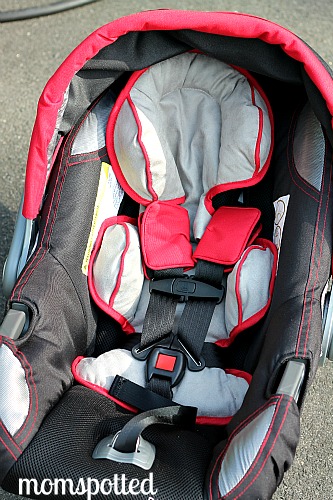 Here you can see it installed in the back of my van.
This base is amazing and made my husband turn and say its the best car seat I've ever reviewed.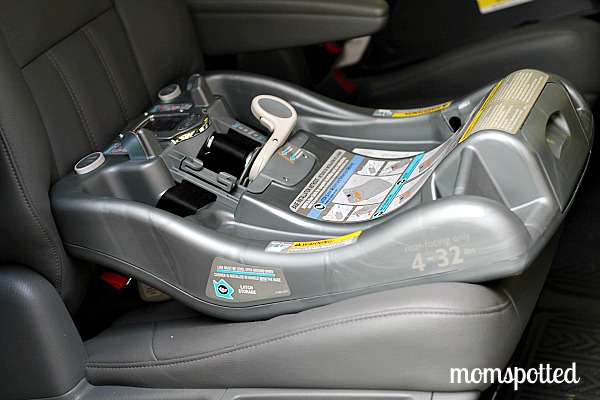 For your first installation or when someone borrows the seat you know it will always be installed properly because the seat has the instruction right on it!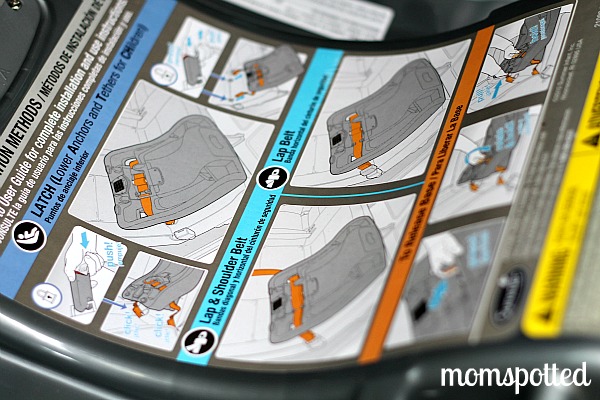 First you'll want to see if your seat has these harness devices installed. I think all vehicles made after 2002 required them.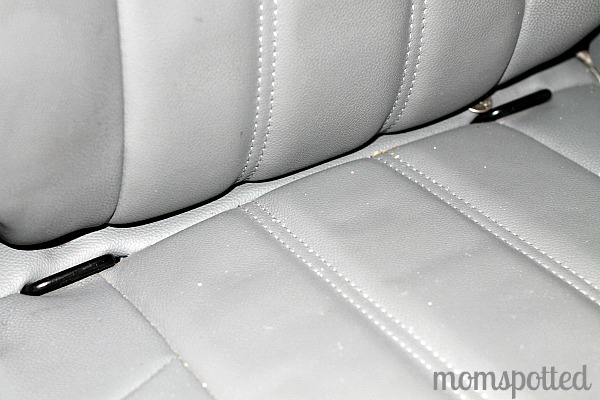 Need you're going to thread the latch through the seat and attach to the harness. This will prevent the base from flying from the car in an accident. There are two latches, one on each side.
My husbands favorite part is this base's unique belt tightening system. By just moving the lever back and forth it tightens the belt to the proper tightness without having to struggle or fight with it. It's amazing.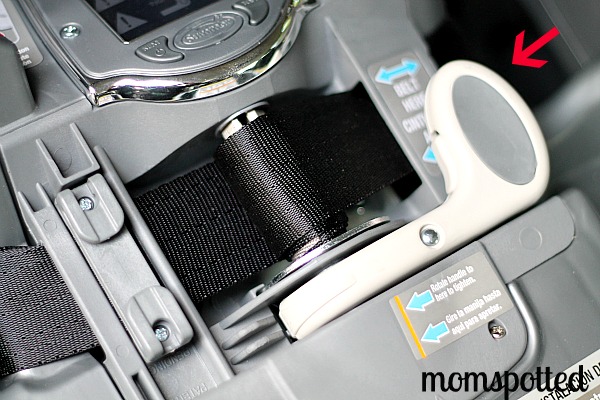 Then check the screen. If something is off it will let you know. See here I need to tighten it more. So I move the lever a few times and…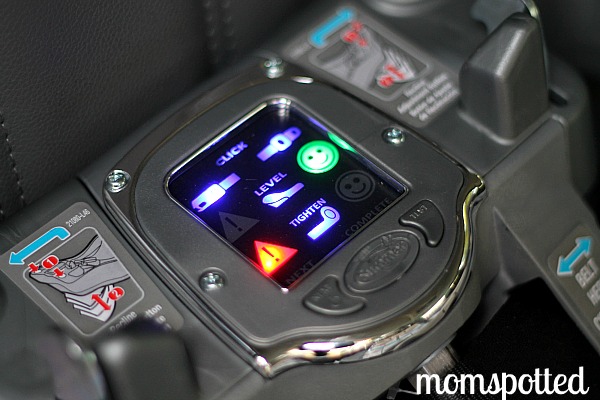 I'm all smiles 🙂 How simple was that? It requires 3 AA batteries that come with it.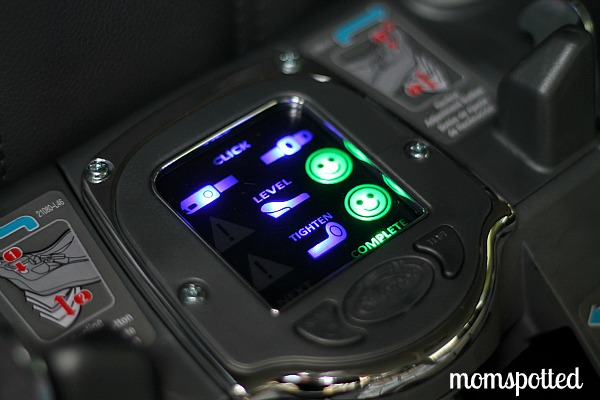 This travel system is amazing. I was really happy with the system I was using previously for (cough) 3x the price but we are now using this one as the safety features really can't be beat. If you are considering this travel system it's amazing. You can go down to your local Babies R Us and check out a built model.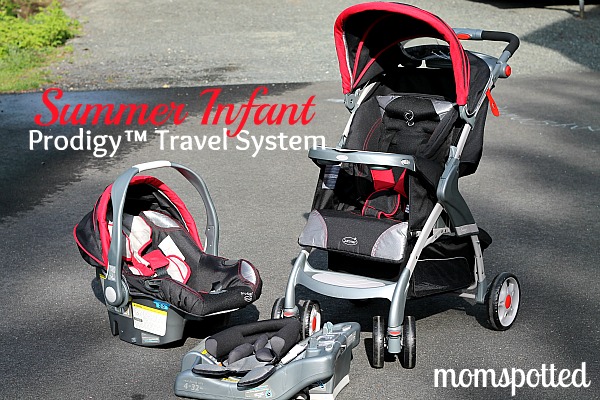 You can purchase the Summer Infant Prodigy™ Travel System from Babies R Us.
Mom Spotted Review Policy: I was provided with the featured item(s) at no cost by the manufacturer and/or its PR agency in order to test the products abilities and give my own personal opinions on it. The opinions I have given are mine and may differ from others but it was not influenced in any manner by monetary means.