This past weekend was beyond crazy around here. We had my step mother's birthday party Friday night. Then on Saturday afternoon into the evening we had a big BBQ picnic for the close of Johnny's soccer season. Sunday I was supposed to have girls night with Hubby's family but at the last minute it got cancelled. Thing is I breastfeed and it's hard to do all these functions. I'm not comfortable with public feedings even with a coverup. If I don't know the people well I'm not comfortable asking to go to a private room in their home.
So that leaves me pumping as much as I can to make sure I have enough to make it through all these functions. I've done pretty well so far but we haven't had to be anywhere too long so far and worse case I would just excuse myself or leave.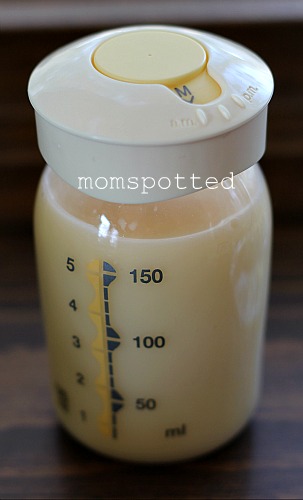 This weekend though I had a person I at one of the parties that I don't know well stop me and ask if I had enough breast milk. Confused, I said yes. She then went to tell me that she had some of her daughter's in the fridge because she babysits her grand daughter and if I needed more I could have hers.
Um.
I must have not hid my mortification well because she quickly went on to let me know there was nothing wrong with her daughter and walked away.
So, while I know you can donate and buy donated breast milk would you have accepted the other person's milk? Would you have been as mortified at the idea as I was.