In February we brought home a puppy and we were so excited. Considering I was nine months pregnant at the time we were also crazy! We wanted to try and train him as fast as we could so when the baby came our hands wouldn't be too full. Neither of us were experienced dog owners and really didn't know what we were doing. We knew he needed to be rewarded when he did what we asked and that we needed to find a good dog treat to keep him entertained.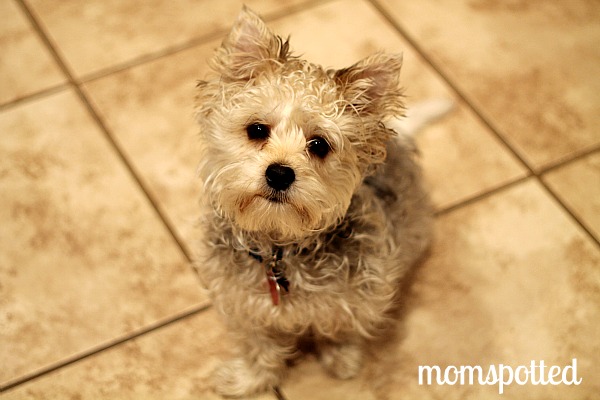 We learned that when shopping for treats for small dogs was you really had to read the packaging. It's amazing how many treats cannot be feed to puppies! I also worried that all the treats we were giving him were going to make him over weight or he would be getting his calories from the wrong source.
When I was asked if I had interest in reviewing the new dog treats from Cesar I jumped at the opportunity more because I felt like I was constantly buying treats and thought it would be nice to have some new ones around. We're still fully training Charlie and need small treats still.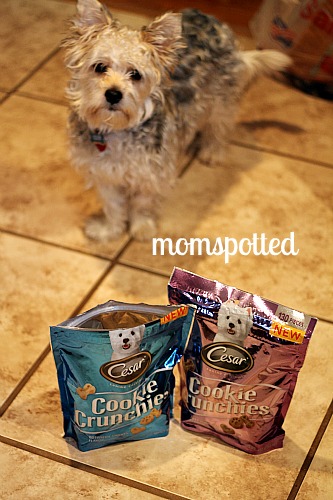 When the treats came in we ripped the packaging open immediately and tossed one Charlies way and he gobbled it right up. When I found out that each treat was only 10 calories I was thrilled. I was also thrilled that when the boys got carried away and wanted to practice over and over again we could even break the treats into smaller pieces if needed.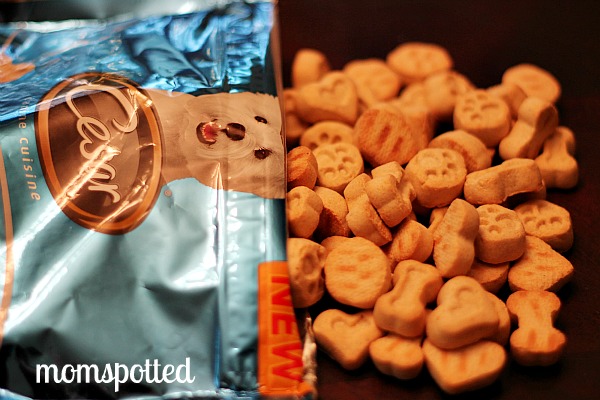 We love our new addition and love being able to spoil him the way he spoils us without worrying of the harm we could be causing. I also really love that they are easily able to get on our regular shopping trips and won't break the bank. Charlie loves the taste and we couldn't be happier! Pick up a bag of Cesar Cookie Crunchies on your next trip!
I wrote this review while participating in a blog tour by Mom Central Consulting on behalf of Cesar and received a product sample to facilitate my review and a promotional item to thank me for taking the time to participate.