I can't believe we're three weeks in already. I am loving having a baby in the house again but also loving that breastfeeding is finally starting to get a whole lot easier! If you've been reading my updates you'll know this time around breastfeeding and weight loss have been two issues we've been struggling with that has left me needing some products to make it work.
I've been collecting products for a couple of years so I did have quite a bit to choose from which was nice. I had products from many different brands which left me with many different styles to try. While these products I'm about to share with you worked well for me obviously you might have tried something different that worked for you. Most of these products were actually purchased by me as I went along.
Right away in the hospital I pulled out the nursing tanks. I had several different sizes in several different brands. I actually hated all but one. Luckily the one I liked I actually LOVED. It was the Bamboo/Cotton Nursing Camisole by Medela. In fact I bought two more from the hospital's lactation consultant before I even left. I'm also wearing one of them now. Oddly enough they are nearly impossible to find online for purchase. I have them in both white and black. I can't imagine nursing without them. I love that they cover my stomach at all times and make it simple to breastfeed when I'm out. It's supposed to work with the Freestyle Pump but I have yet to figure out how.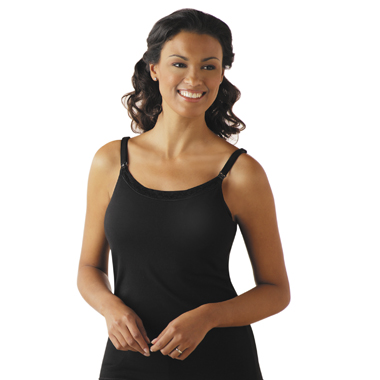 Which brings me to the Medela Freestyle Breast Pump. I actually won this in a blog contest about a year ago. I had a manual single pump with Gavin and while it helped it wasn't worth using after a while as it took incredibly long to use. The Freestyle makes pumping a breeze. It is a bit on the pricey side and would recommend making it a must have on your baby registry and then you'll have it for all your babies and just need to replace the parts between kids. Having it when I came home from the hospital make it key with all the weight loss issues we went through and needing to pump right from the start. Last thing I would have wanted was to have to go shop for one.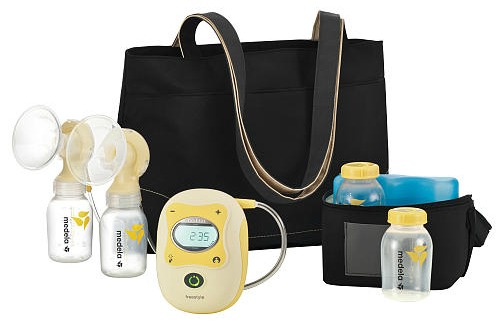 The pump came with a couple bottles but I loved that I had two of these Medela Fresh Breast Milk Labeling Lids I received as a sample. Once I had more than one bottle of breast milk in the fridge it became confusing as to which one I needed to use first. This let me track them better. Now that I'm not forced to pump every two hours I'm freezing more than I'm leaving in the fridge so it's helpful there too.  I like to keep one on hand in case it's needed when we go out or if Daddy wants to give a night-time feeding. If it's been more than a day or two I know I need to hurry up and use it.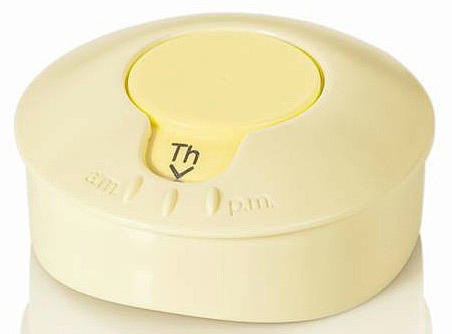 Having to pump so often was driving me crazy. Not being able to do anything while doing it drove me even more insane. I had asked around about the Easy Expression Bustier by Medela and gotten mixed reviews. Two days into pumping I went and bought one and it was the best thing I could have done. Even now when I'm only pumping once a day I love the convenience it provides. It was worth every penny. If you buy a pump- buy this bra.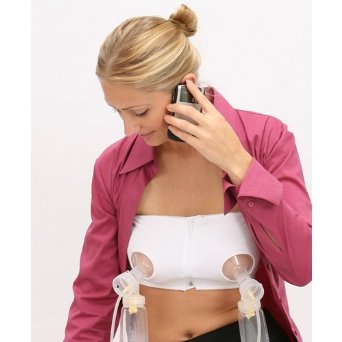 Pumping all the time meant washing parts all the time. The skin on my hands still haven't recovered. I felt like if I wasn't pumping I was washing parts and bottle I was sick of it. So I went to Amazon and purchased two more Medela Freestyle Spare Parts Kits and now I have more time to do what I want, like hold the baby.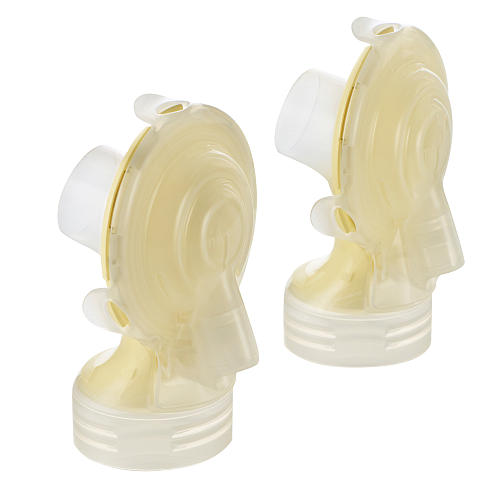 With Gavin I didn't have all the issues I had this time around but I did struggle finding a good nursing pad. I have a few of the NUK Reusable Nursing Pads but I've had them leak through and not work at times so I don't like using them when I go out. This time I asked you guys on Facebook and the Lansinoh Disposable Nursing Pads were a clear winner and well-loved by all. Well, you can add my to the list. They work great and so far haven't failed me one.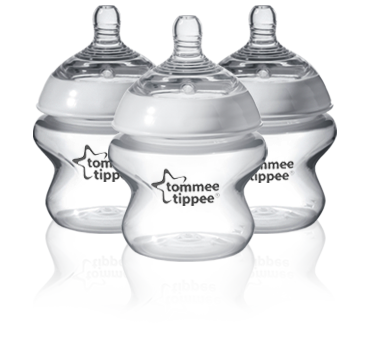 Since I was pumping I had to find a bottle to feed Sawyer with. I went through every bottle known to man with Johnny and ended up with the Playtex Drop-Ins Premium Decorated BPA Free Nurser that was the life saver to our acid reflux issues. When I had Gavin it was the only bottle I ever tried and it worked well with him. I was done with breastfeeding at the time so it worked well.
With Sawyer I'm trying so hard to make breastfeeding work I really wanted a bottle that resembled the breast. The last thing I wanted was for him to get use to the bottle and not go back to me. I had a some Tommee Tippee bottles I had recently won. When I pulled them out of the packaging I was impressed with their shape. They also weren't a million pieces. They have been a hit for Sawyer. He can easily go back and forth from breast to bottle and the bottles are easy to clean.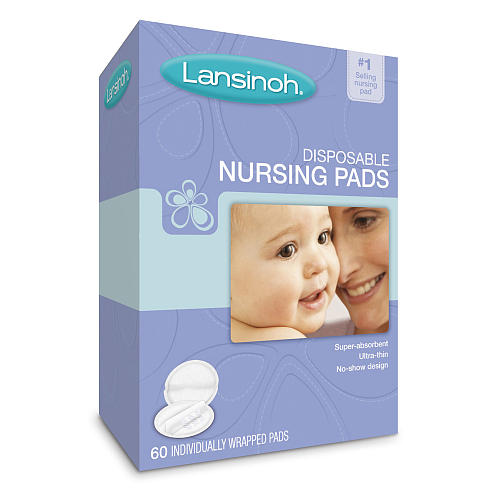 I also asked you guys about storage bags. I never pumped to build a stock before and didn't know where to start. I went to buy Medela ones since my pump was Medela I thought I had to use the same brand and well, the price on them scared me. Turns out you don't have to use the same brand. I actually pump into bottle and then pour into the Lansinoh Breast Milk Storage Bags. These have worked great and are nearly half the price of Medela's bags.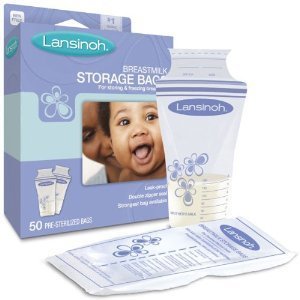 There you have it. These are all my must have products at this time. I know it seems like a lot and rather overwhelming. If you have no intentions of pumping it cuts down on the needs but if you plan on pumping, or like me have no choice and have to pump I highly recommend all the products listed here.
(To read Megan's Must Have Breastfeeding products click here)
What product(s) did you find to be lifesavers while you breastfed?
None of these products were asked to be included and I wrote this post unsponsored. I did include affiliate links back to the products but none of the companies listed above asked or know about being included in this list and are products I truly love and wanted to share with you.