I know you've been awaiting the arrival of Sawyer and you saw the title and wondered to yourself who the heck Charlie is. Did we change our mind on the name? Did he come too soon? What's going on?
Well, Charlie isn't the baby boy we're expecting next month! He's the puppy we brought home yesterday!
Meet Charlie!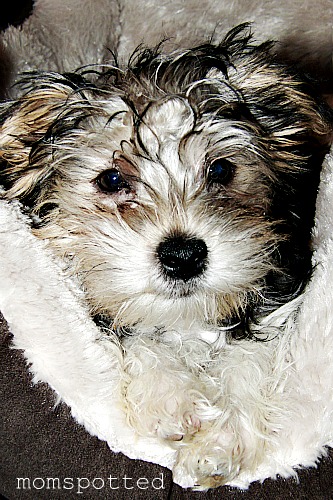 Isn't he adorable? He's a Morkie and he's three months old. A Morkie is a Maltese & Yorkshire Terrier designer breeded dog. He's super friendly. He's well behaved already and loves the boys. He could spend the day in your lap but LOVES his bed. Here are some shots of him I've taken in the past 24 hours.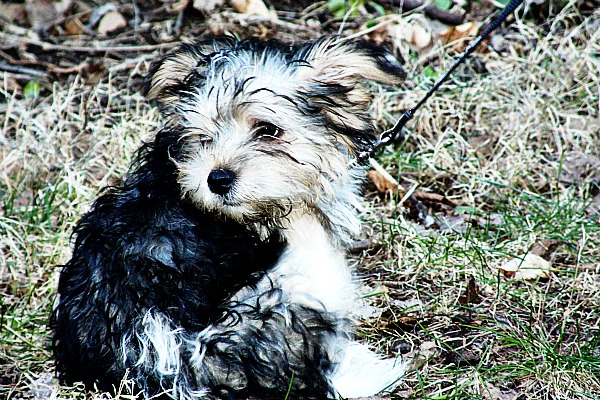 He LOVES his doggie bed!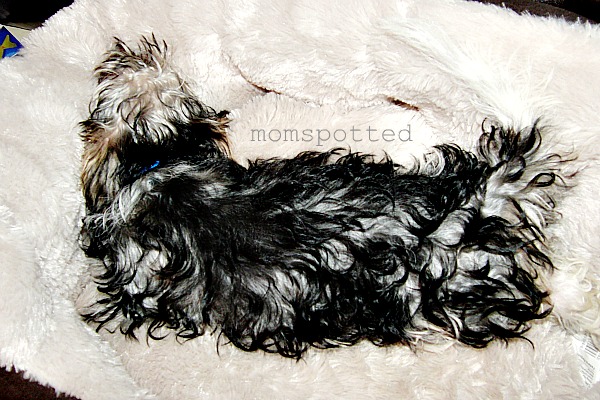 And this is how he spent the afternoon. Since he was determined to cuddle and lay on my lap I pulled his doggie bed on the couch next to me. So, he thought he's try to be sweet and get my attention any way he could.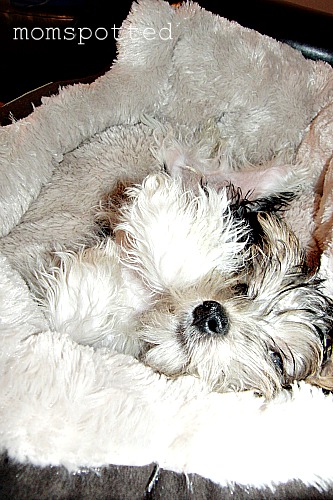 Then he rolls over gives me this look just before jumping up and trying to get kisses.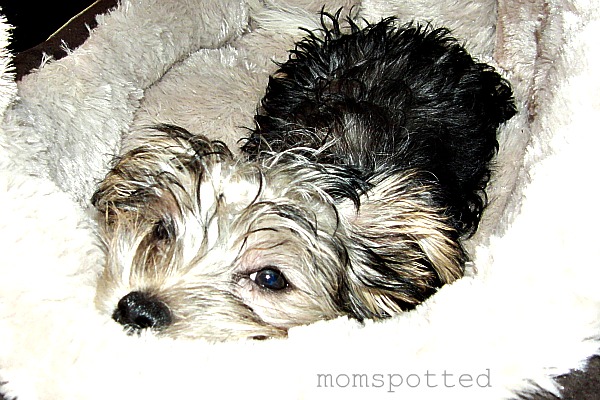 So am I nuts to agree to a puppy just weeks before we are expecting a baby?
I'll share more about how we ended up getting a dog, the fun he's been, and the challenges of training a puppy soon!