As you know I'm one of those moms who is addicted to baby shoes. I've already started building Sawyer's collection and he's not even here yet. I know babies learn best walking in their barefeet but I also think there is nothing wrong with a little style and I don't like thinking of the germs my child can pick up outside the home and like to have them covered.
Shooshoos has such a great collection of shoos for both little boys and girls! They have a range of sizes and styles in different prints and styles!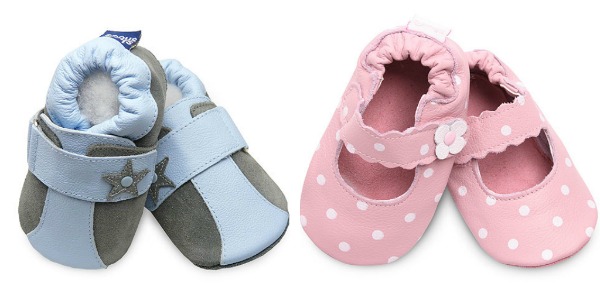 ShooShoos has some really cute options to start off their collection right from day one. They have soft sole leather shoos for the first year and then light flexi rubber soles after that.
SALE – BUY one $19.95 soft sole or one $27.95 Smiley sole and get up to 3 clearance models for up to 50% off. If you put only clearance items in your cart, you will pay the original price. Buying 2 regular priced items qualifies you to buy 6 clearance items.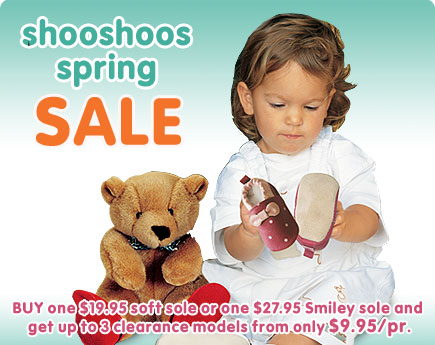 This sale lasts only FIVE days so don't wait. This is a great way to build your child's collection or stock up on some great baby shower gifts at a ridiculously low price!
Mom Spotted Review Policy: I was provided with the featured item(s) at no cost by the manufacturer and/or its PR agency in order to test the products abilities and give my own personal opinions on it. The opinions I have given are mine and may differ from others but it was not influenced in any manner by monetary means.