I have been finding some great deals on diapers between clearanced  prints like the denim, santa, etc and coupon deals people have been sharing on facebook. This is great because with a newborn on the way and being unemployed I need all the help I can get!
I haven't had a child in diapers in several years and a newborn in this house since 2006 so my memory is rather hazy when it comes to all the details. So, I'm coming to you and I need some help- er, advice.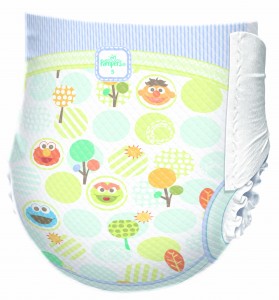 While stocking up when I find a great deal is important being wasteful isn't. I don't want to just buy all size 1 and 2 just because I'll need those first and then later find out I have some I don't need. If they are clearance diapers that will mean I can't even do a return or exchange so I need to make sure I get it right or at least don't have more then I need.
So, I have a couple questions for you:
1. What size did your child remain in the longest?
I remember it being sizes 2 & 4 but other mom's are saying different. I get that each child is different. Johnny was my long and lean baby and Gavin was short and fat. neither went through a whole package of newborn diapers though.
2. Roughly how long would you say you stayed in EACH size?
I know this varies but if I can try and play with numbers a little better I might be able to better focus on the sizes I need most.
Any other tips or secrets you'd like to share feel free. If you have a question of your own feel free to ask and maybe another reader will be able to help.