1.) Have you started your Christmas shopping?
I'm done. I should be as it's three days away. I've been done for awhile though.
2.) Tell me about one of your special traditions.
I buy the kids Christmas themed jammies and wash them and wrap them. The night before Christmas they get to open them and go to bed in new cozy fleece jammies.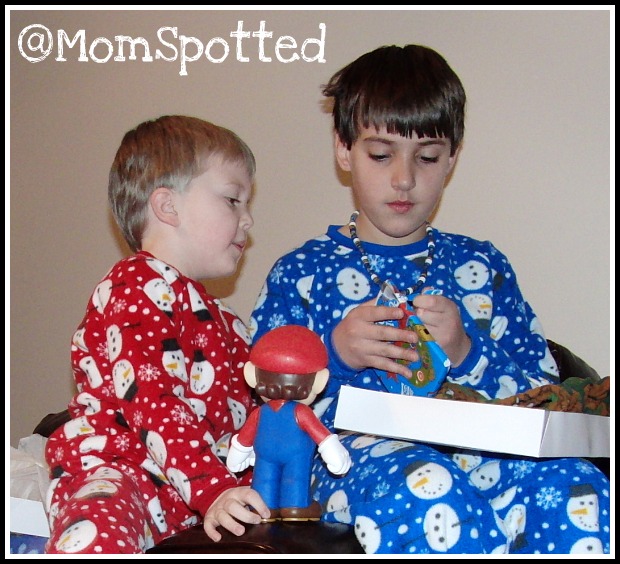 3.) When do you put up your Tree?
We put it up Thanksgiving weekend the past two years and I LOVE that. I love this time of year and the earlier it looks like Christmas around here the happier I am.
4.) Are you a Black Friday shopper?
Normally no. To date I have never gotten up early for it. I did go to the mall though with Hubby and the boys this year. We didn't go until around 3pm and it really wasn't as crazy as we thought it would be. We needed a birthday gift and I got a few maternity shirts. No real deals. Nothing for Christmas.
5.) Do you Travel at Christmas or Stay home?
We normally have a million places to be and we have to leave around 9am but this year we're being a bit more relaxed. Since it falls on a Sunday my Dad will be at church so we're not heading over until 12:30. I'm really looking forward to spending a nice morning at home.
6.) What is your funniest Christmas memory?
Last year we came home to drop off gifts from my Dad's and head to Hubby's aunt's. When he jumped out of the truck he hit sheer ice and feel flat on his back. It wasn't funny for him but it was for me.
7.) What is your favorite Christmas Movie of All time?
Holly and Hal Moose™: Our Uplifting Christmas Adventure DVD
8.)Do you do your own Christmas Baking, what's your favorite treat?
I make Snickerdoodles and my FIL must have my Cookies & Cream Cake.
9.) Fake or Real Tree?
Real. Hubby won't do fake. I grew up on fake and could careless. Fake doesn't cost you every year! Fake goes up without waiting for the guy with the pickup truck.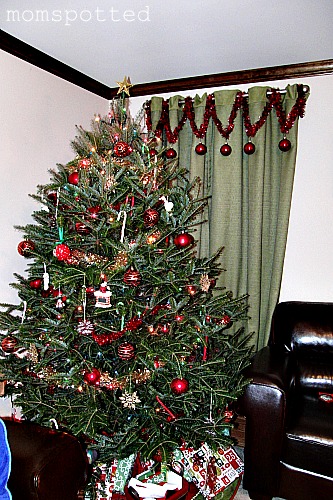 10.) What day (as a Mom) does the actual panic set in to get it all done?
Around 10pm Christmas Eve. That's when Hubby goes to bed and I know I'm on my own.
11.) Are you still wrapping presents on Christmas Eve?
Always. I don't think I've gone to bed before 3am as a Mom on Christmas Eve. Of course hubby is in bed usually by 10pm. How does that happen? This year I started early but even right now not even half is done.
12.) What is your favorite family fun time at Christmas?
I love everything about Christmas. Every single thing! I especially love all the photo opportunities!
13.) What Christmas craft do you like the best?
We make an ornament every year. It's always different. We make enough for everyone so the kids get to hand out their own gifts.
14.) Christmas music. Yes or No, and if yes What is your favorite song?
Love it! My favorite of all time is:
15.) When do you plan to finish all your shopping?
I try not to start to early because I am the type to shop right up to the end. Even if I'm done I'll keep getting something if I see stuff. I generally have a few things come Thanksgiving but don't really dive in until afterwards.
Leave your link in a comment if you decide to join in!