I know I'm a bit behind on this DVD but the week this came out I was experiencing 2 feet of snow and a wees worth of no electricity. It was crazy- especially since this was the last week of October and the first week of November! We did however have access to a generator which allowed us a few luxeries back. While we didn't have cable while all the lines were down with the use of the generator we did have the ability to use our TV and a DVD player and luckily the week before our copy of Cars 2 had arrived.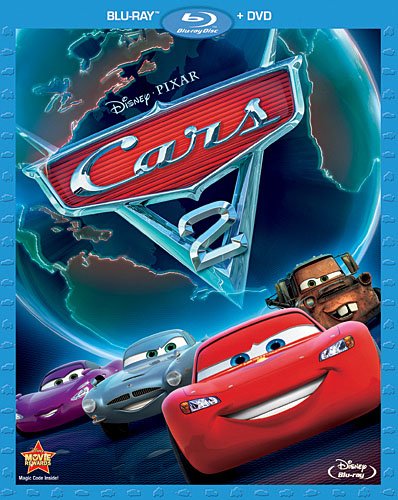 I never had the chance to see this prior to the DVD release so I was highly anticipating this one. Sometimes I get nervous when a movie excites me because I sometimes get let down that way. Not with this one. There was a reason Cars 2 was so highly rated! We loved it. It entertained the entire family and kept us from losing our sanity through a very hard time.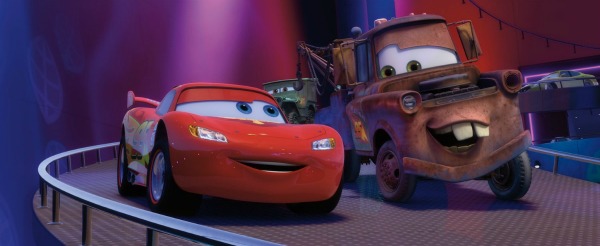 Star racecar Lightning McQueen and the incomparable tow truck Mater take their friendship to exciting new places in "Cars 2" when they head overseas to compete in the first-ever World Grand Prix to determine the world's fastest car. But the road to the championship is filled with plenty of potholes, detours and hilarious surprises when Mater gets caught up in an intriguing adventure of his own: international espionage. Mater finds himself torn between assisting Lightning McQueen in the high-profile race and towing the line in a top-secret mission orchestrated by master British super spy Finn McMissile and the stunning rookie field spy Holley Shiftwell. Mater's action-packed journey leads him on an explosive chase through the streets of Japan and Europe, trailed by his friends and watched by the whole world. The fast-paced fun includes a colorful new all-car cast, complete with menacing villains and international racing competitors.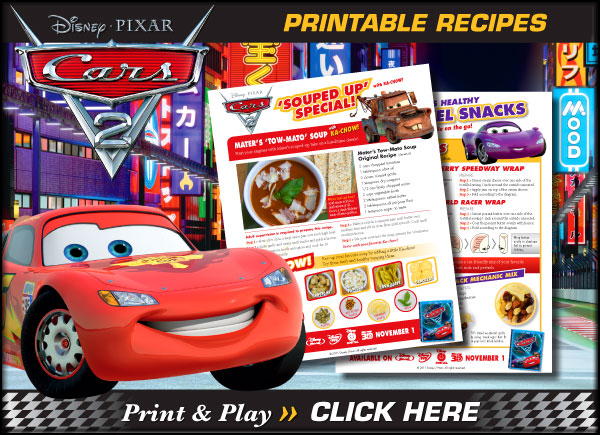 This movie is a lot more about Mater. We had so many favorite scenes and you can bet that all our favorites included him too! Gavin loves the "bathroom scene" and Johnny loved the fast paced ending!
We also loved the bonus features the short movies: Toy Story "Hawaiian Vacation" and Cars – "Air Mater. Now if only I had a few of these fun activities when the power went out!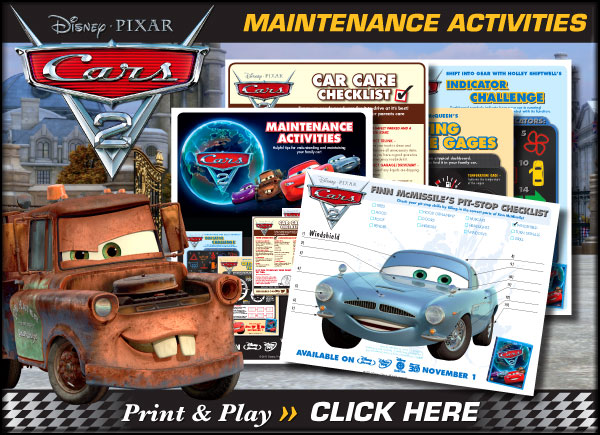 If you haven't picked up your copy of Cars 2 yet you are missing out! This is a great stocking stuffer for any special person (at any age!) on your list!
Mom Spotted Review Policy: I was provided with the featured item(s) at no cost by the manufacturer and/or its PR agency in order to test the products abilities and give my own personal opinions on it. The opinions I have given are mine and may differ from others but it was not influenced in any manner by monetary means.