Ever since we went to Disney a couple years ago and saw the awesome Lion King show at Animal Kingdom Gavin has wanted to see The Lion King. Since we lost our original copy in the fire and it wasn't available in stores he wasn't able to see it. Until now. Yesterday was the release of The Lion King: Diamond Edition Blu-ray + DVD Combo Pack! Finally Gavin is now able to see the movie that hasn't been available once in his lifetime! So snatch this movie up and get your kiddo's to see this amazing classic that truly is a MUST see!
The wait is over! For the first time ever, experience the majesty of Disney's epic animated masterpiece as it roars off the screen and into your living room on Blu-ray! With a spectacular digital picture, spine-tingling high definition sound and immersive bonus features – you will feel the love for this critically acclaimed and universally beloved classic like never before! Embark on an extraordinary coming-of-age adventure as Simba, a lion cub who cannot wait to be king, searches for his destiny in the great "Circle of Life." You will be thrilled by the breathtaking animation, unforgettable Academy Award(R)-winning music (1994: Best Original Score; Best Song, "Can You Feel The Love Tonight") and timeless story. The king of all animated films reigns on Disney Blu-ray.
The Blu-ray debut marks the first time "The Lion King" has been available in any form since 2004.  Featuring pristine high definition picture and sound, the Blu-ray creates an incredible at-home experience with a host of picture and sound enhancements, interactive features and bonus content, including a new set of hilarious animated bloopers.
4-Disc Blu-ray Combo Pack(for the suggested retail price of $49.99 U.S./ $56.99 Canada)

"The Lion King" = Blu-ray 3D + Blu-ray 2D + DVD + Digital Copy™

2-Disc Blu-ray Combo Pack(for the suggested retail price of $39.99 U.S./$46.99 Canada)

"The Lion King" = Blu-ray 2D + DVD

8-Disc Trilogy(for the suggested retail price of $100.00 U.S./ $115.00 Canada)

"The Lion King" = Blu-ray 3D + Blu-ray 2D + DVD + Digital Copy
"The Lion King 1 1Ž2" = Blu-ray 2D + DVD
"The Lion King II: Simba's Pride" = Blu-ray 2D + DVD

The one-disc DVD Edition will be available on November 15.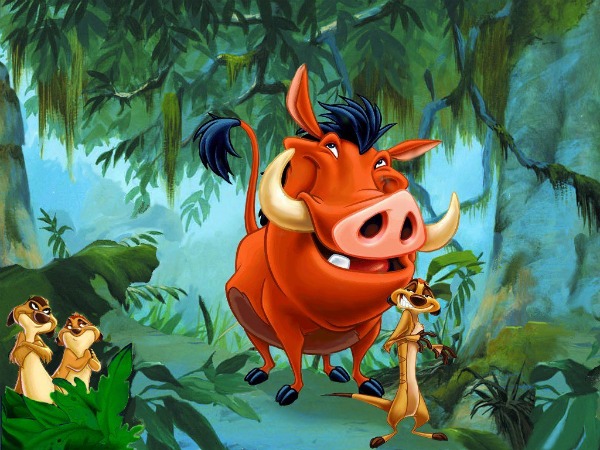 My family just adores this movie. It's serious and funny all in one. It teaches the importance of family values while still entertaining the kids through bright colors, great songs, and amazing characters. Gavin loved this movie as Johnny always has too. Of course the moment Pumbaa and Timon came into the picture the kids were hooked.
When the movie was over the boys were excited to pop in the bonus features and have fun with the music all over again including a deleted song! They got a kick out of the bloopers! Of course my 10 year is old enough to wonder how the bloopers happen if it's cartoon but I just tells him that's the fun of it all!
Here are some fun coloring and activity pages:
And here are some fun Wild Crafts:
Also, here is a $5 off coupon for you to use for your purchase!
Mom Spotted Review Policy: I was provided with the featured item(s) at no cost by the manufacturer and/or its PR agency in order to test the products abilities and give my own personal opinions on it. The opinions I have given are mine and may differ from others but it was not influenced in any manner by monetary means.