While this pregnancy may be my third but you'd think it was my first. I'm all over the place with my questions and I get nervous over every little thing. I'm sure that's every pregnant mama by nature but with my last pregnancy being over 5 years ago I swear at times my memory plays tricks on me. My bloggy buddy Amanda over at Mommy Mandy was telling me her love for this Sonoline B Fetal heart doppler. As you know I have a horrible OBGYN and have to wait 6 weeks for my next appointment until I can change offices. I thought this might help calm some of the nerves I've been having.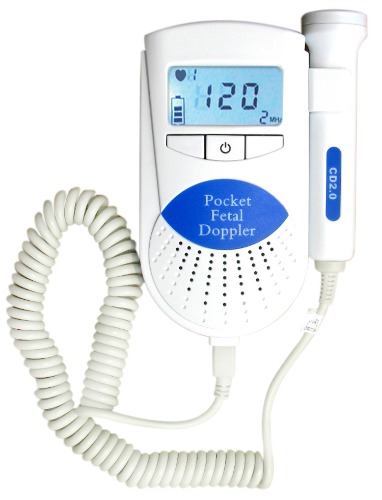 I stopped taking my prenatal pills about a month ago. They made me feel really sick no matter what time I took them, with or without food. They were also giving me other issues so I stopped. I switched to the Vitafusion PreNatals and was thrilled right from the start. I was nervous about them with the large granuals that they were sour but they aren't. In reality they taste just like fruit snacks, even the yellow ones are yummy.
They aren't the cheapest as they were $11.99 for 90 and you have to eat 2 a day. I was paying $10 for a 3 month supply previously BUT in the end they taste good, I feel fine, and the rest of my body is working again. I will be sticking with them for the remainder of my pregnancy.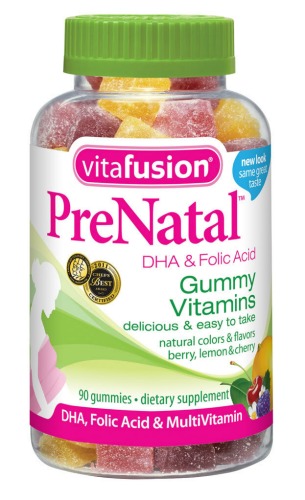 I also made one more purchase this week. I don't know exactly when it will be here but I'm super excited about it. I just got an email saying they are taking a bit to get out orders. I purchased it Monday night so I'm crossing my fingers that I'll have it by next Friday when I need it for the kids school party I'm bringing them too.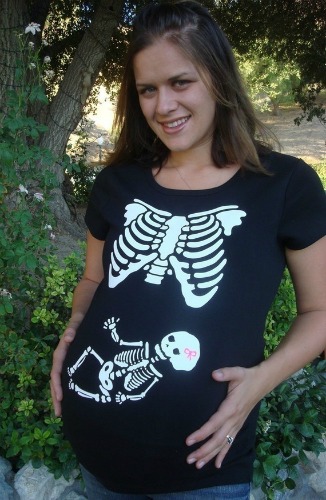 I'll be around shortly. I have some belly shots to share with you guys! So stay tuned. I still can't believe today I am FOUR months pregnant. Isn't it flying by already?
Do you have any products you loved during your pregnancy?
Did you splurge on any unneeded products that were worth every penny?