Season four of Gossip Girl was great. Last season got a little hard for me with the whole Blair not fitting in but this season everything seemed to just fall in place. Everything felt comfortable. Of course comfortable on the Upper East Side consists of love, betrayal, friendship and scandal!
This season had so many amazing moments that it really is so hard to pick just one. Of course this is the season that Blair and Dan (YES! Dan!) kiss! It's something that I never thought I'd see and honestly hope I don't see again. While it definitely made Chuck jealous he wasn't the only one he had to worry about because Blair also met a real life prince on her summer vacation in Paris with Serena! Serena also has a "cousin" come in a stir the pot too. So much happened you just have to see it to believe it! Plus, don't you want to find out who Blair picked?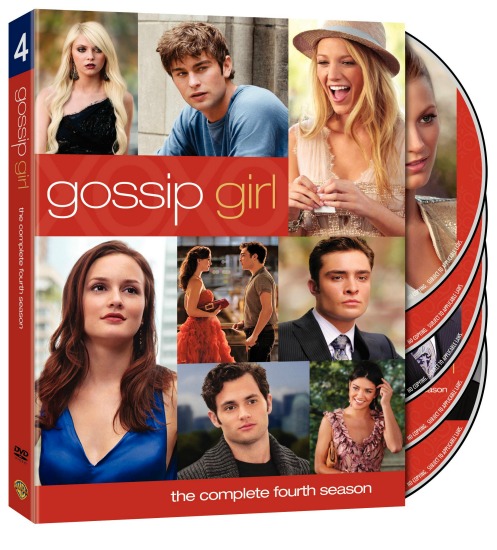 Don't forget to set your DVR's for Sept. 26 when Gossip Girl returns! To catch up on all you missed or t just fine tune all the details pick up Season 6 on DVD! This DVD set has never-before-seen additional enhanced features: Bisoux a Paris (an inside look at Serene and Blair's summer in the City of Lights), The Art of Making an Episode (an in-depth look at how Gossip Girl stories build from page to screen) and unaired scenes!
I have been hired by Warner Bros. WBWord division to promote Gossip Girl Season Four on DVD.