When we first bought this house six years ago I bought myself a handheld labeler. I was really excited to be able to use it to organize around the house. I went crazy labeling anything and everything I could get my hands on. To my disappointment just a couple weeks later all the labels I made started curling right off. All different materials I had stuck them too and they all fell off. I was so annoyed as it cost me money and time and I really accomplished nothing at all.
Then Mom Central asked if I was interested in testing a labeler. It wasn't the brand I had purchased in the past and I was really wanting one for a basement project I'm working on so I decided to give it a try. I was sent the P-touch Labeler by Brother.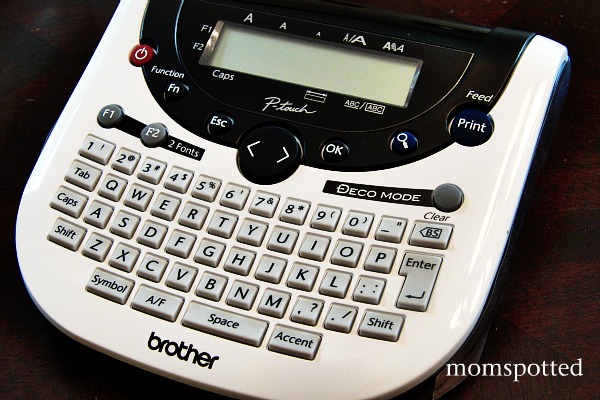 I was sent a test kit to really put these labels to the test to see if they would fall off, lose color, or any other problems. I was going to do it and just take photos but then thought if I was ever going to buy a new labeler after the experience I had with my last one I would have really wanted to see it happen as it happened. I would need to see real life proof!
As you can see the labels (both old and new!) stood up to all the challenges that I threw at them. I can't wait to show you later on an organizational project in my craft room. That room really needs all the help it can get as it always seems to be cluttered. So stay tuned!
I wrote this review while participating in a campaign by Mom Central Consulting on behalf of Brother P-Touch and received a product and gift card to facilitate my review and a promotional item to thank me for taking the time to participate.