I can't believe we're in the last month of summer! It feels like just yesterday I was counting down the days until the boys were out of school. Now we're counting the days we have left. We love making the most out of every moment and often ends our days with a nice fire in the backyard. To the kids though it is not just a fire. The moment they see their Dad start gathering wood they are in the house gathering graham crackers, marshmallows, and of course Hershey candy bars.
Do you remember when I told you all about the contest Hershey's was holding a contest on their facebook page? In case you missed it I wanted to share it with you one more time! It's called the Say S'mores Campaign and the prizes are amazing. Go on over to the Hershey Facebook Page and upload a picture now!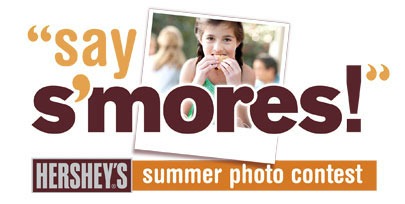 When I say amazing I mean it:
Grand Prize Winner – Ultimate S'mores Prize Pack ARV: $1,411.04
Outdoor Firepit
Digital Camera
Snapfish Gift Card
S'mores Skewer Set
S'mores Picnic Blanket
HERSHEY'S T-shirt
S'mores ingredients
9 Contest Winners – S'mores Prize Pack ARV: $61.06
S'mores Skewer Set
S'mores Picnic Blanket
HERSHEY'S T-shirt
S'mores ingredients
Now, while I might not be able to enter that doesn't mean we don't have any photos that wouldn't make great entries. Just look at all the ooey gooey goodness! He sure does look happy, doesn't he?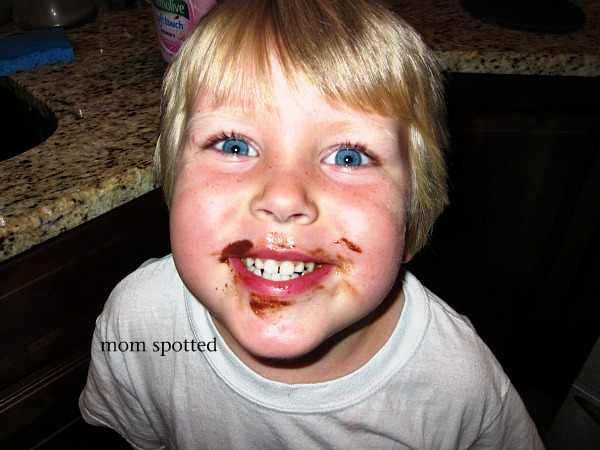 Then I was told recently that they grew up making S'mores in their microwave. What? I had never heard of such a thing nevermind tried it. Since we usually can only enjoy the goodness of a s'more when Dad is willing to have a fire I wanted to give this method a try. I knew if these came out good Gavin would be in heaven because he doesn't like when the marshmallow gets any black on it.
Here was our first experience trying to microwave a s'more. As you can see my kids found this to be a funny experience.
So, with that said we learned in the future that you should melt in 10 second increments. As you can see Gavin did like the microwave version best but Johnny wouldn't trade the outdoor fun experience for anything.
How do you say s'mores?
"This post is part of my participation in the Hershey's "Say S'mores" Promotion. All opinions expressed are mine."