How weird is it that I have no problem taking on a challenging recipe but when it comes to the simplest of recipes I have no clue what I'm doing. So when I was asked to test out some of Eggland's Best Eggs I thought why not. I would be lying if I told you that the idea of buying Hard-Cooked Eggs in a bag from the grocery store sounded good because it didn't. In fact I was almost sure I wouldn't even eat them. Then I was reading the back of the bag and saw this yummy egg salad recipe and I just happened to have everything on hand. The eggs looked okay so I figured why not.
 I used basic ingredients and fresh dill from my garden.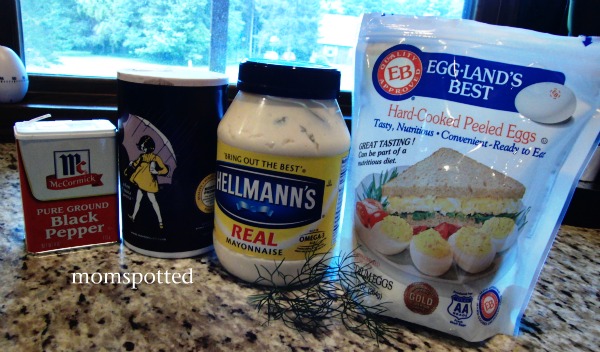 I took four Hard-Cooked Eggs and chopped them up with my food chopper.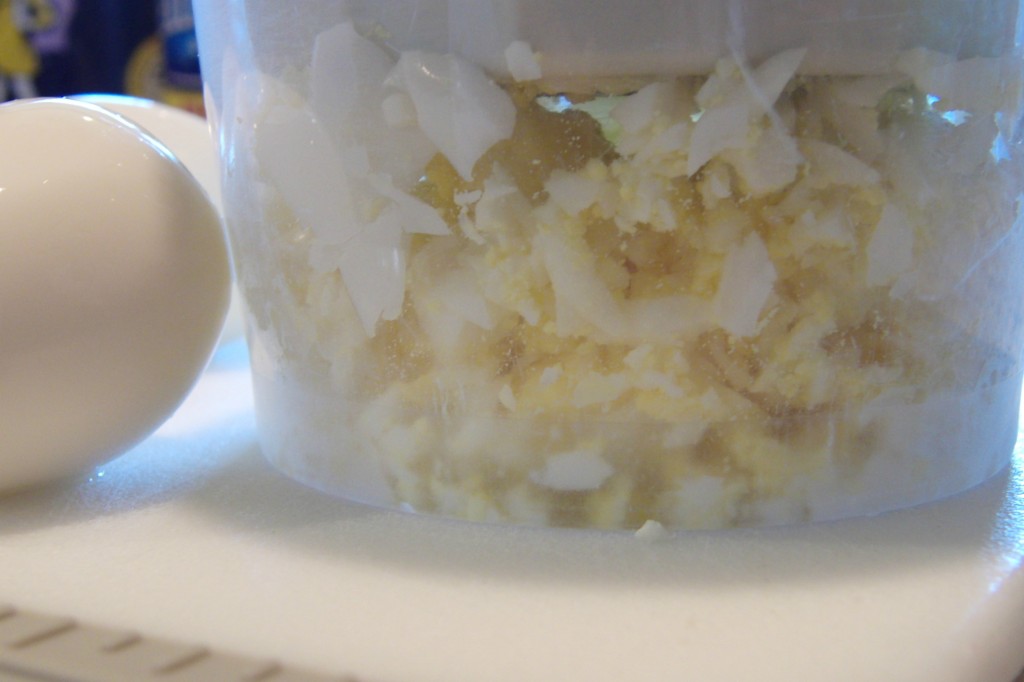 Added the egg, salt, dill, and pepper to a small bowl.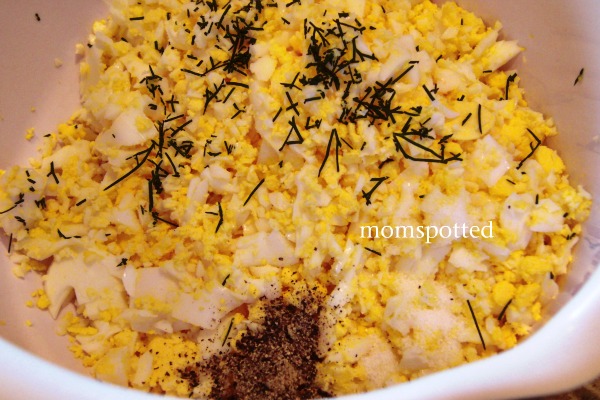 Then added the mannoise and stirred well.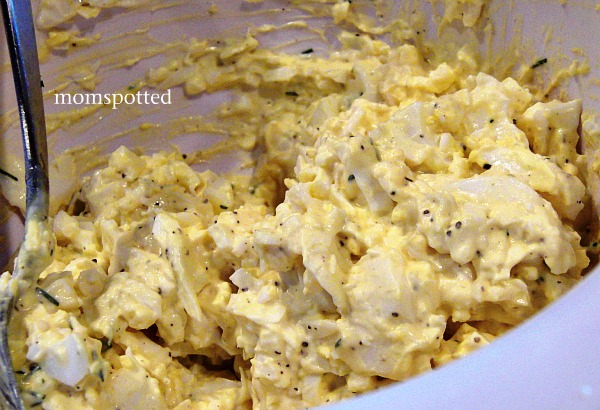 Slapped it between two pieces of 100% whole wheat bread and called it a day.
Easy recipe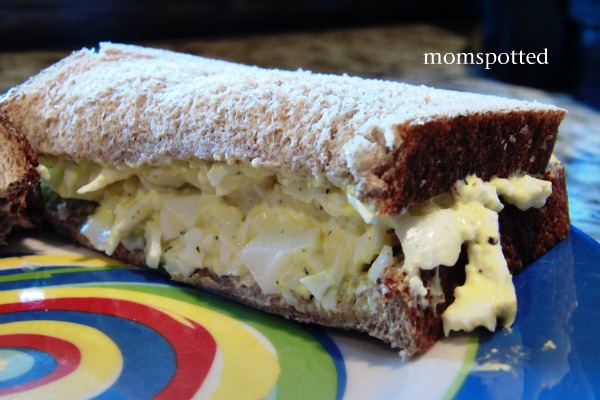 Ingredients
4 Eggland's Best Hard-Cooked Eggs
1/4 cup Celery, chopped
1/4 cup Green Pepper, chopped
1/4 cup Onion, chopped
1/4 cup Mayonnaise, fat-free
1 tablespoon Dijon Mustard
1 teaspoons Cider Vinegar
1/4 teaspoon Salt
1/8 teaspoon White Pepper
This recipe was excellent. I have even made it twice since. This is a recipe that I'll make over and over again. Simple, quick, and great tasting. What more can you ask for?