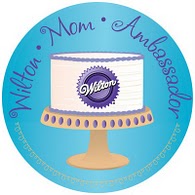 Part of being a Wilton Mom Ambassador means we get to meet the Wilton crew and see all that is going on. The people there are amazing and are so excited about what they do. Of course their excitement rubs off on us when they show us all the latest and greatest that they have. On our June visit we received a copy of the latest Wilton Yearbook! Have you picked up your copy yet?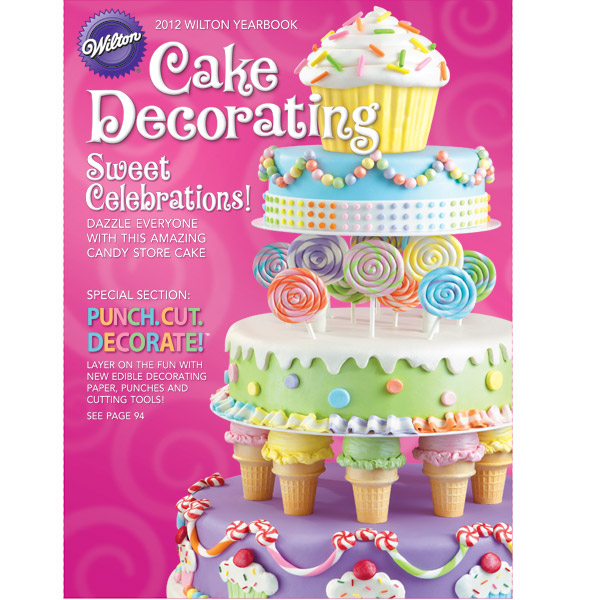 Now how about that cover cake? Don't be fooled, this cake is huge.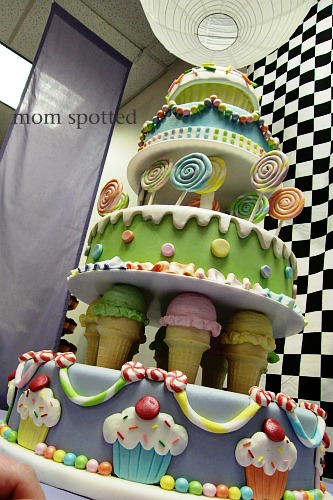 I have heard so much hype around this cake. This cake is amazing and probably my favorite of all the cakes I've been able to see there. I thought I'd take some up close and personal photos of the cake that you won't find anywhere else. If you want the real breakdown and how-to's then make sure to pick up your copy!
Starting at the bottom you have this awesome huge tier that has cute little cupcakes and little peppermints!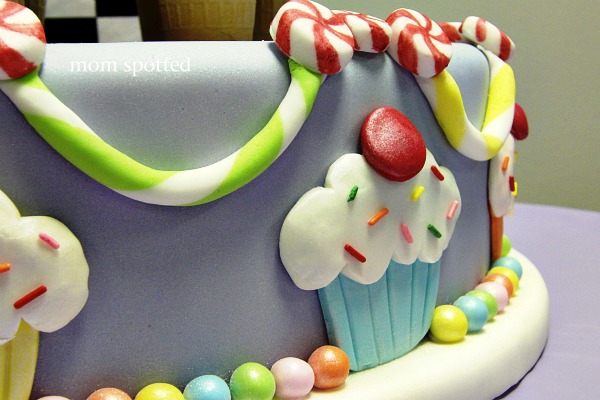 The next level are these fun ice cream cones!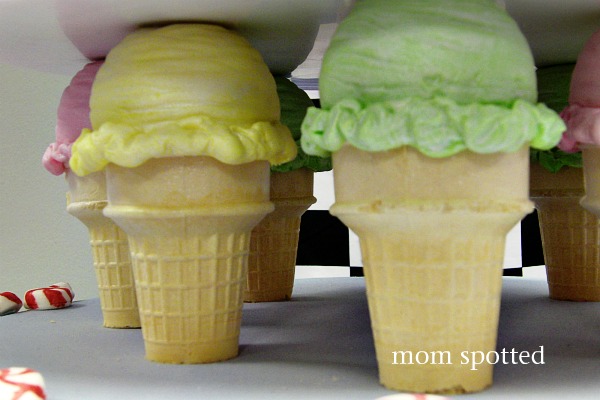 Then you have this colorful layer with a taffy ribbon bottom.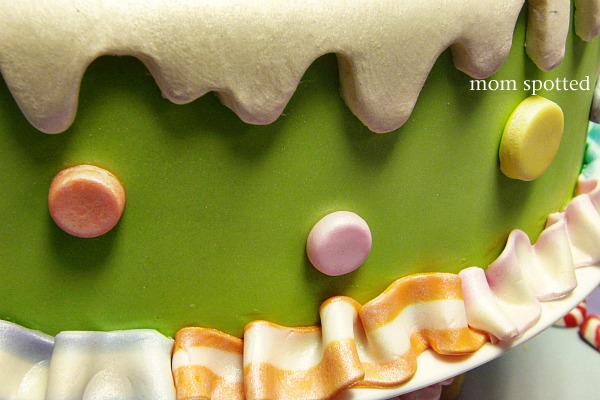 Then yet another really fun level with these lollipops!
Throw on yet another layer with more color and these fun "dots" made with sugar sheets!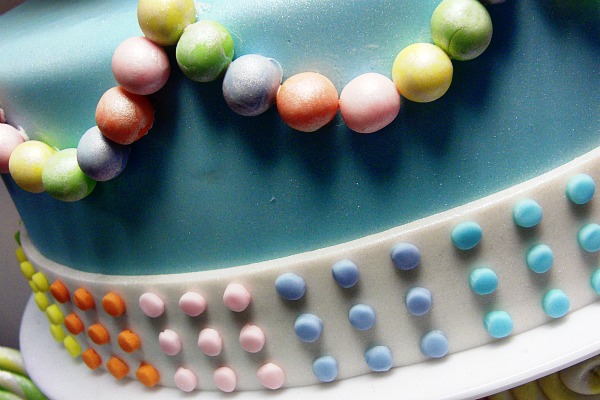 And of course you have to finish it off with a bang and nothing does it better then a large cupcake! I love that they made it shimmer!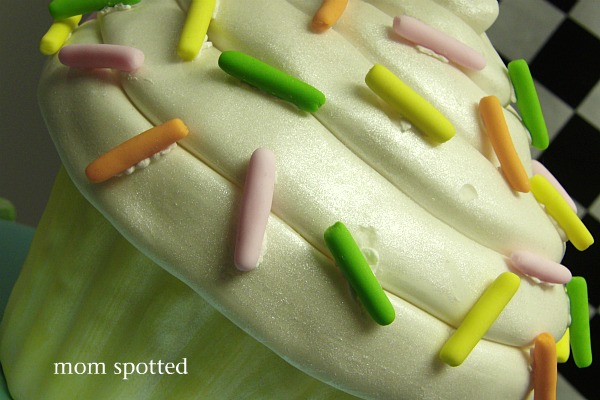 Put it all together and this is one cake that will make a cake you'll never forget!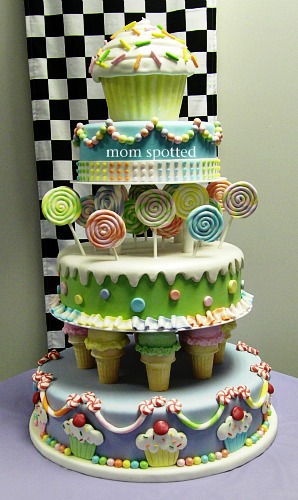 If you're a fan of the yearbook then you should know that this man, Steve Rocco, is the mastermind behind many of the projects you'll find in them. He's the Senior Director of Cake and Visual Design and this is the fourth yearbook he's signed for me!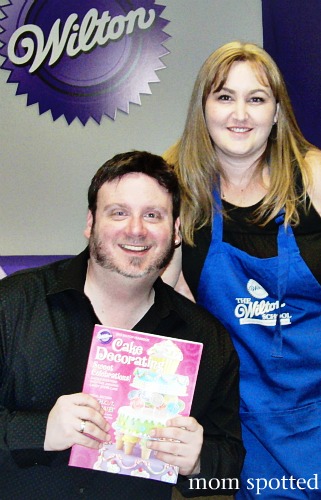 He even posed with us and the cake! These are the other Wilton moms that attended the last Wilton trip.
Jen – Momma D and Da Boyz – Our newest addition to the crew!
Emilie – Baby Loving Mama
Shannon – The Mommy-Files
Tanya – Mommy Goggles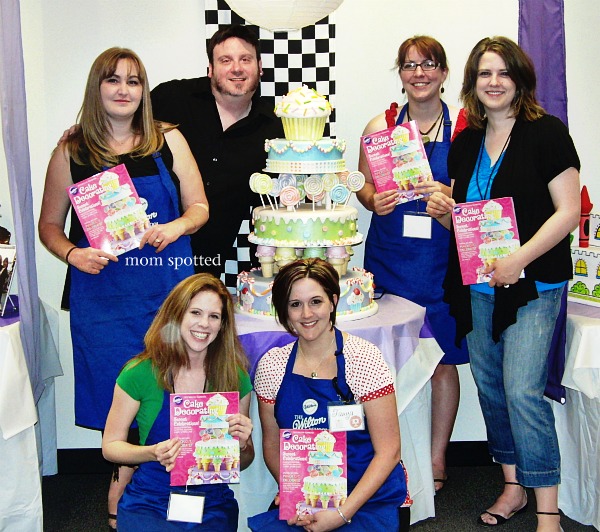 In the 2012 Yearbook, you'll find more than 230 designs for every occasion. Discover great theme birthday cakes, colorful holiday treats and dramatic tiered wedding creations to suit any taste. As always, the Yearbook is the ideal resource for the decorator, with step-by-step instructions, decorating techniques, a complete product section and a website link to more great designs.
You can purchase the Wilton Yearbook online  with free shipping!
**As a Wilton Mom Ambassador my expenses were paid to fly out and learn about the new products. No compensation was received for this post. Opinions on use and ideas are my own**