A year ago if you put a bowl of guacamole in front of me I would have made a face at you and pushed it away. Then my best friend convinced me I needed to try her recipe. At first I tried telling her that avocado's are gross and I cannot stand sour cream. She said not to focus on that. Um, it's the main two ingredients how do I not?
I was wrong. It's so good. If you follow me on facebook you knew this recipe was coming because I'm making it all the time.
First you need to have 2 Avocados. If you've never bought/tried an avocado you want one that is soft. You don't put them in the fridge. To cut them length wise, like below, you'll want to grab a sharp knife and cut it and then twirl the two pieces and pull apart. Then spoon out the insides from the shell. It's super easy if your avocado is ripe. Getting the pit out is a bit more challenging. I was told to stab the pit with the tip of the knife and pull it out. It's not easy to pull out (at least for me) so I don't like that part, but it does work without getting your hands dirty. Please be careful or just pit it out with your hands.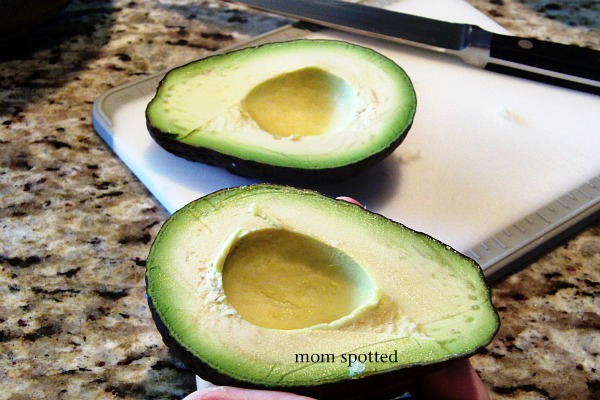 In a small bowl combine half a chopped onion and some minced garlic. Mix together.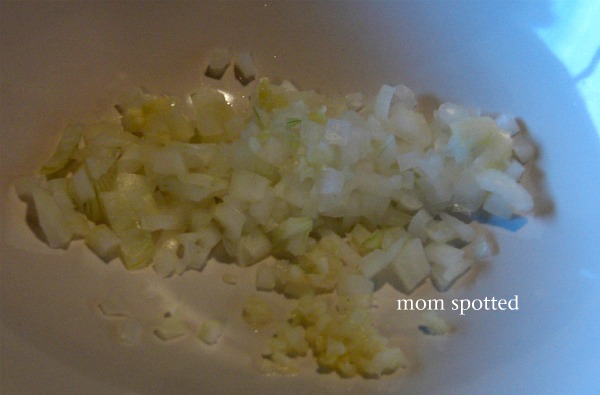 Scoop out two avocados. Mush with fork. I've also made it creamy in my food processor. I like it both ways.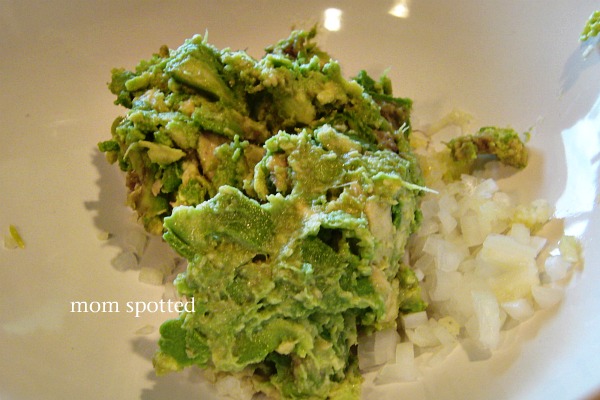 I completely skipped a pic here so I apologize but also scoop in a heaping big spoon of sour cream.
Mix well.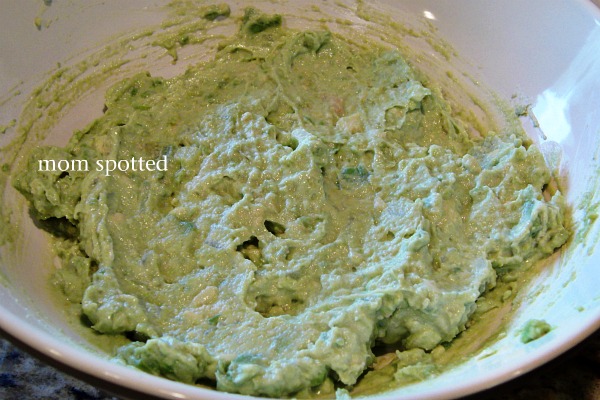 I also like to sprinkle chopped fresh tomatoes over the top and serve. If you want to make it ahead of time hold off on the tomatoes and cover bowl with plastic and refrigerate. Guacamole will turn brown on the top but if you stir it up it turns green again. I wouldn't make this any more then several hours beforehand.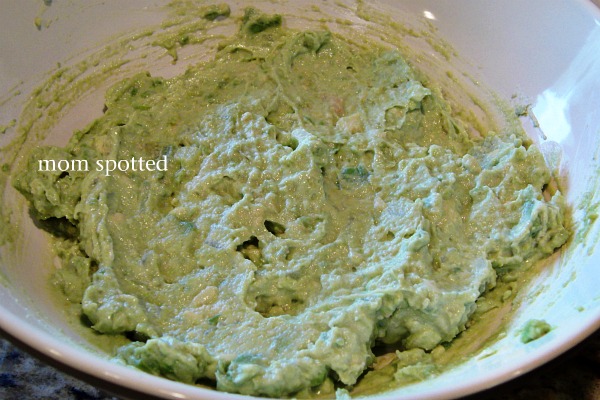 Garlic Guacamole Dip Recipe
Serve with tortilla chips.
Ingredients
2

Ripe Avocados

2-3

Garlic Cloves

minced

1

small onion

chopped

Sour Cream

1

Large Tomato

optional
Instructions
In small bowl, combine chopped onion and garlic

Scrap of avocado and add to bowl. Mash with fork.

Add heaping scoop of sour cream

Mix well.

Cover with diced tomatoes (optional) and serve with chips.

Refrigerate if not using immediately. Stir before serving.