I know I teased you all with these brownie cupcakes both on here and on facebook and you guys asked for the recipe but truthfully there is no recipe. They were CRAZY EASY. So easy I made them while I racked my brain around Gavin's SpongeBob Cake.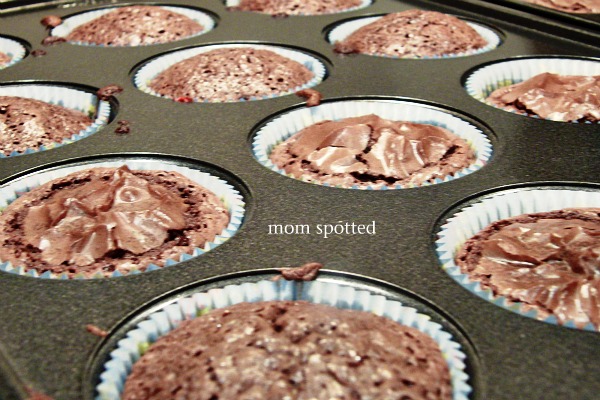 I wasn't sure how long I should cook them for because there were no directions so I set my stove as the box directed and then set my timer for 20 mins. Mine were done at this point but if they hadn't been I would have stuck them in for a few minutes at a time after that.
I took cream cheese frosting and put them into a cake frosting bag with the 2D tip to make the little flower design. If you take course 1 you'll learn this trick. SO easy. Just hold the bag down, squeeze and twist at the same time without picking the bag up. The stop squeezing and lift.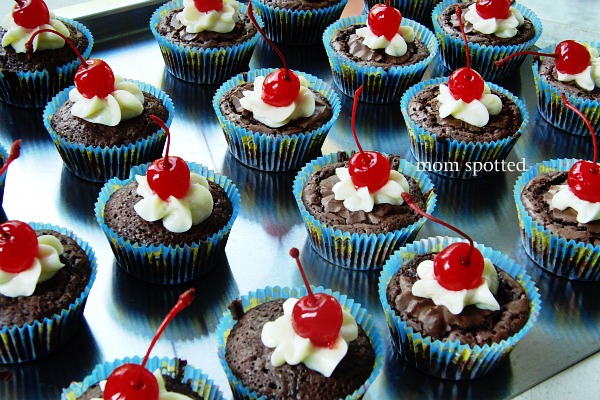 Then I topped it off with a Maraschino Cherry with a stem. I had to take a few out and pat them with a towel because the juice will run into the white frosting. Don't they look cute? Super easy!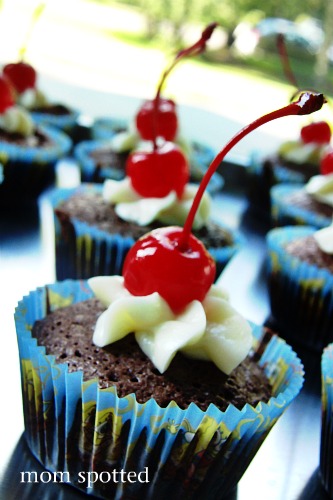 Of course you can make them without the spongebob wrappers and it could really be a great adult treat. I made them for Gavin's birthday. We had his friends here from 2-4 and then the family stuck around for a BBQ and these were the after dinner dessert since the cake and other cupcakes were served for when his friends were there.