So, my gardens are starting to get the best of me time wise so please pardon any weeds you may or may not see in my garden.
I have a lot of plants. With the tags they came with looking like this I was constantly explaining to people what they all were.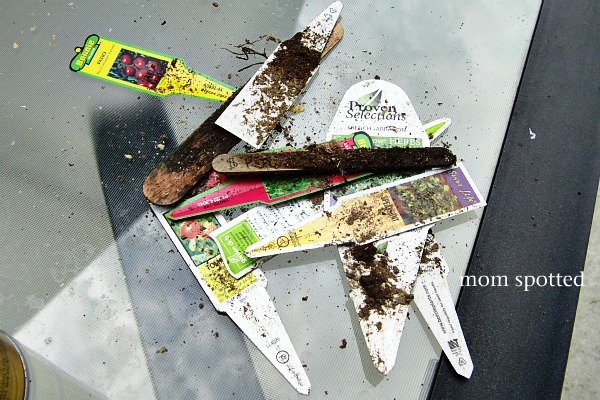 As you may have heard on facebook this was my first outdoors DIY. I made the mistake of just grabbing the kids washable paint since it was on hand. Well, it washed off the first time it rained.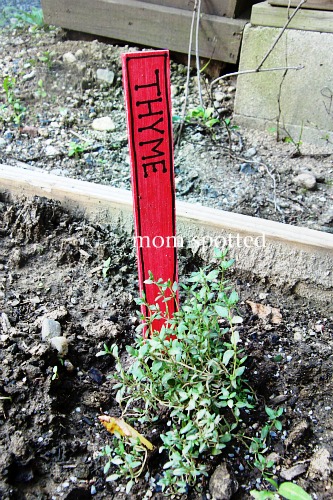 So I redid them this time with good Behr paint with primer. They are actually purple even though they don't look it.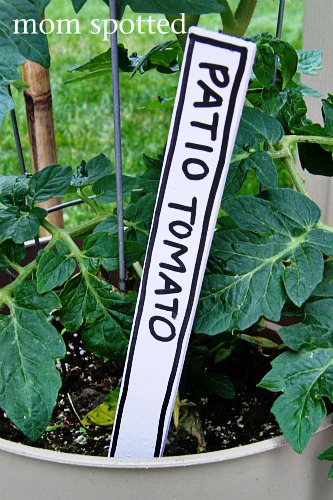 Don't they look good next to all my herbs?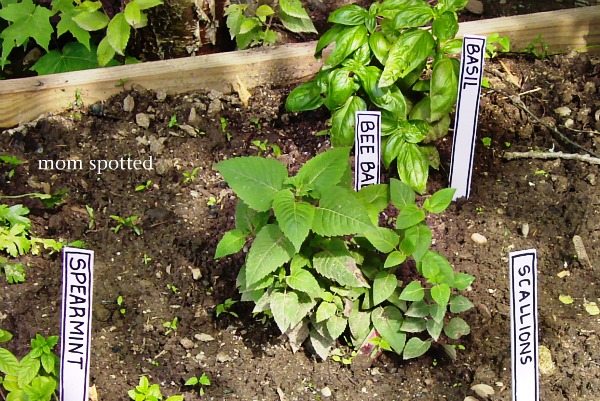 I made 22 total and now I'm working on larger ones for my main garden. Total cost for both projects $7 (and I bought way more paint then I needed).