It was 2006 and it was Johnny's birthday. There I was standing outside the school with a newborn in his stroller and two cupcake carriers with 12 cupcakes in each container because I needed a minimum of twenty cupcakes for the class. I knew that this wasn't going to work and that there had to be another way. Having already invested in these carriers I wasn't sure what I could do. Then three months later my house burnt down and I was determined not to buy the things that drove me nuts again.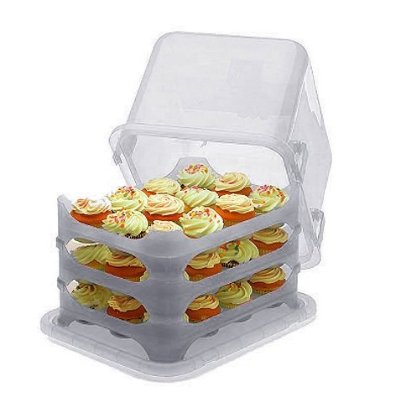 The cupcake carries were on that list. When it was time to move back in I needed everything. Honestly, the retail therapy really did wonders for the 12 months of depression that fell after the fire. Hubby insisted we not buy anything until we were able to be in our own home. So that's what we did. We spent half the time living out of a bedroom at my in-laws I figured I could make it a little longer in the rental. So, for a couple weeks before we moved back into our house I started hunting. I was able to go on a shopping spree and it lasted about a month. I went to a lot of stores and stumbled upon this awesome carrier and fell in love.
Bed Bath & Beyond allows you to use as many coupons as you have items (or add up to $15 with the $5 coupons) and I had spent the last year saving them. Family member gave them to me too. I was loaded. So when I saw that it was $29.99 and I could use a coupon I was sold. It cost the same for the ones that only hold 12. So when I have to get 100 cupcakes over to the baseball fields for the league party it's so easy (I have two).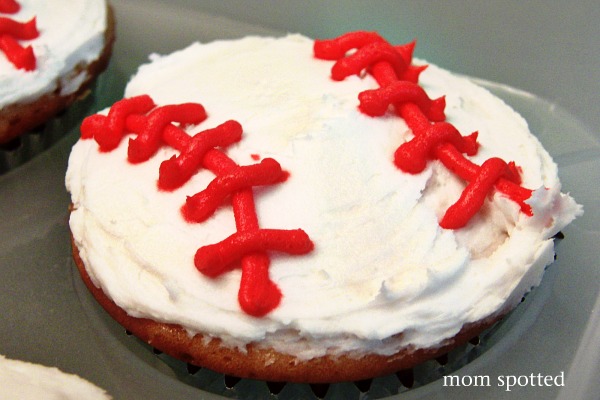 I definitely didn't want them to get damaged. Plus, since I made them the day before I needed an air tight container to store them in. These are perfect!
I really like that my carrier also turns into instant platters. The base can also be used for a cake. One you can even decorate because the high cover. The cupcakes sometimes can't have toppers until later, but it's worth it.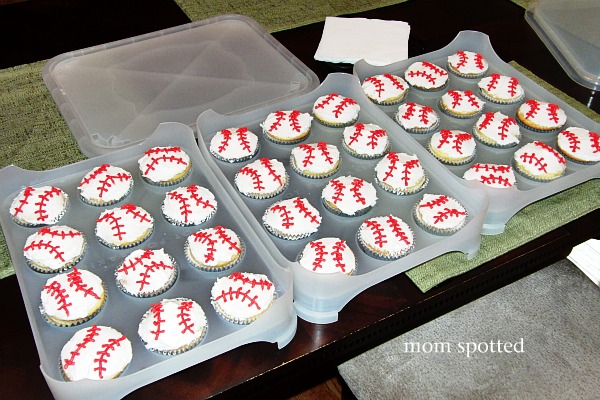 When it's time to transport them just stack it all up.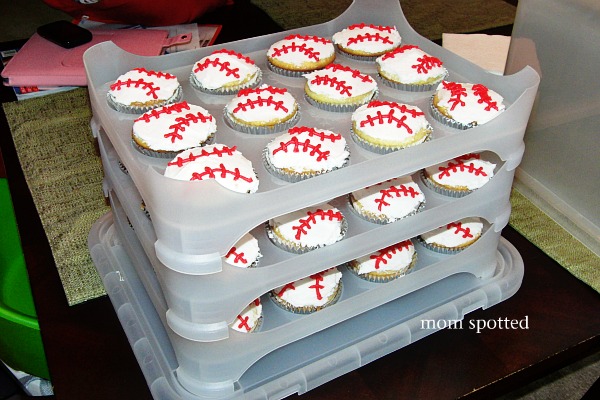 Place the cover on and lock the sides. It even has a handle!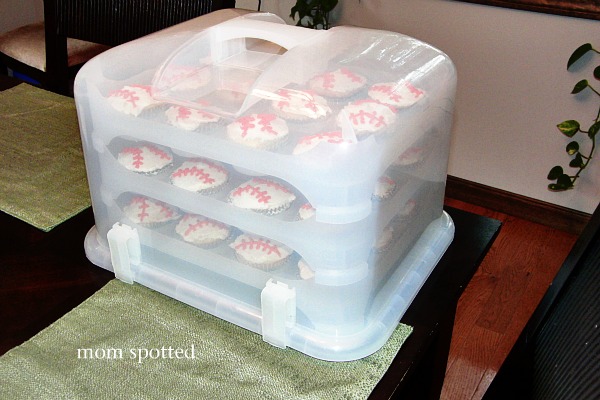 This post is not sponsored and I bought my carriers I'm just completely in love with them. I'm stopped all the time to ask where I got mine but sadly they aren't carried by BB&B anymore. Amazon is the only place I can find them. They have a Cupcake Courier Cupcake Caddy in White Translucent

and in Soft Blue Sky

. They use to have a pink one too but I couldn't find it anywhere.
*Update*
Reader found it in Petal Pink

🙂 and in Saffron Yellow
If you have small kids I highly recommend this carrier. I couldn't imagine using anything else. It worked awesome for my 3D Skull Cake too!