I kinda spilled the beans on this one when my SD card got stuck last week and I was out a Wordless Wednesday picture. I thought since that was such a bad in the dark picture I would show you what my new herb garden is like. You can see it even has a tree growing in it. We didn't want it really narrow so we decided to just go around the tree.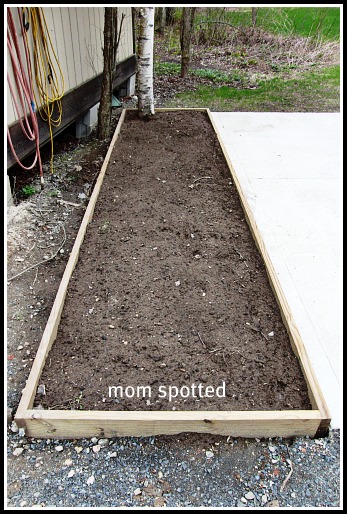 I wasn't planning on having such a large herb garden but we had this odd dirt strip on the side of our patio. One of our sheds is such an eye sore that we wanted something that pulled your attention away from it.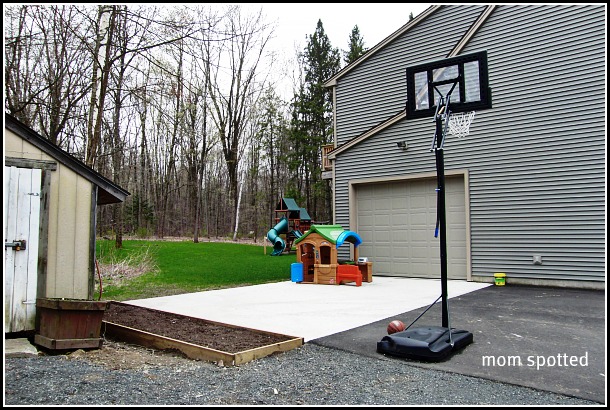 It was super easy to do. We dug out the edges and leveled the wood and drilled it to each other. We never attached it to the concrete so if we decide we don't like it or want to move it we can. Then we dug out all the rocky soil and used the bobcat to pull in some of the loads of dirt we had left over from leveling the driveway last year before we paved.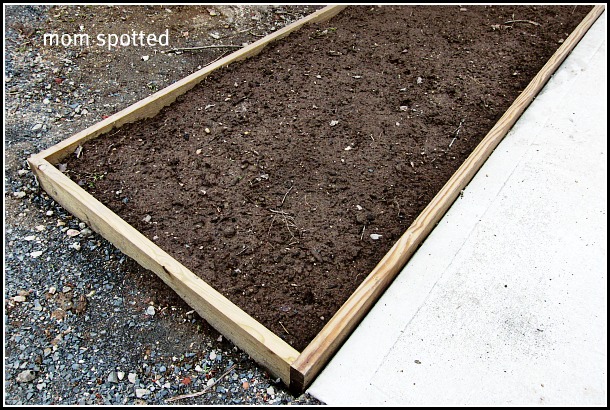 It's still technically to early to plant here so it will stay like this for just a couple more weeks. Then when we rent a rototiller for the main garden we'll do this one and add some lime to the dirt too. I'll be updating you on all our gardening news as they happen. As we get into the summer months you'll be seeing lots more projects and recipes around here.