If you follow me on my social networking pages such as facebook and twitter you know that I recently went back to the Wilton Headquarter and got to test out some really cool new products that will be hitting shelves this May! I have been eagerly waiting to tell you all about it! If you're a scrapbooker and never thought you could get into decorating then these new products are especially amazing for you. They are called the Punch. Cut. Decorate! tools and the new cake medium is called Sugar Sheets!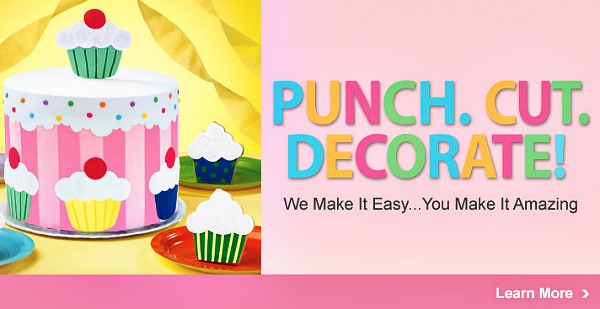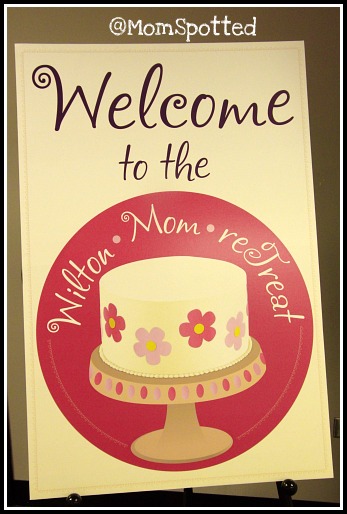 April 3-5 the Lovely Wilton Mom Ambassadors attended this conference. Wilton, being amazing like they always are, invited two additional guests when several of our Mom's couldn't make it. I took this picture of us hanging out after Day one in our hotel. Sadly I'm not in it as the picture taker can't be in it as well.
From left to right:
Tanya @ Mommy Goggles
Sheena @ Sophistishe
Karen @ Rockin Mama
Emilie @ Baby Loving Mama
Jenn @ Momma D and da Boyz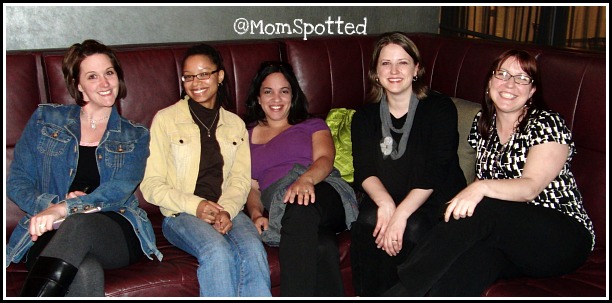 The sugar sheets are such a brilliant idea! They are sized 8×11 and come individually packaged. They dry out super fast so it's incredibly important to put the pieces you're not using in the bag and seal it while not in use. There are both solid colors and prints and patterns. Be careful when working with prints, if your fingers are wet because the print will smear.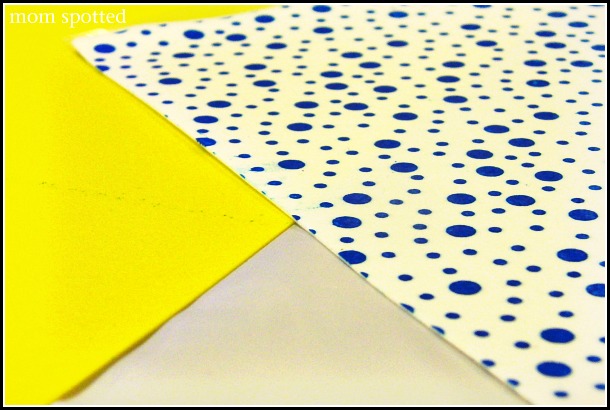 We were lucky enough to have Mary Gavenda, the Senior Cake Decorator at Wilton, teach us all the cool tricks to using this brand new medium.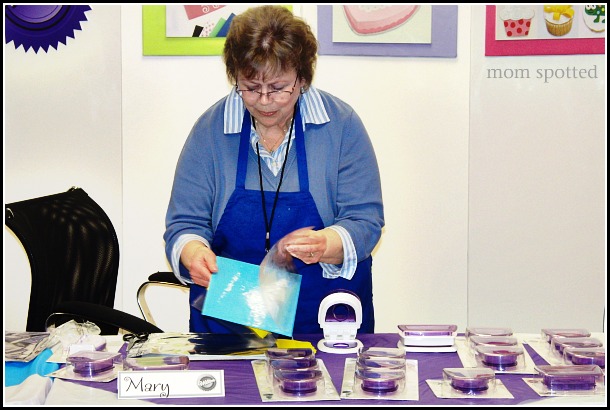 Of course first I should introduce you to a few of the products! There are regular shape punches and border punches too! They also have tools to help you along like a rotary & circle cutter! They are easy to clean, easy to use. I also really like that the three pieces snap together when not in use so you won't have to worry about losing one of them. They are hand wash only but that's not a problem. After using them with both mediums there wasn't really much residue left on the punches.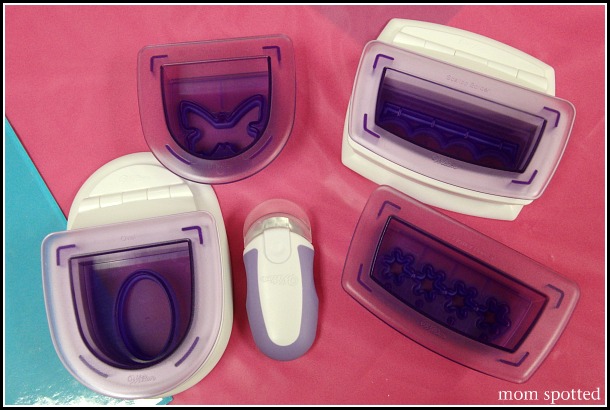 First you'll want to place your sugar sheet or fondant in between the punch and press down firmly.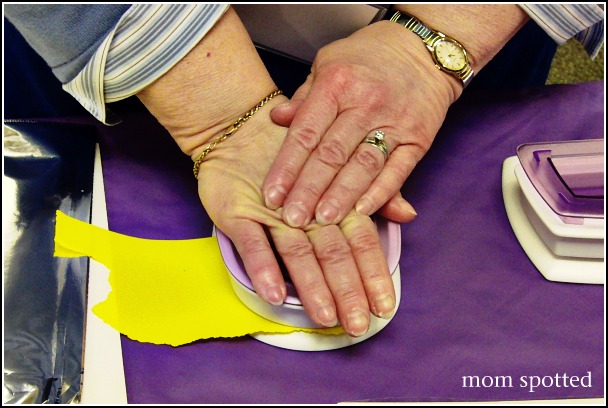 When you lift up the punch you'll see the piece will be below and then you can move the medium over and punch again. I did find that with the sugar sheets there was a bit more wasted medium as it needed more space to keep from tearing. The fondant I was able to cut almost next to the last punch.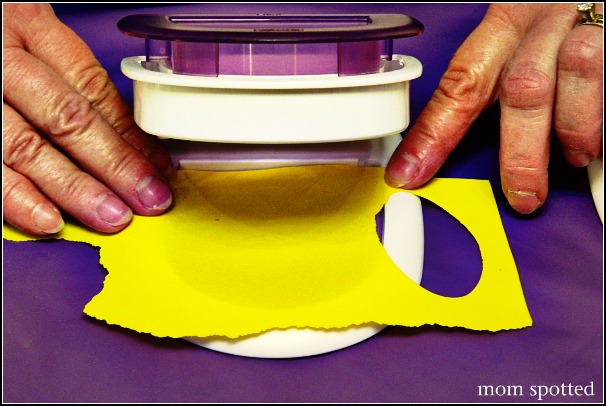 Mary then showed us some really cool tips and tricks that you can do with the sugar sheets. See, these sheets aren't like other mediums that are similar on the market. Not only are they WAY cheaper (coming in at $4/sheet) but they are also more flexible. These sugar sheets can be twirled, curled, folded, and more!
One of my favorite techniques was making these Ruffled Ribbon Roses. Above you can see how Mary built this rose out of a strip from the sugar sheet and a little bit of piping gel. When put together they look absolutely amazing! See the cake they had made at Wilton? Doesn't it look so pretty!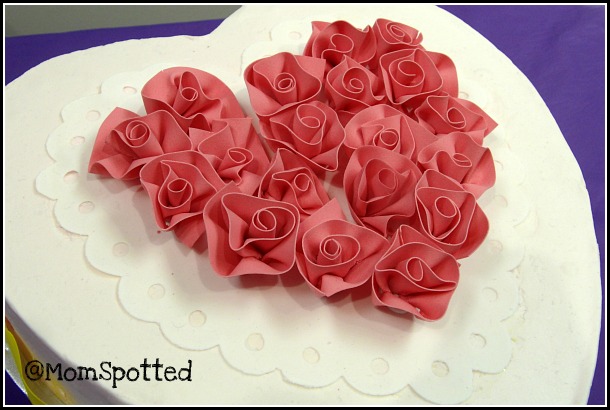 Their border tools are really cool too! They allow you to make a continuous border around your cakes.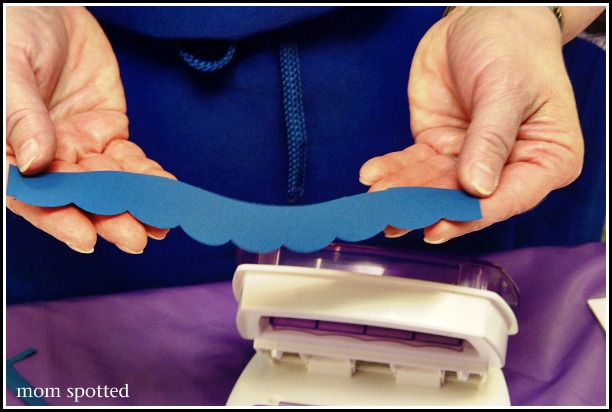 Here are some really cute cakes that were on display at Wilton for us to see.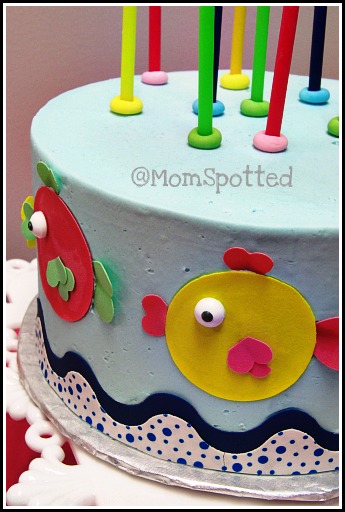 To get the swirls on the below cookie cupcake they used piping gel and sprinkled edible glitter over it.
After our lessons we were able to get our hands dirty and make some designs of our own. I thought back to some cool things I've been able to do with paper and came up with this fun 3D butterfly.
I also made this flower with a punch and then curled the petals around a paint brush to curl them. I used their FoodWriters to color the edges and make them stand out a little more. You can use the FoodWriters to also write messages on the sugar sheets for added fun!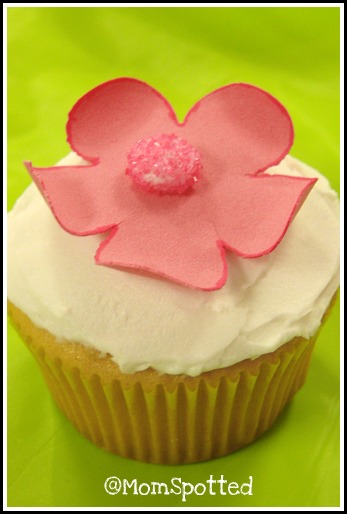 Then just because you can I had to try quilling the sheets. I used the Wilton Quilling tool to roll tight circles and then pulled the centers out to get this ribbon effect. Pretty cool huh?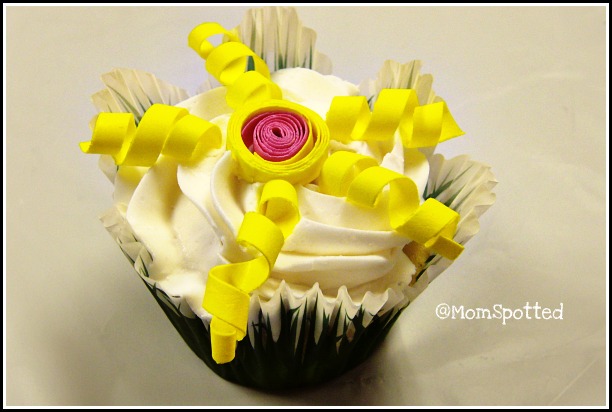 We also had the chance to decorate our own cake. I love the Damask look and paired it with the black and deep purple. For some reason the purple didn't photograph as well as it looked but it's a really pretty deep purple.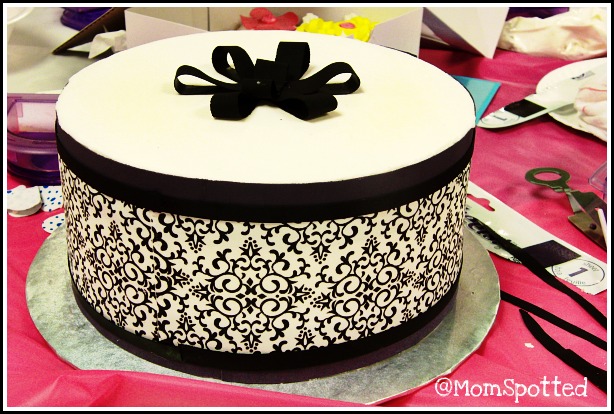 Remember that tiered cake I told you about here? Well, that was used with the Punch. Cut. Decorate! tools and fondant. Personally even though I'm not that familiar with fondant I found it really easy to use with the Punch. Cut. Decorate! line. You can see how everything was made with the punching tools. From the cute little butterflies to the fun caterpillar.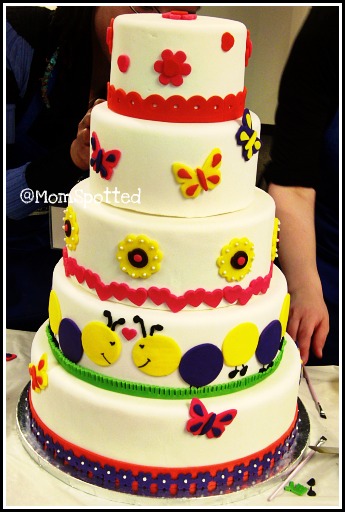 Some questions that I've had so far:
Can I use the Wilton Cake sheets in my cricut cake cutter?
Unfortunately, I don't have a machine to be able to test it out on. I do know that you need a 12×12 surface with the cricut and these are 8×11 in size.
Can I throw the punches in the dishwasher?
No, these are hand wash only.
Can I use my scrapbooking punches and die cutting machines on my sugar sheets?
No, your tools were designed for use with paper and other mediums. They are not food safe and could contaminate your food.
Are these sugar sheets like the edible images found on cakes?
While I haven't eaten a cake with the sugar sheets on them. (I have tasted it and they aren't bad at all!) The sugar sheets to my understanding will be absorbed into the butter cream and will even cut nicely.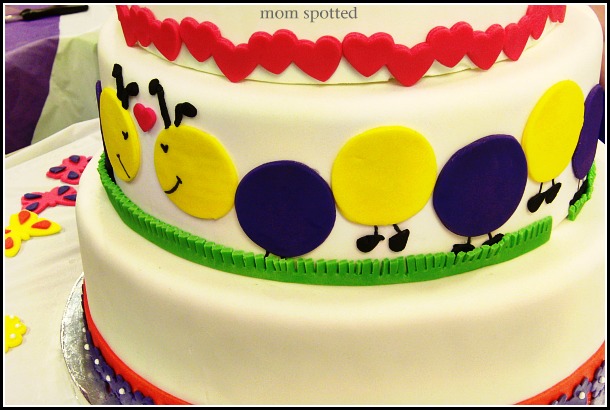 Be sure to stay tuned for more great info on the amazing Punch. Cut. Decorate! line as I just got my set of products in the mail. I plan on making these really cute cookies that I saw at Wilton made with these fun sugar sheets and Punch. Cut. Decorate! tools. Of course you'll also have a chance to win some of these products too! On May 15 your local craft stores will be carrying the Punch. Cut. Decorate! products too!
For more information on Punch. Cut. Decorate! make sure to visit wilton.com!
**As a Wilton Mom Ambassador my expenses were paid to fly out and learn about the new products. No compensation was received for this post. Opinions on use and ideas are my own**