My kids are really excited about Easter. Or is it the new movie Hop has made them really excited about Easter! We haven't been able to make it to see this movie yet, but can't wait too! Recently my niece spent the night and with her she brought  Hop: The Movie Game for Nintendo DS and the boys were so eager for their own turn to use it. Of course it was even more entertaining for them when she already had the concept down so it was fun right away. So when this great little bundle showed up you know we were excited to own it ourselves!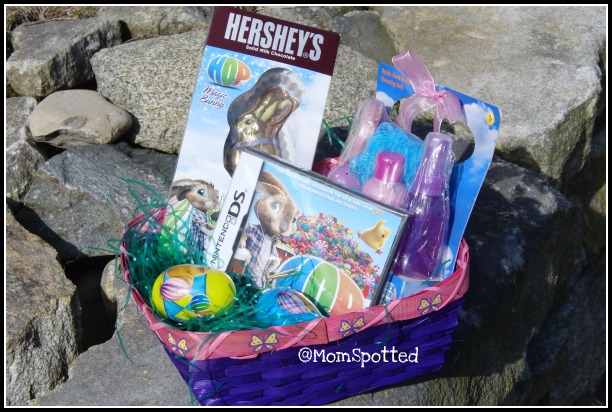 Easter baskets will have more than just candy this year! 505 Games, a global interactive game publisher, announced today that Hop: The Movie Game is available now exclusively on Nintendo DS™ in stores everywhere for just $29.99 USD. Hop: The Movie Game is a top-down action adventure game that brings many of the locations and characters from the movie to life in an interactive and entertaining setting that's perfect for gamers of all ages! The game is based on Universal Pictures and Illumination Entertainment's upcoming live action/CG animated comedy Hop, which opens in theaters on April 1, 2011.
Play as Fred as you help the Easter Bunny's teenage son, E.B., save Easter from a fluffy coup d'etat led by Carlos and his fellow chick workers! Hop your way through the Easter Bunny's top-secret candy factory on Easter Island, solve puzzles and sugar shock your enemies as you turn them into delicious chocolate treats. Play through various mini-games and game modes, including helping E.B. realize his dream of becoming a famous rock-'n'-roll drummer!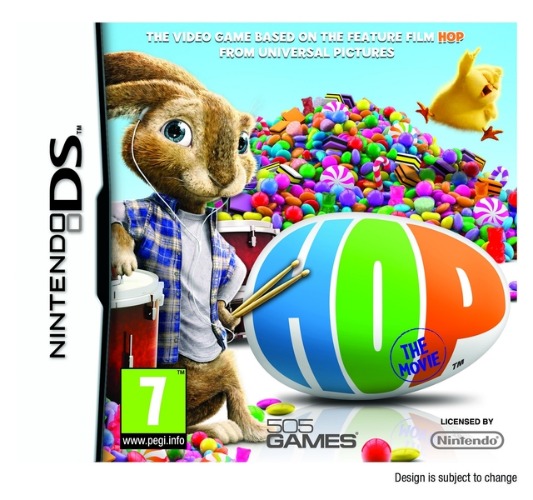 Hop: The Movie Game Features Include:
Wacky weapons, including chocolate super soakers, gumball shooters and cotton candy cannons;
Play through actual locations from the film, including Hollywood and Easter Island;
Tons of mini-games, including Whack-a-Bunny, Bowling for Candy and the epic Easter Egg Hunt.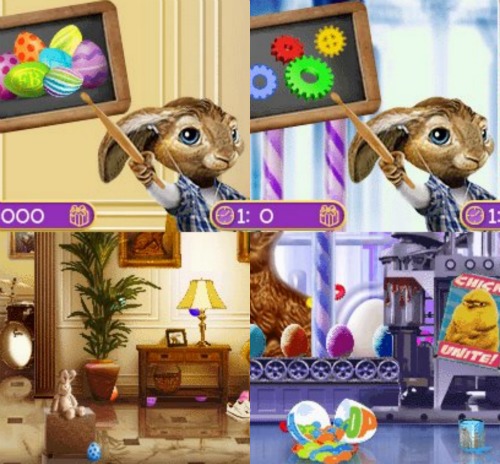 The boys really enjoy playing this game as well as my niece who originally introduced them to it. What's great is that their ages range from 4-11 and all of them found it fun and entertaining making it the perfect addition to any Easter basket. They said it was super fun! They still haven't "beat the game" and Gavin does need a little help here and there because there is reading involved. This is a one player game so if you have more then one child I recommend getting them each their own because it's addicting. My 10 year old has to be told to stop playing and can't wait until he can have more game time!
Hop: The Movie Game is rated "E" for everyone by the ESRB and available everywhere for $29.99. For more information regarding Hop: The Movie Game for 505 Games, please visit www.505games.com.
Mom Spotted Review Policy: I was provided with the featured item(s) at no cost by the manufacturer and/or its PR agency in order to test the products abilities and give my own personal opinions on it. The opinions I have given are mine and may differ from others but it was not influenced in any manner by monetary means.