Am I the only one drooling? They announced the iPad 2 yesterday and I was all over it!

I have the original iPad. When I first wanted one I gave all these reasons as to why I needed to have one to my Husband. Already owning the iPod touch I thought I knew exactly what I wanted to use it for. I was wrong. I don't use my iPad for any of the reasons I thought I would want it for but I use it all the time. In my opinion the iPad isn't really for working on- it's for play.I love reading on my iPad. I brought it when my family went on vacation and while I didn't have an internet connection I was able to read books, watch movies, and play games. If we happened to find a wi-fi hot zone it was a quick upload and I had all my emails. I didn't need the connection to read my emails either so if we were going through a Dunkin' Donuts drive through it was enough time to load what I needed and then read once we drove away.
Hubby has been addicted to watching every Celtics game and now that play offs are getting closer he's watching competitors games to see how they compare to our home team. I'm not a Bball girl so I just plug in my headphones, go into my Netflix account , and watch a show or movie I prefer. All while still laying next to hubby.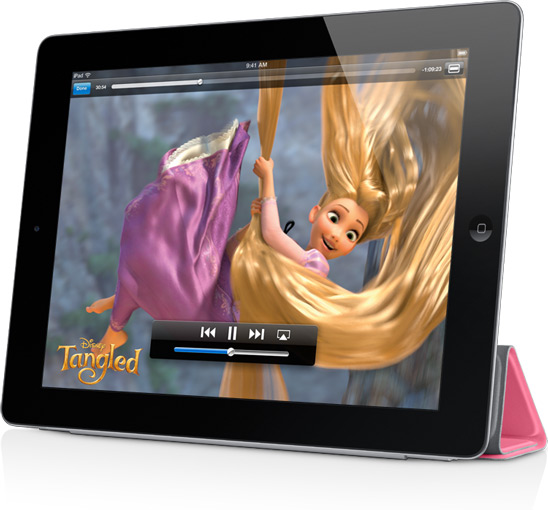 This isn't a sponsored post. I just REALLY love my iPad and seeing all the improvements they made really makes me drool over the new model. The only thing I was really surprised about once owning was it's weight. I had gone in the stores and played with them, held others, etc but owning it I had realized it was a lot heavier then expected. I love that the new ones are thinner and weigh less.