Looking for a fun baby shower game? This game is sure to be a hit with all the guests! It was funny to see everyone's reactions. Some agreed that not only was it hilarious but incredibly memorable and others just found it gross and disgusting.
This game was hilarious and the faces of the older woman there were absolutely priceless! Of course at the end of the game, they were the ones who had the most fun with it.
What you do is take 4-6 different kinds of chocolate candies. At the shower, I went to they used a Nestle Crunch, Babe Ruth, Rolos, and Snickers. She melted a few pieces of each in a cup and then smeared them into the diapers after taking a permanent marker and number each one.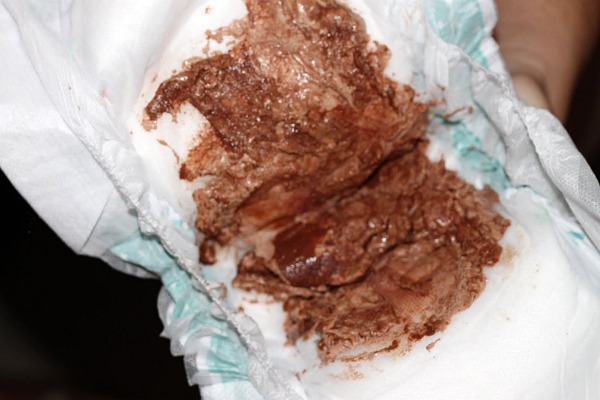 The photo above is most likely a plain Hershey's bar. It was scary how real each diaper looked. Everyone at the shower then can do whatever they need to try to figure out which candy bar is in each diaper. Watching everyone trying to see and smell each one is absolutely hilarious. The look on the new mom's face is the most priceless once she hears that each one actually looks real. It was such a fun baby shower game!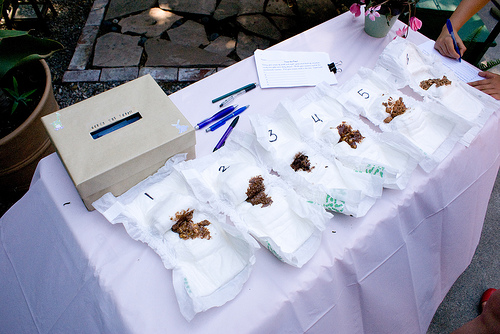 The person with the most correct answers can then win the prize.
Have you played this game? What did you think?