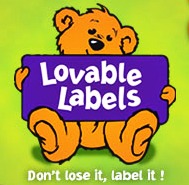 Lovable Labels was one of the first companies I worked with when I was J. Leigh Designz. I've been using  them ever since. When I first got them I had them made with just our last name on them. This allowed everyone in the family to use the same labels. We've placed them everywhere from musical instruments, under laptops, and more!
That was back in 2009 and since then the company has grown and so have their products! One thing I really I really like is that they now come in these great packs that helps keep them together and organized. They use to come in little baggies which worked I still have some of those and they are in there) but I really love the booklets.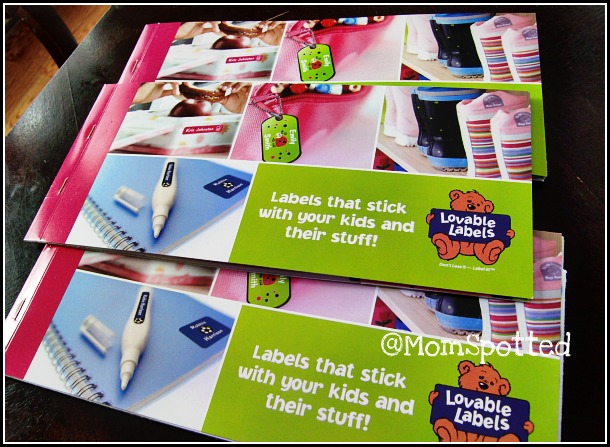 The quality of their labels is superb. They aren't paper labels or something you can just print off your own printer. These have a nice quality almost plastic feel to them. I have no worries about them rubbing or peeling off. I have had some of labels on products for almost 2 years now and they look the same as the day I placed them.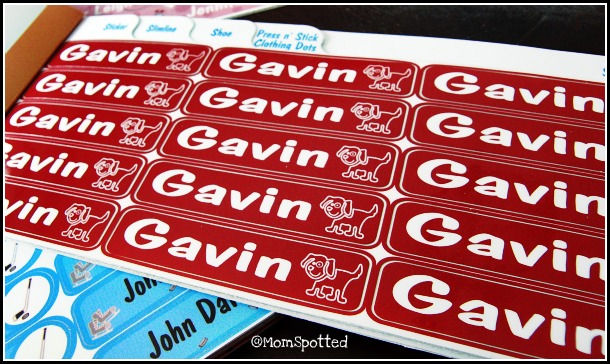 Do your kids head off to camp during the summer? Well, Lovable Labels now has the Ultimate Camp Pack! This pack is perfect for everything you will be sending off with your child. Regardless if it is a day camp or overnight stay you always want to make sure that your kids belongings come home. Sometimes it isn't even a matter of it not coming home but sometimes children own the same thing in the same colors. If your item is labeled there is no question of whose it is.
The Ultimate Camp Pack includes:
•15 Regular Sticker Labels
•40 Slimline Sticker Labels
•72 Press n'Stick Clothing DOTS
•12 Shoe Labels
•2 Mini-Metal Tags (two 4" silver ball chains incld)
•12 Square Labels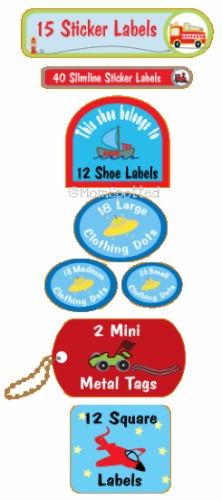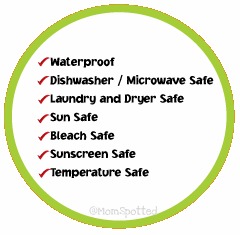 I know one thing you generally have to pack for camps are spare shoes. The problem? I worry about them coming back home. I love that their sets come with shoe labels. The first time I used them I thought for sure that after a few uses they would wrinkle and fall out but they don't! They have some really good stick to them and you can trust that your child's shoes will always find their way home.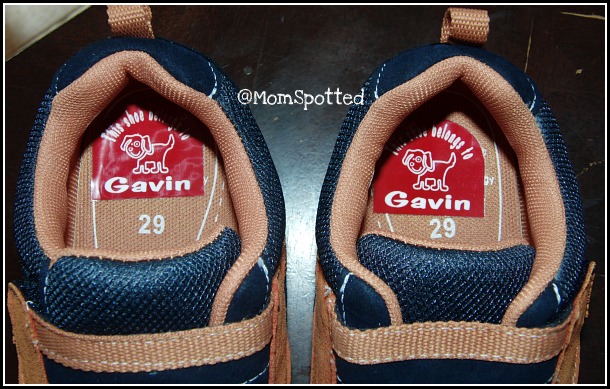 While we are always thinking it is the clothes that need the labeling there is SO many more wonderful uses for these labels. Over the years we have labeled so many things. We label electronics like the kids Nintendo DS's, Wii remotes, etc. I have a label on Johnny's guitar because he has to leave it unattended in a room filled with identical guitars until after school. I have labeled nearly everything of the kids that leaves this house. If I could label their foreheads with my cell phone number I would.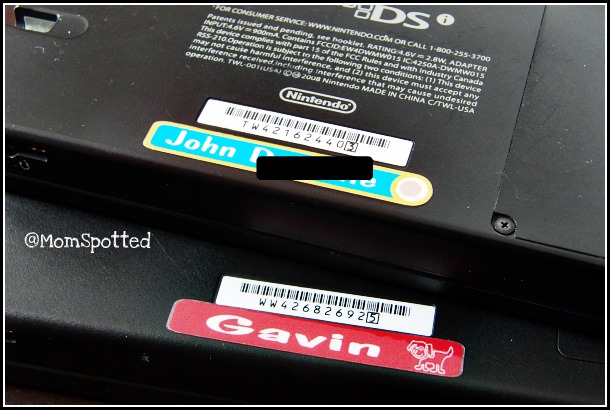 Make sure to stay tuned being a Lovable Label's Love Bug I'll always be around to bring you the latest news and updates. You can also use the discount code JenniferLLB1 for 10% off your purchase until December 2012!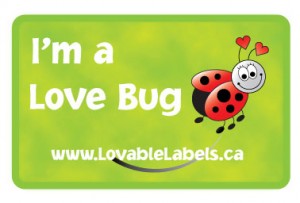 Lovable Labels has offered one Mom Spotted Reader an Ultimate Camp Pack in their choice of design!!!

How to Enter:
1.) Visit Lovable Labels and tell me what OTHER product you'd like of theirs.
Mandatory
How to earn additional entries:
2.) Become a follower on my blog (publicly- privately does not count)-leave another comment (or let me know if you already are) – 2 entries
3.) Subscribe to my blog by EMAIL (not feed) – 2 entries
4.) Blog about my giveaway- with a link back to here AND
Lovable Labels
4 entries (get two more if you include a photo of the giveaway).
Post YOUR blog entry first and then the comment (please include the link directly to it not to your front page, and make an additional comment then the ones above.)
5.) Add my Mom Spotted button to your blog
6.) Follow
Lovable Labels
on Twitter
7.) Follow
Mom Spotted
on Twitter AND Tweet about this giveaway-
Copy/Paste:
Win an Ultimate Camp Pack from @mylovablelabels & @MomSpotted $45 Value #giveaway ends 4.10 http://wp.me/p18qpn-23s
~this can be done once daily~
8.) Become a Fan of Mom Spotted on Facebook– leave me a comment
9.) Become a Fan of Lovable Labels on Facebook! – Tell them what you love at their site
10.) Post on your facebook home page (1x daily):
Win an Ultimate Camp Pack from @Lovable Labels & @Jennifer MomSpotted $45 Value Giveaway Ends 4.10 http://wp.me/p18qpn-23s
(Make sure it links to me and Wrist Jockey & put link in comment)
11.) Leave a relevant comment on any non-giveaway post (reviews are ok)
12.) Vote for MomSpotted on Babble (No registration – 2 second click) 1x vote
(Make sure to check out all my other giveaways!
Check the side bar to the right for list!)
That's many chances to win an Ultimate Camp Pack valued at $45!!!
Contest ends April 10th at 11:59pm!
www.lovablelabels.ca
***USA & Canada Only***

Mom Spotted Review Policy: I was provided with the featured item(s) at no cost by the manufacturer and/or its PR agency in order to test the products abilities and give my own personal opinions on it. The opinions I have given are mine and may differ from others but it was not influenced in any manner by monetary means.