As a Mom my days are really busy. When I shop I like the stores that are one stop and have everything on my list. ATG Stores is one of those one stop shopping spots online. They have everything you'll need from furniture, appliances, linens, and more! With summer just around the corner you should really stop by and see all they have for the outdoors!

Their products are quality made and to me that means a lot! I want products that can not only stand up to our every day needs but to my crazy kids too. Last spring I reviewed their Shine Company Westport Kids Conversation Kids Outdoor Chair in natural and it made it through the entire summer of kids jumping all over them and look just like the day we put them together. As far as winter goes I wanted something to help keep us warm. My mom really swore by her space heater but the idea of one scared me to death. When I read that the Soleus Air Micathermic Heater had Tip-over and Overheat Safety Protection I was curious.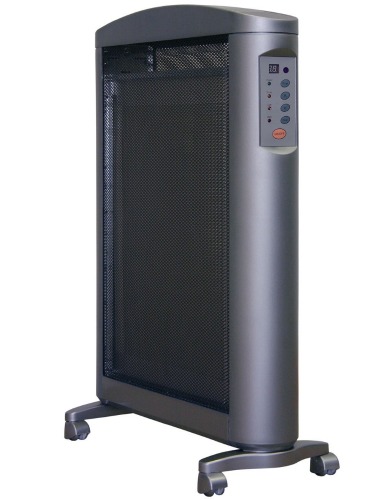 Once we put it together (which was really just the base and wheels) it was ready to go. It is incredibly silent and is easy to use.
Mom Spotted Review Policy: I was provided with the featured item(s) at no cost by the manufacturer and/or its PR agency in order to test the products abilities and give my own personal opinions on it. The opinions I have given are mine and may differ from others but it was not influenced in any manner by monetary means.