I love candles but not for their scent. I love using them in my home for decor. I love the way they can put personality into a room.I know that sounds really silly that I'm not the fan of the actual candle as I am of the ambiance that it gives. I love that calming glow you get when you have a lot of candles lit at once.
I especially love candles that light a room up in a special way like Ablaze Candles can. One little votive inside their centerpieces lights up so much.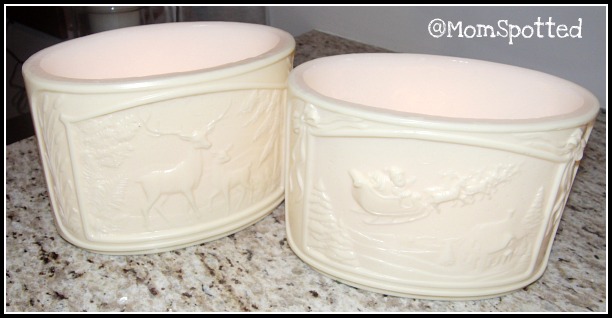 When the centerpieces aren't lit you almost are unaware of what they are. They are pretty but the true beauty isn't fully captured until there is a glow from the inside. Even when it is not fully dark the details immediately start to show. They aren't just small details either. These candle centerpieces are full of fine delicate details.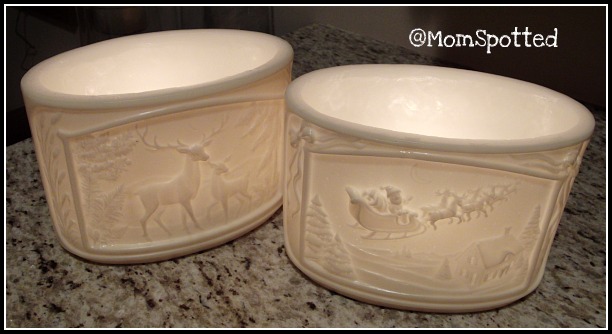 When your candle centerpiece arrives it also comes with a votive and votive cup. So you can carefully unwrap it and use it immediately.
Unlike the mass production methods used by other candle makers, our beautiful candles are made in a completely distinctive, artisan-style tradition. We do not purchase the standard molds everyone else uses to make the same old shapes you've seen over and over. Instead, we create our own molds that impart a beautiful sculpted design to every candle we make. Into these molds we pour a special wax to create a beautiful, hard shell with the look and shine of polished marble. We provide a crystal votive holder and votive candle that rest on a clear protective disc embedded inside the bottom of the candle. When you light our decorative candles, the entire wax sculpture glows brilliantly.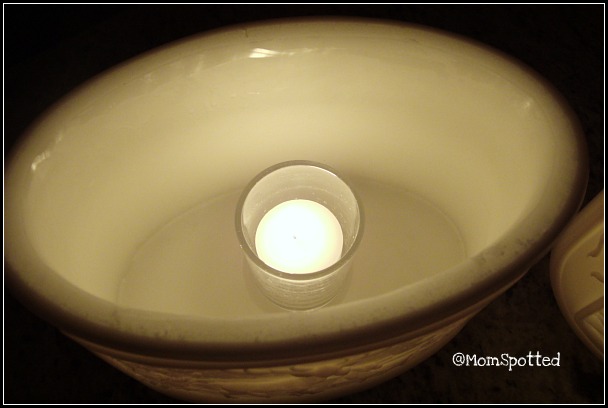 The Christmas Centerpiece is my favorite. I'm sad the holiday season is behind us because I would really love to be displaying this right now. The details in this piece are amazing. From the flurrying snow to the ribbon that frames the overall piece.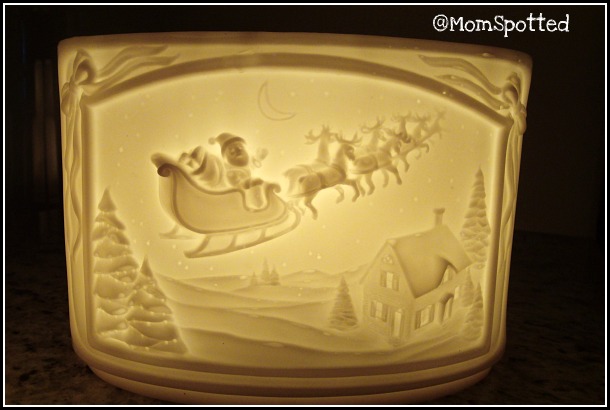 My father lives up on the side of a mountain and has his house decorated with wildlife decor. I know this Deer in the Wild Centerpiece will look amazing on his fireplace mantle.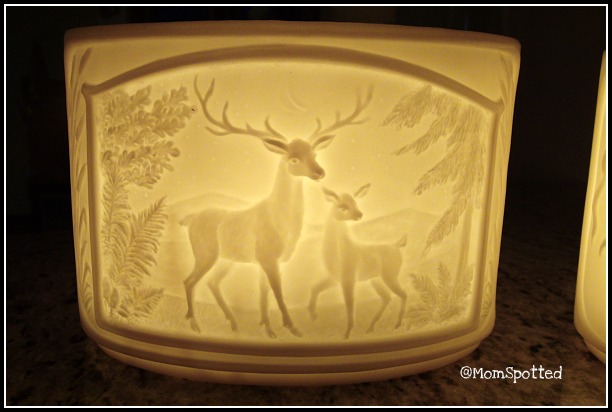 You can purchase the Christmas Centerpiece for $39.95 and the Deer in the Wild for $39.95 too. They have many beautiful and amazing designs and I'm sure that they have a one perfect for you.
www.ablazecandles.com
Mom Spotted Review Policy: I was provided with the featured item(s) at no cost by the manufacturer and/or its PR agency in order to test the products abilities and give my own personal opinions on it. The opinions I have given are mine and may differ from others but it was not influenced in any manner by monetary means.