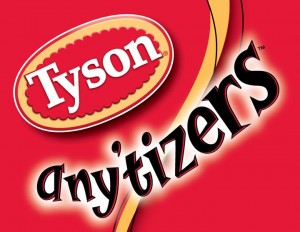 Tyson Any'tizers, have you tried them? I've seen them in my freezer isles at my grocery store for awhile but recently I've seen that the variety has been growing. When I say growing I mean it. I don't think until I decided to work on this campaign just how many different kinds their were. I'm really glad that my eyes have been opened because since we held our family new year's eve party we've already purchased more. So I'm here to tell you what I wish someone had told me sooner. Stop! Look in your freezer section. Not only are their so many varieties but they are reasonably priced! With our family budget stretched to the max while I'm unemployed these have been great! The Grilled & Ready varieties have allowed me to afford more meats in different varieties throughout the week. Plus, with it easily on hand I can whip up healthier snack options for everyone.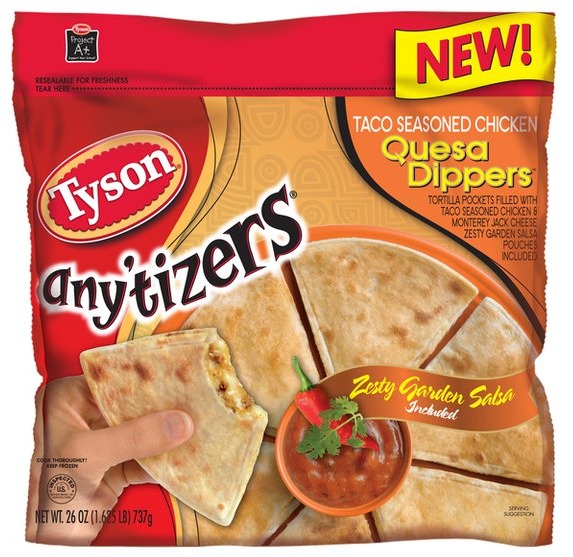 My husband is a chicken parm man all the way. So when I saw the Chicken Pepperoni Minis I grabbed them immediately. Not only did I know he'd like them but thought these were a great option for those that didn't want to get "dirty" with the wings. These were bigger then bite size although my 10 year old found a way to fit it. I wish I had bought some marinara sauce to serve with them and it would have been a perfect match!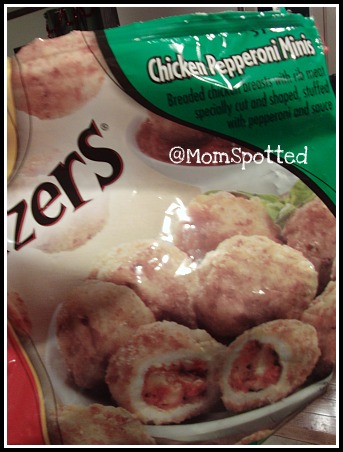 Tell me that warm cheesy goodness doesn't make your tummy growl?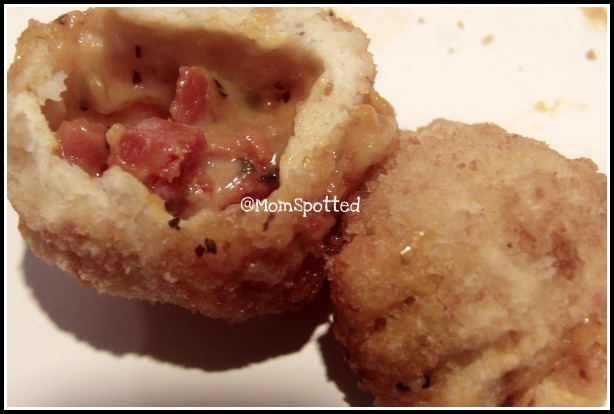 Next we have Wings. Seriously, who doesn't love wings? While Hubby preferred the Any'tizers Honey BBQ Wings Johnny & I definitely LOVEd the Any'tizers Buffalo Style Hot Wings! We both like it when wings have some zing in them and when people say their wings are spicy we expect spicy! These wings weren't oh my can't breathe hot but they are spicy enough to make you grab a drink. Just pop them out of the bag, toss them onto a baking sheet, and 18 minutes later you have these: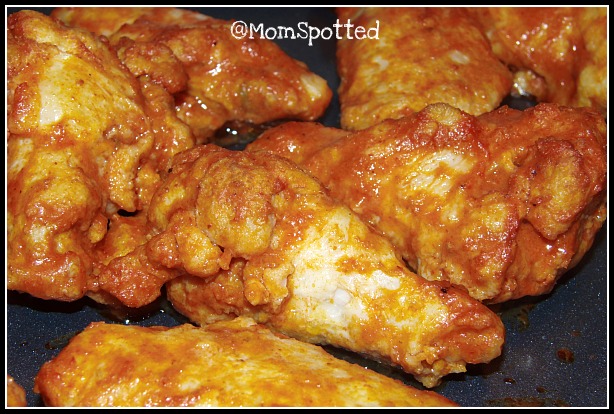 Johnny was the only one who was willing to let me take a picture of them eating. Actually, he loved them so much he didn't really care about anything at that point. As you can see he didn't even stop eating while I took the picture to smile.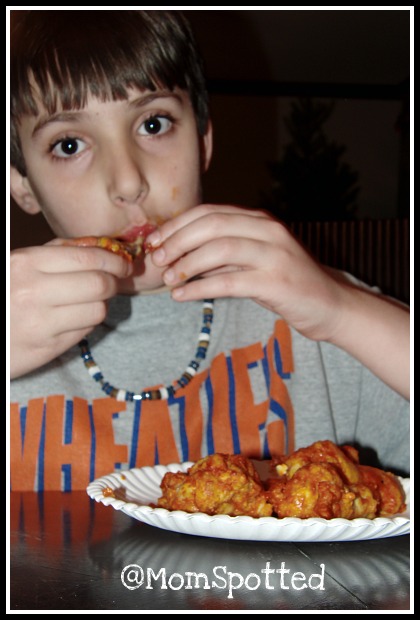 We also tried out the Grilled & Ready Fully Cooked Fajita Chicken Strips too. These are awesome and I love them. It helps especially if your on a budget like we are since you can take out only what you need for specific recipes. Since they aren't seasoned you can use them for any recipe. I had some left over from our party and I actually put some into our pasta with a few vegetables and they were great.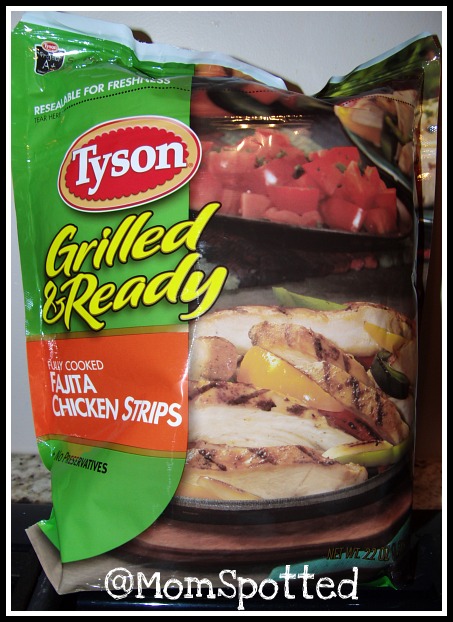 I really like that on top of being a resealable bag there is also an additional bag inside to help with freezer burn. As you can see all the chicken is already cut, cooked, and ready to go!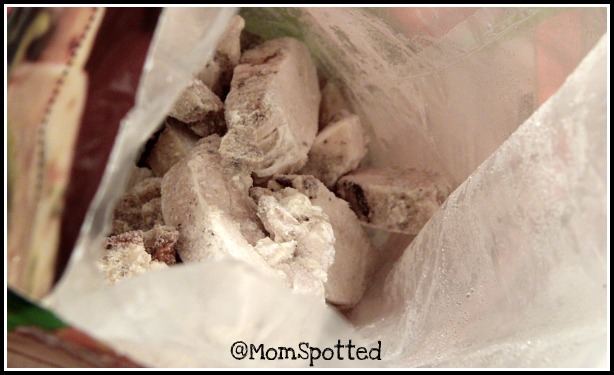 Take out what you need and place them in a frying pan. There is an option to microwave if you'd prefer.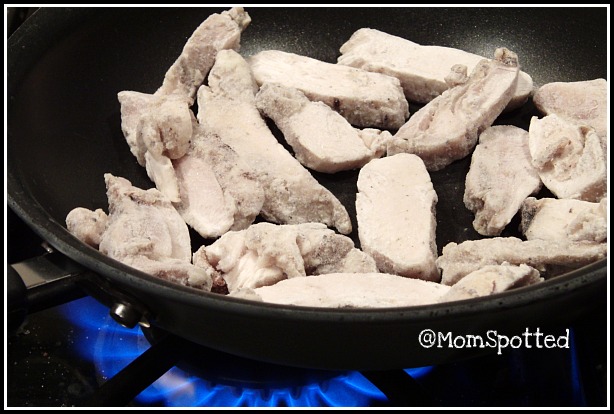 Meanwhile, place two 12″ tortillas on a baking sheet. Cover with shredded cheese.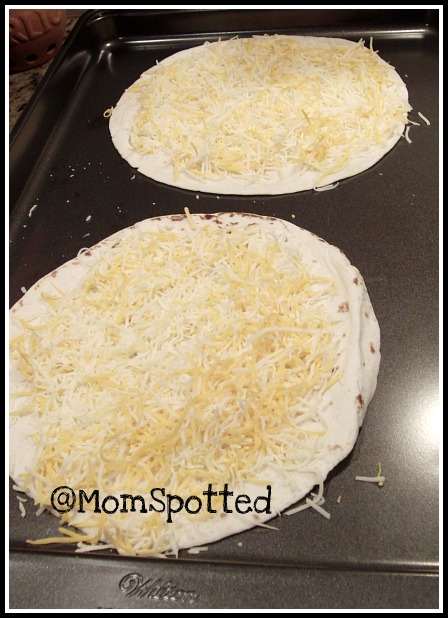 Once you've browned your chicken on both sides you are ready!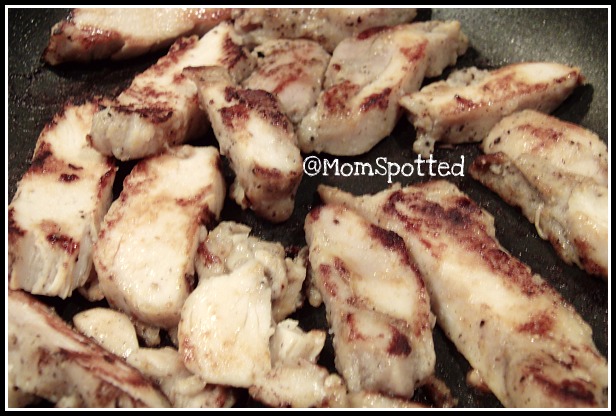 Take the chicken pieces and lay them over all the shredded cheese.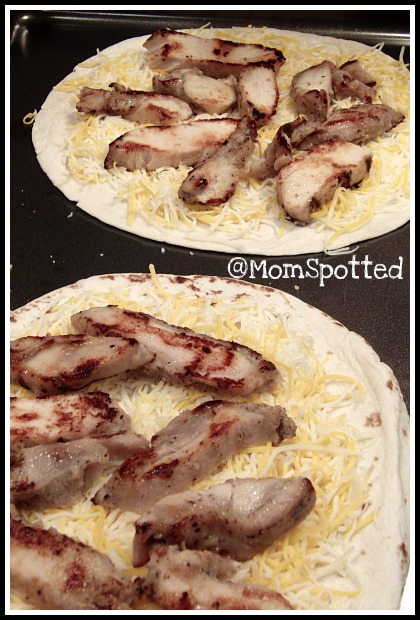 Sprinkle additional shredded cheese over chicken and cover with additional tortilla.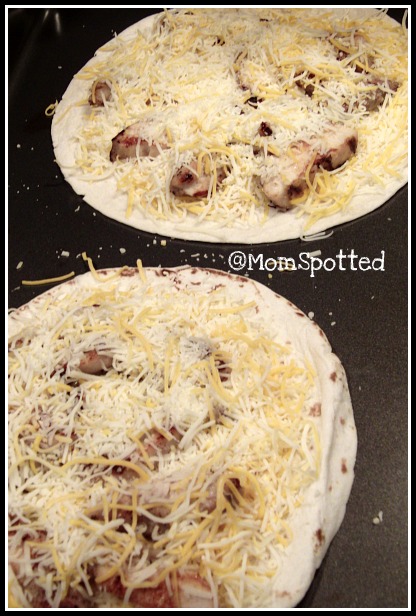 Bake at 400 degrees for about 10 minutes. Cheese should be melted. For even crispiness on tortillas flip half way.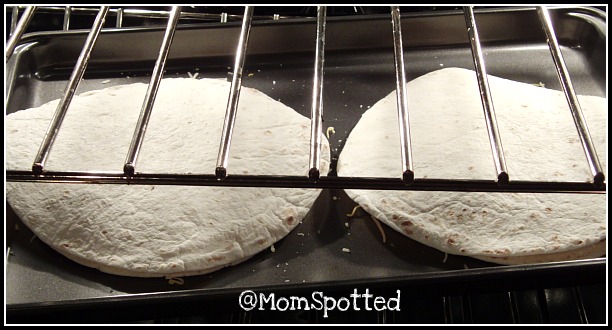 Cut into quarters. Don't they look good!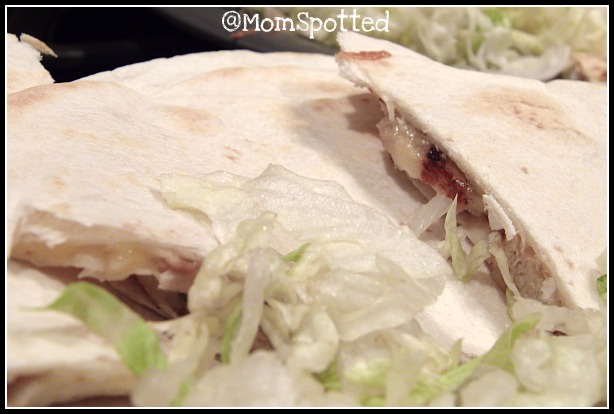 Serve with shredded lettuce, diced tomatoes, and salsa! These by far were my husbands favorite!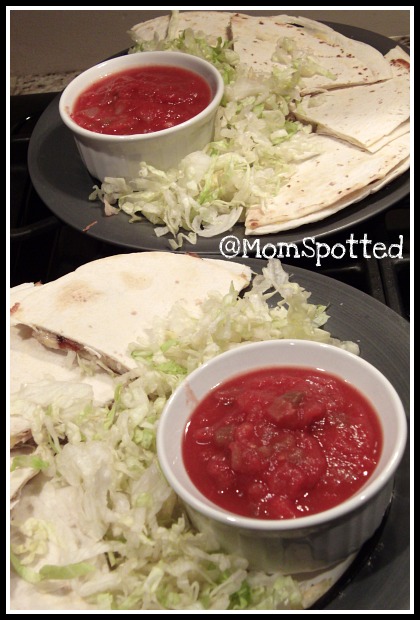 There are so many different kinds of  Tyson Any'tizers you'll be sure to get everyone's favorite game day food for your upcoming party! Just check out the freezer section in your local grocery store! We have been very happy with all of our Tyson foods and will continue to purchase them!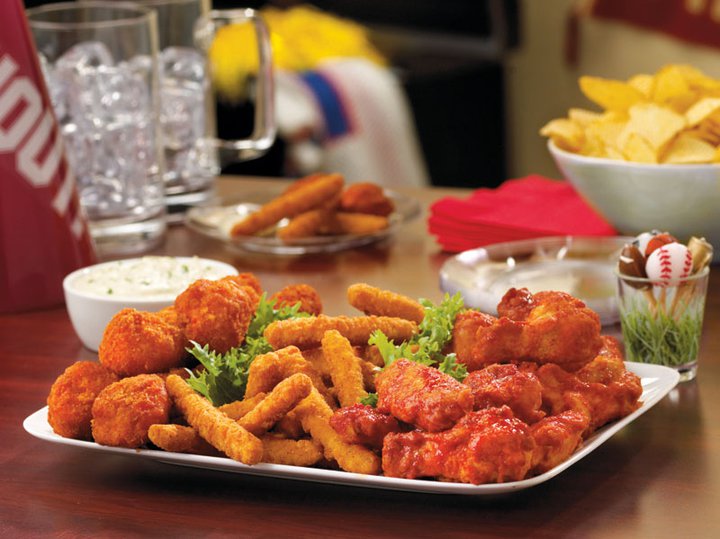 Tyson has offered one Mom Spotted Reader a Tyson Any'tizers Coupon Pack of FIVE FREE Coupons for $8.99 each!

How to Enter:
1.) Visit THIS page on Tyson and tell me which type of event you'd use your coupons on and then tell me the Any'tizers they recommend!
Mandatory
How to earn additional entries:
2.) Become a follower on my blog (publicly- privately does not count)-leave another comment (or let me know if you already are) – 2 entries
3.) Subscribe to my blog by EMAIL (not feed) – 2 entries
4.) Blog about my giveaway- with a link back to here AND
Tyson
4 entries (get two more if you include a photo of the giveaway).
Post YOUR blog entry first and then the comment (please include the link directly to it not to your front page, and make an additional comment then the ones above.)
5.) Add my Mom Spotted button to your blog
6.) Follow
Mom Spotted
on Twitter AND Tweet about this giveaway-
Copy/Paste:
Win a $45 Value Tyson Any'tizers Coupon Pack from @MomSpotted #giveaway ends 1.30 http://wp.me/p18qpn-1KX
~this can be done once daily~
7.) Become a Fan of Mom Spotted on Facebook– leave me a comment
8.) Become a Fan of Tyson Any'tizers on Facebook! – Tell them what you love at their site
9.) Post on your facebook home page (1x daily):
Win a @Tyson Any'tizers Coupon Pack ($45 Value!) from @Jennifer MomSpotted Giveaway Ends 1.30 http://wp.me/p18qpn-1KX
(Make sure it links to me and Tyson Any'tizers & put link in comment)
10.) Leave a relevant comment on any non-giveaway post (reviews are ok)
(Make sure to check out all my other giveaways!
Check the side bar to the right for list!)
That's many chances to win a $45 Value Tyson Any'tizers Coupon Pack!!!
Contest ends January 30th at 11:59pm!
***US & Canada  Only***

www.tyson.com
Mom Spotted Review Policy: I was provided with a Prize Pack at no cost by the manufacturer and/or its PR agency in order to give my own personal opinions their website . The opinions I have given are mine and may differ from others but it was not influenced in any manner by monetary means