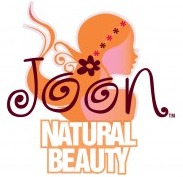 Not too long ago my niece was staying with us for a short period of time. We're all boy in the house and making her feel welcome while she stayed meant making sure she had some things around that would help her feel more comfortable. When I was asked to review some of the product line for Joon, a natural skincare line for girls, I knew that it would be perfect for her as she wasn't going to want to use the boys items and some of my stuff is too expensive for a ten year old to be using.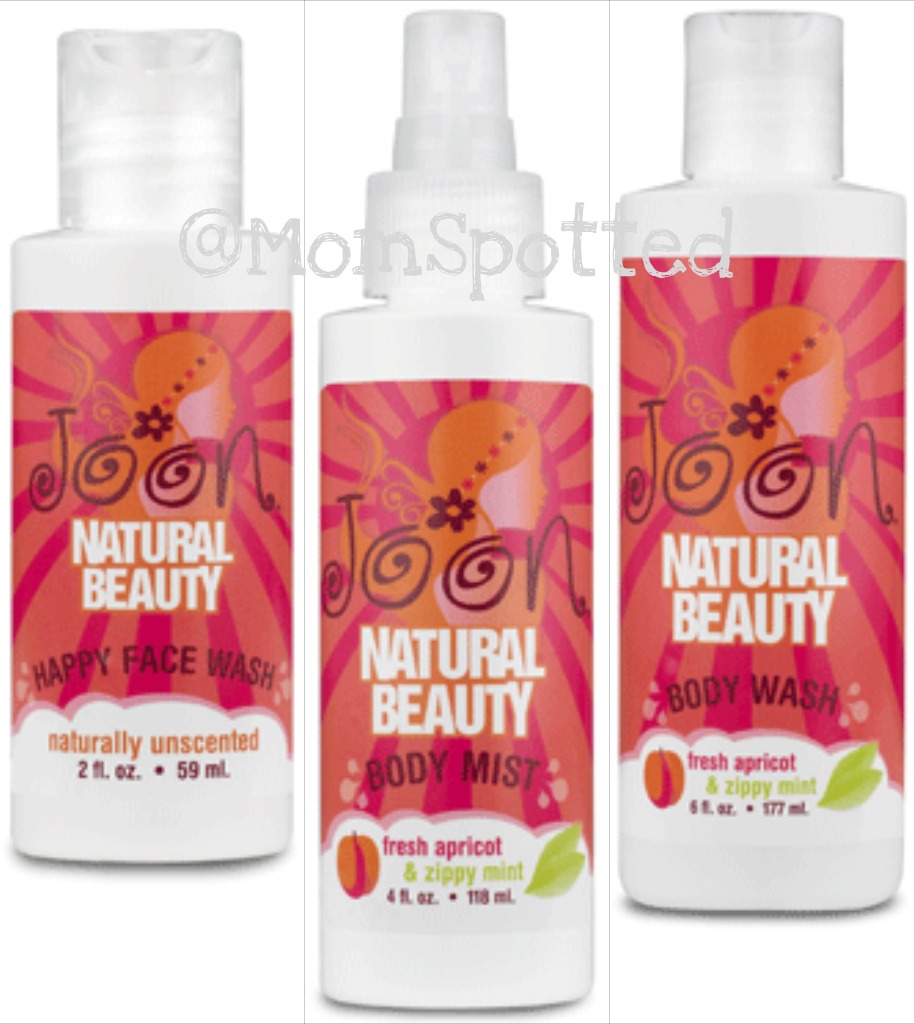 Joon's products were perfect for her. They lasted they entire time she was here and she loved having something just for her. She loved the sparkle body cream the best and even had me use it so we could be all girly together. They each had a great scent. You can choose from either Sweet Vanilla & Flower Petal or Fresh Apricot & Zippy Mint.
Gentle and safe formulas
No parabens
No mineral oils
No phthalates
No sodium laureth sulfates or sodium lauryl sulfates
No animal ingredients
NEVER tested on animals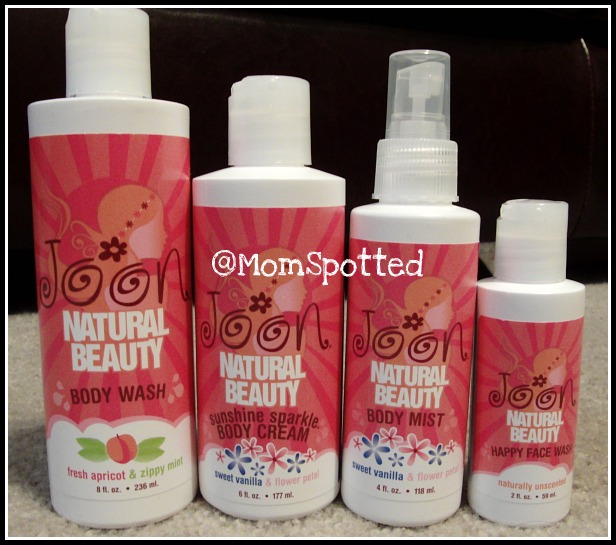 You can purchase all the Joon natural skincare line for girls directly from their site. They range in price from $5.99 to $8.99 so they are all reasonably priced. Soon they'll be releasing a Lip Shine so check back often!
www.itsjoon.com
Mom Spotted Review Policy: I was provided with product at no cost by the manufacturer and/or its PR agency in order to give my own personal opinions their website . The opinions I have given are mine and may differ from others but it was not influenced in any manner by monetary means.