I told you I'd start bringing you more of my coupon tips. My favorite organization tool so far has been the "store" section in my binder. I've actually been thinking about making it a bit different and I'll keep you posted if I do. In the front of my binder I have several page dividers with pockets on both sides. Each pockets is labeled per the store it's for. The pocket I'm going to show you is for CVS.
In the front part of the pocket folder I keep the latest flier. I like having my own flier on me. Home or out I can reference it quickly and care it with other sales.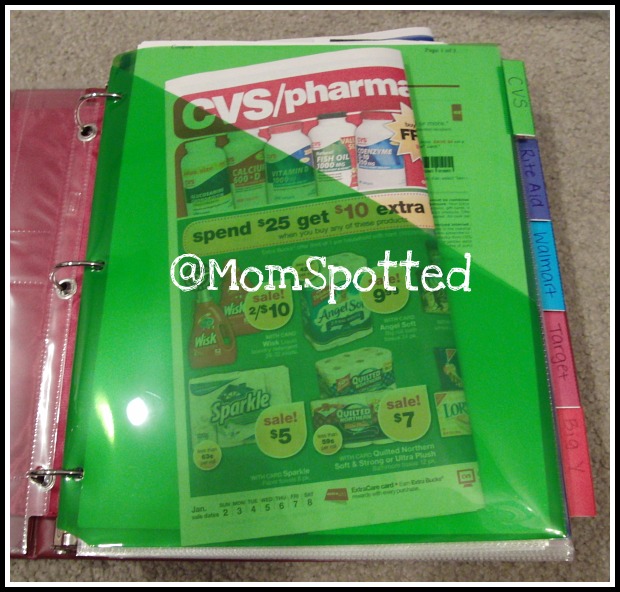 On the inside pocket I keep my printed coupons, the extra bucks policy, and my rain checks.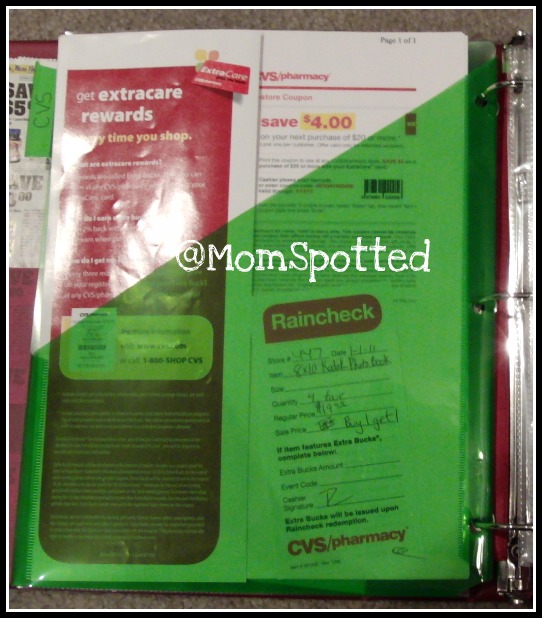 After the pocket I have a 4×6 photo pocket. In the top part I keep all my CVS coupons, ECB's, and freebies.
The bottom part I keep the CVS coupons that print out each visit. Or if I plan on doing a multiple transaction for the same card I'll place my other coupons here.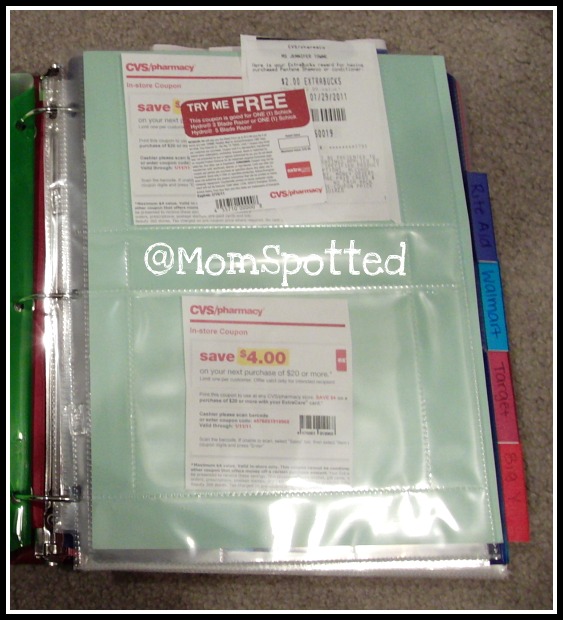 Then I have one baseball holder sheet. I keep my card there and all the coupons I plan on using at that visit. The green paper behind is just so you can see but I have three CVS cards so I can take advantage of the rockin' deals that have a limit of one.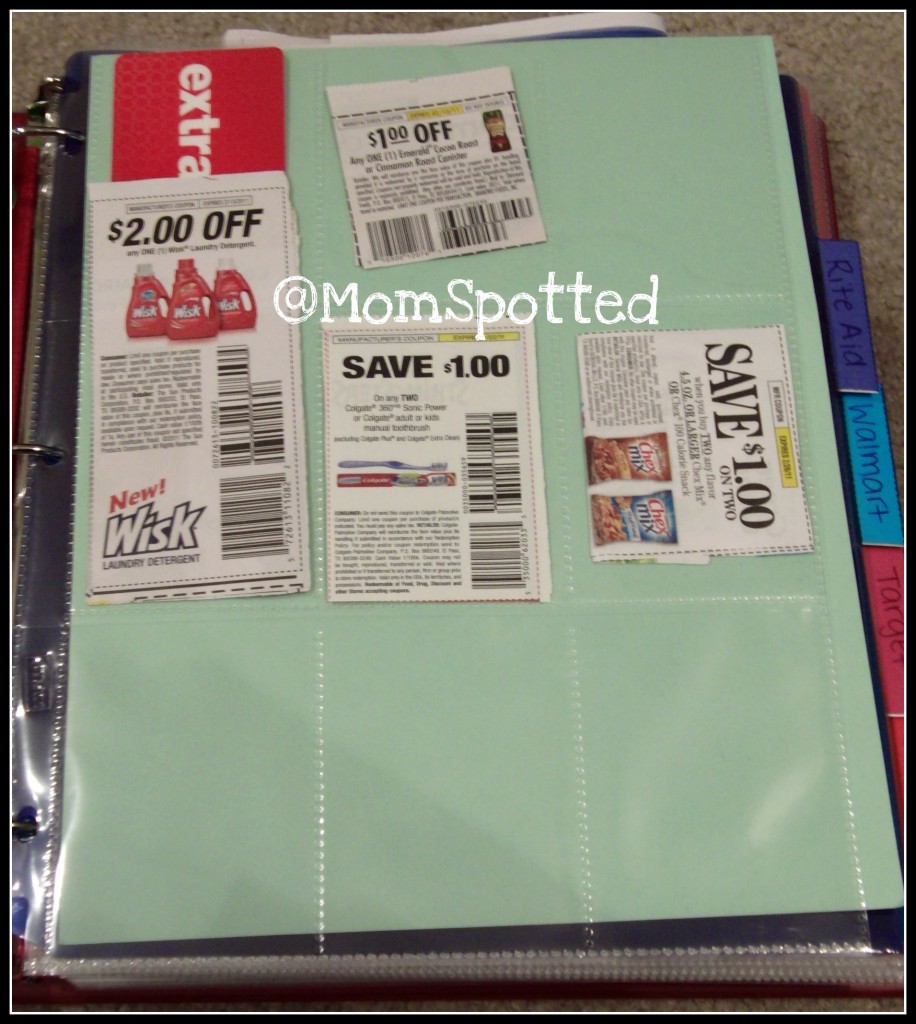 Hope you like my tip! Have any that help with you your store trips?