I love making sure my gifts are exactly what the receiver wants. One gift that I always get a great response from is my preschool gifts. Every year when Walmart & Target have all the back 2 school stuff on sale I hit them up hard. I buy TONS of supplies and stick them aside.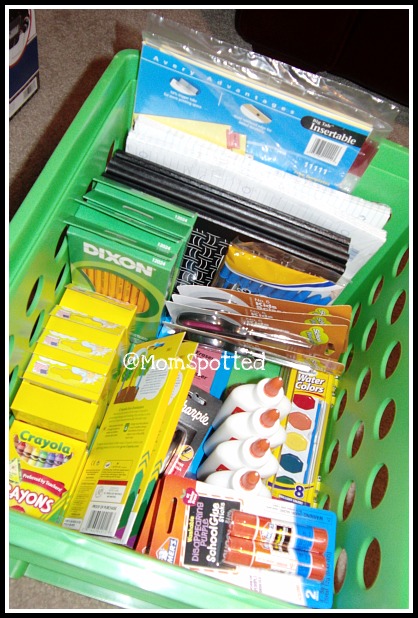 Since all of the supplies are only around $.25 it's really easy to get everything for under $10. I then picked up a milk crate that can also be used in the classroom for only $2.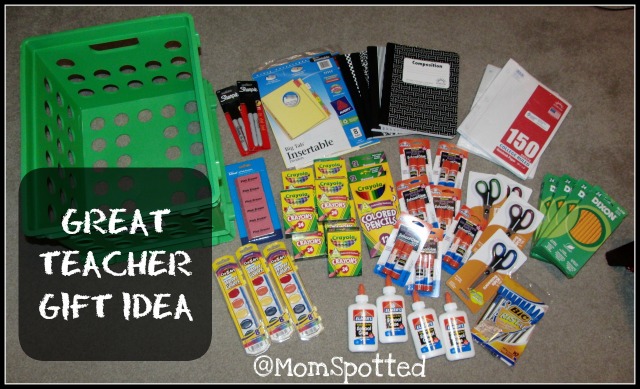 Not bad for $10, right? This would have cost me WAY more if I had waited until now to buy it all.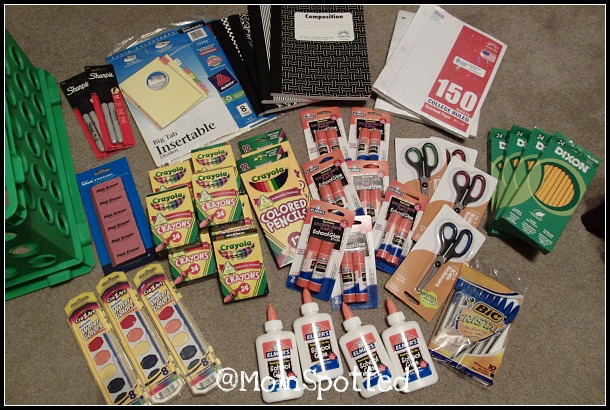 Since there is still room in to put more in I'll be buying some other items they often ask for like lunch bags, sandwich bags, and popsicle sticks.