Remember all the fun I had at Halloween with Johnny's birthday? And when I baked all this?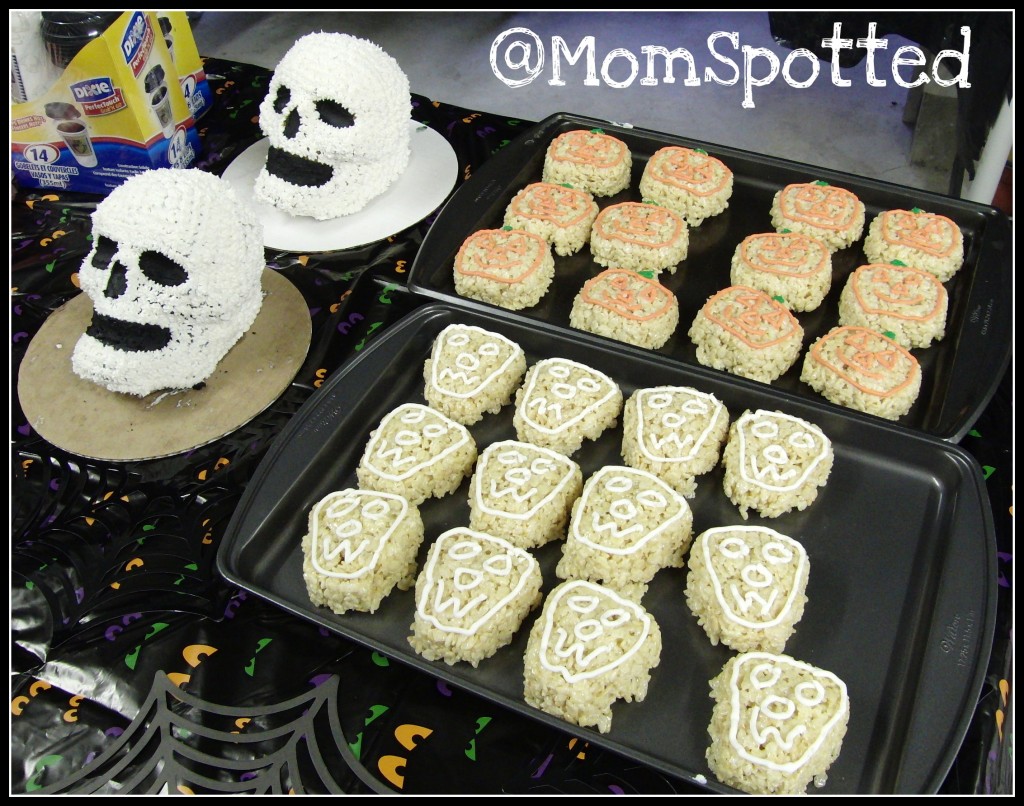 Gavin was all about them! He insisted the next time he had snack I would make them for him. Problem? Halloween was over. I knew he had a holiday party going up so I asked Wilton if I could do the Gingerbread Boys and Trees Non-Stick Mini Pan. I knew immediately that the mini cake pans were perfect for rice krispie treats! See: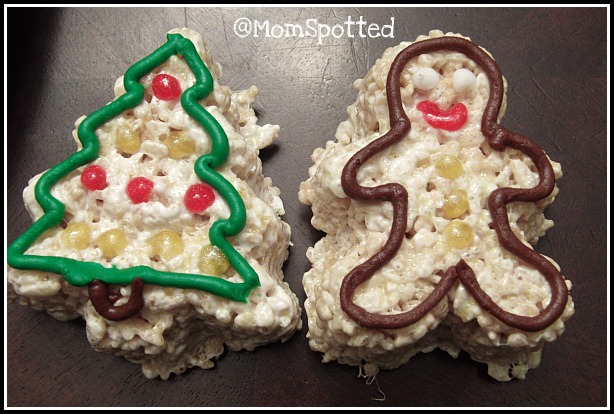 I should have used regular frosting instead of the sparkle gels. I just love using them but because its a gel it seeps into the gaps the rice krispies have. Frosting sits on top.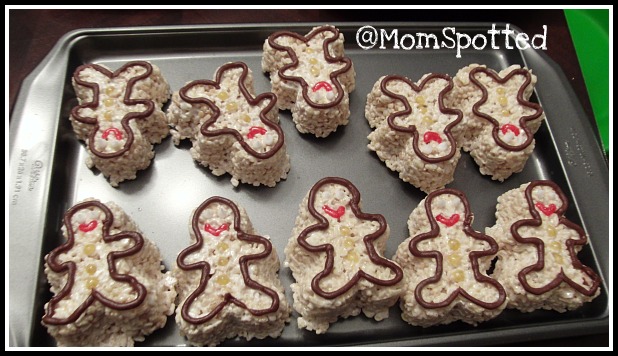 The trees were fun. I thought of it too late but I wish I had M&M's to decorate the trees with or cute sprinkles.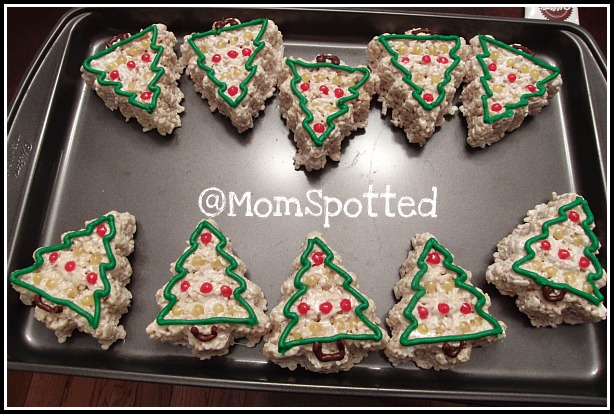 Are you having fun baking too? I have been posting some recipes so check out the recipe tab!