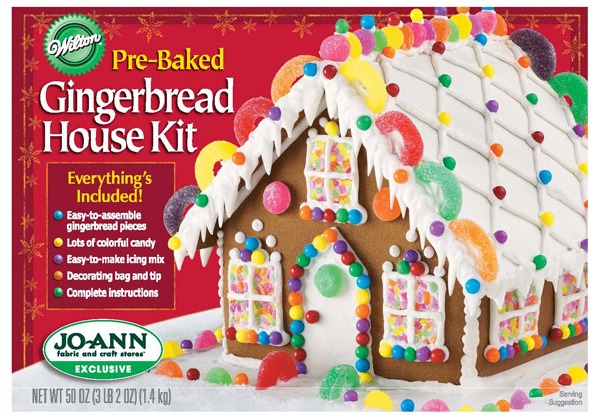 Wilton sent me the Pre-Baked Gingerbread House Kit for the holidays. I have to admit I was immediately overwhelmed. I had always wanted to do one of them but never had. I was sent the Halloween version and went to make it multiple times but there never seemed to be enough time.You had to make the house first and then let it sit for an hour before you could move on to the fun decorating part. I was pleased when I opened up the box that it included everything I would need and that the house was already built. Johnny was so excited that we'd have enough time too!
Kit includes:
Six pre-baked gingerbread house panels
3 colorful types of candies
White icing mix
Decorating bag and tip
Cardboard base
Complete assembly and decorating instructions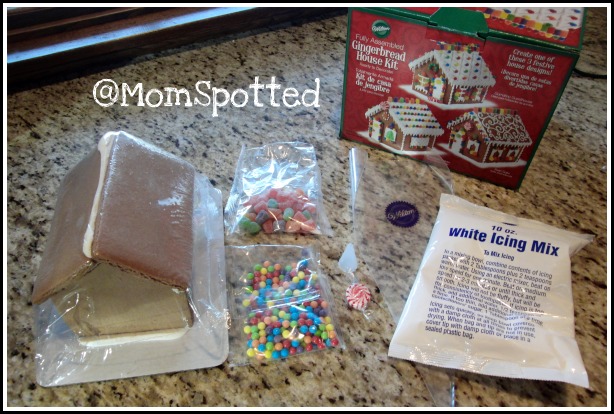 First thing you are going to need to do is make the icing. You'll just need a little bit of frosting. It needs to be thick. When I made it it was perfect but I was used to frosting and thinned it out. It started dripping down from where I was putting it. I squeezed it back out of the bag, added more powdered sugar and mixed it up. I placed it back in the bag and it was good to go.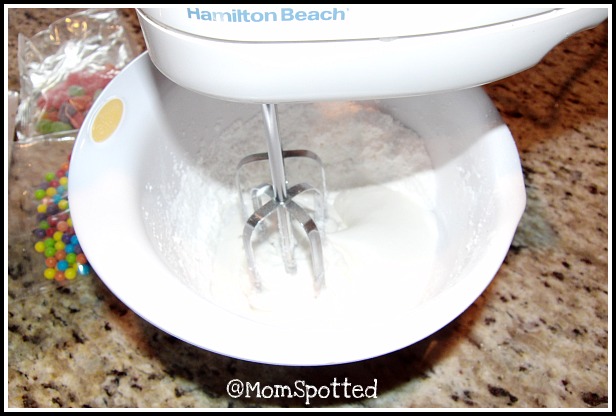 I love, love, love that this house was already built and ready for decorating. It was a little smaller then I was expecting it to be but not having to build the house myself was perfect.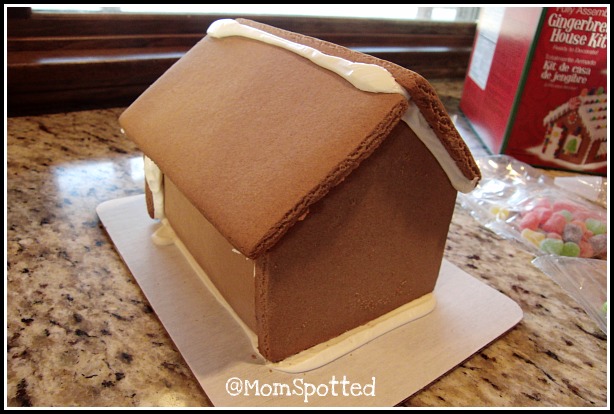 Wilton also sent us additional candies to decorate with. The Gingerbread House Handmade Icing Decorations and the Gingerbread House Holiday Candies Assortment were perfect and we definitely used a lot of the extras on our house!
From there Johnny & I had a blast decorating and I forgot all about my camera. I put the lights up all around the roof and all the frosting but Johnny did everything else. I have to say we're pretty stinkin' proud of ourselves!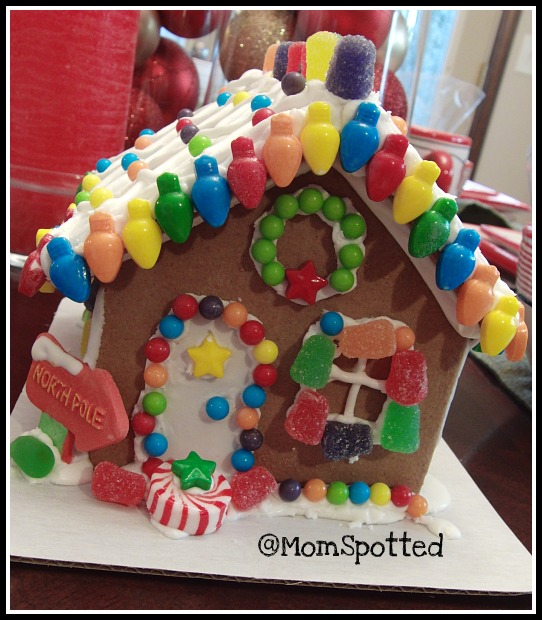 Doesn't it look great?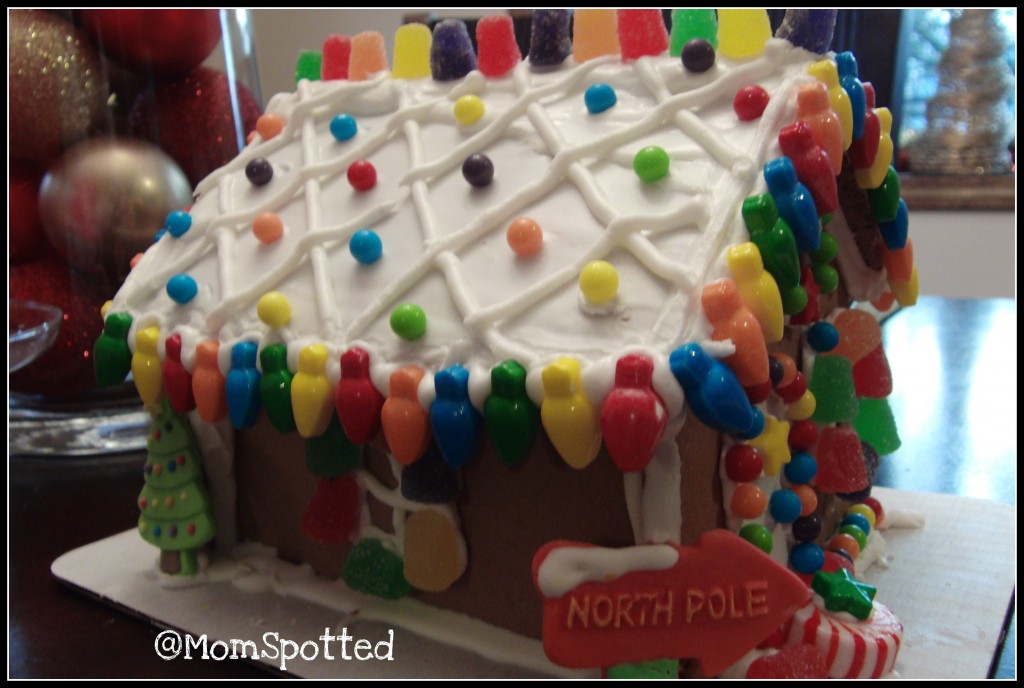 It was so much easier then I thought it would be! We love how it came out and we display it now on kitchen table. Johnny even invited Nanny over just to come see it he was so proud!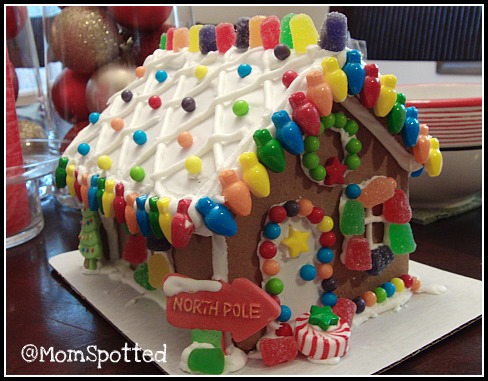 You can pick up a gingerbread house by Wilton directly from their site. You can also find them at your local craft store or even Walmart!
Mom Spotted Review Policy: I was provided with the featured item(s) at no cost by the manufacturer and/or its PR agency in order to test the products abilities and give my own personal opinions on it. The opinions I have given are mine and may differ from others but it was not influenced in any manner by monetary means.